Questions every tenant should ask their landlord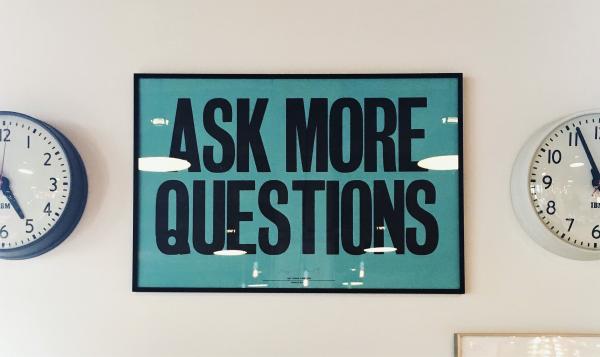 When you are looking for a new home to rent it is very tempting to commit to the first house you find. It's only natural.
After all, finding a suitable rental property can be difficult. You need to find a home in a convenient location, at a rent you can afford, and which is roomy enough if you have a family.
When you find such a property it is very tempting to grab the lease out of the landlord's hand and sign it no questions asked. Especially, as there is often plenty of competition from other would-be renters . No-one wants to miss out because they were umming and ahing for too long.
However, rushing in without some due diligence could be a costly mistake leaving you tied to an unsuitable home on unfavourable terms.
So, before you sign the lease, here are a few questions to ask the landlord or letting agent, to help ensure you really are renting the right property for you.
What is the rent and when is it paid?
Let's start with a no-brainer. You need to know how much you are paying. Make sure the rent is the figure quoted in the property listing and clarify if the rent is paid per calendar month or on a four weekly cycle.
How is the rent paid?
Only ever pay your rent by direct debit and on the same day every month. This will help you budget and keeps your finances organised. Be very wary of any landlord who expects payment in cash.
What about the deposit?
You need to know:
• How much the deposit is?
• How and when is it paid?
• Which Tenancy Deposit Scheme will your money be lodged with?
Are utilities included in the rent?
They usually aren't but you need to make sure. Ask if gas, electricity, water, and council tax are included in the rent. If not, remember to budget for these expenses when you are calculating the cost of taking on the property and deciding whether you can afford to do so.
Do you allow sub-letting?
This is a particularly important question if you are single. With rents rising in most areas more and more single tenants are turning to sub-letting to help meet their monthly rent and utility costs. Clarifying the landlord's position on this could help prevent a dispute in the future.
What is your policy on pets?
If our four-legged friends and their ilk leave you cold there is no need to ask this question. But, if like most of us, you are a dog, cat or guinea pig lover it is going to be very important to you.
Many landlords don't allow pets because of the damage they can cause so make sure you are clear on whether you are allowed a pet and whether there are any special conditions attached.
How do you manage repairs and maintenance?
Make sure the lease clearly states which repairs the landlord is responsible for and ask the landlord for contact details including mobile phone and email. You need to know that if any issues arise the landlord, or designated contractors, will be contactable and will make the repairs in good time.
Repairs and maintenance, or the lack of them, is one of the biggest causes of disputes between tenant and landlord so make sure you trust the landlord to carry out repairs in a timely manner.
Can I leave the property before the end of the lease?
A job move or change of circumstances sometimes means a tenant needs to vacate their home before the end of the lease. What many people don't realise though is this could leave them open to extra or unexpected costs such as a termination fee.
Ask the landlord whether there would be any penalties should you need to break the lease for any reason. No-one expects to have to leave their home before the end of a lease but it is wise to be forewarned just in case.
Are you looking for a new home to rent?
If you are an existing tenant looking to move or someone looking for your first home, we have properties in your area. Check out our listings and find the ideal rental property for you whatever your requirements and budget.