Hands off property management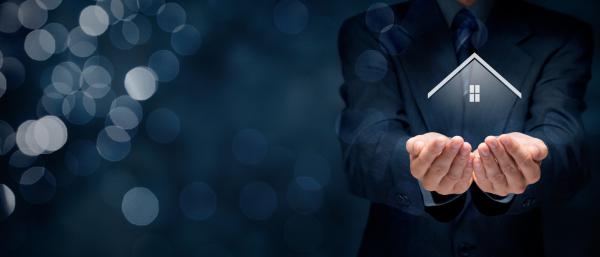 As a landlord there will be many things you enjoy about your business but, if the daily routine of looking after your properties and tenants isn't one of them or your property portfolio is geographically dispersed making it difficult to manage or you want to delegate administrative tasks while you concentrate on the bigger picture; our full property management service could be the answer you are looking for.
Why you should consider a property management service
Save time and effort
A huge benefit of delegating your property management to us is the saving you will make on the time and effort needed to deal with maintenance, compliance management and rent collection.
All necessary but time-consuming tasks which are essential to the smooth operation and profitability of your business.
It is often misunderstood that all you need to do is find a tenant, move said tenant in and then collect your rent each month. Typically, landlords must also deal with issues surrounding utility companies between tenancies, tenants losing keys, general maintenance repairs throughout the tenancy, record rent received and keep an account for tax purposes, carry out routine inspections, ensure the deposit is lodged correctly and then at the end of the tenancy there is the need to complete an inspection and process the release of the deposit whilst also showing potential new tenants around and arranging any required maintenance.
A full property management service will look after most of these time consuming and often delicate tasks for you.
Protect your investment
Many landlords purchase a property purely as an investment. They have little or no interest in interacting with tenants or any time for the day-to-day minutiae of being a landlord. They may have other properties, may not live in the area or have other interests.
If this sounds like you, our hands-off service is the ideal way to manage your portfolio whether you have one or a hundred properties.
A good property manager will fill that gap for you and develop a good working relationship with your tenant, this in turns leads to longer tenancies and overall happier tenants.
Rent collection
Ensuring rent payments are collected on time and any arrears quickly cleared is arguably the most important part of any landlord's business.
As part of our property management service we will collect rent, report arrears and speak to your tenants as soon as possible to head off any long term issues. Additionally, you will be provided with monthly statements showing your income and expenditure.
Our full property management service includes rent protection if your tenants have met the referencing requirements. This provides you with an interest in our policy should a tenant not pay rent and you also benefit from legal assistance to regain possession should it be required. Of course our aim is to rectify any issues of arrears quickly with your tenant without the need to rely upon this.
Some landlords are only interested in this feature and if your one of those then our Rent Collection service is perfect for you.
Keep on top of legislation
There are plenty of rules and regulations involved with being a landlord, especially so in regard to safety certificates.
In recent years we have witnessed a lot of changes from the way in which a Section 21 notice can be issued to the requirements landlords now have when dealing with smoke alarm installation and carrying out legionella risk assessments. Our property management team keep a constant eye on the market and are there to protect clients and ensure compliance.
Ensuring all relevant certificates are up to date
Annually a landlord is required to complete gas and electrical safety checks at rental properties and then keep a record of this on file. Remembering when they are due and then booking in the relevant contractor and arranging access with your tenant can all be handled by your property manager taking the hassle away.
Landlords must also retain copies of certificates for these checks for each property which is easy with our landlord account providing document storage…everything in one place.
Energy performance certificates came in just under 10 years ago in 2008 and are required for all rental property. These certificates are valid for 10 years, do you know when yours is due to expire? With our document storage facility, you can see at a glance the expiry date and we will let you know under our managed service when it is due again.
From 1st April 2018 any property rented out privately will require a minimum energy performance rating of E. This will apply to all new lets and any renewals of existing tenancies which take effect after 1st April. It will apply to all tenancies from 1st April 2020 so landlords would be wise to take a look at their current certificate and make plans to work on improvements ahead of this date.
No more 3am phone calls
You want to provide a great service for your tenants but no one wants to deal with a call in the middle of the night from a panic stricken tenant because the loo won't flush or the kitchen tap has started to drip.
Relax. We can field all those maintenance calls for you and our 24 hour emergency line means your tenants will always be able to report any issues no matter when they crop up. That's not to say that our immediate response is to send someone out at huge costs, our focus is on protecting your investment and income whilst also ensuring your tenant is happy.
Regular inspections
No matter how much you trust your tenants it is good practice to regularly inspect your property to ensure it is being properly cared for and maintained. We will carry out in-depth inspections for you every three months as part of the package of services we provide.
Thorough inspections will not only provide you with peace of mind but can flag up potential issues before they become bigger, and more expensive, problems.
Want to know more about our property management service?
Just pick up the phone and call us on 0333 8000 210 and we'll be happy to answer any questions you may have.
Already convinced? It only takes a few moments to sign up. Click here to take advantage of our experience and expertise in managing properties for landlords up and down the country - and all for a small monthly fee of just £65.