EPC changes - answers to the questions you may be asking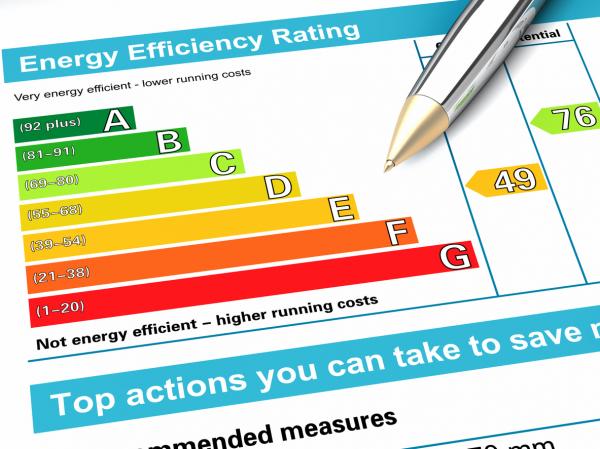 April 1st, 2018 should be a date circled on every landlord's calendar. This is when the new minimum energy efficiency standards come into force.
From next April all privately rented properties must achieve a minimum of an E rating on their energy performance certificate (EPC). It is estimated that around 15% of properties could fail to meet the standard. However, many landlords may not yet be aware of the changes and what they mean for their business.
What you need to know about the new EPC regulations
We've put together answers to the most common questions we have been asked by landlords.
Do the changes only apply to residential properties?
No. They apply equally to residential and commercial properties. However, in this article we will be looking at how the EPC changes will affect residential properties and landlords.
Do the new regulations only apply to new tenancies?
When the new regulations come into force next April they will apply to new tenants or those tenants who are extending or renewing their tenancy. In these cases the property must have a minimum E rating. However, from April 1, 2020 the new regulations will apply to all tenancies. In other words, if a property is currently occupied by a tenant on a long-term lease you have until April 2020 to upgrade the EPC. Unless a new tenant moves in prior to that date.
Do the new regulations apply to every property?
There are a few exceptions, though they are unlikely to apply to most landlords and their properties:
• Some listed buildings
• Temporary buildings
• Buildings with a floor area of less than 50 square metres
• Residential properties which will be used for less than four months of the year
Do the new regulations apply to every property?
What about flats and apartments?
The new regulations do apply to flats and apartments. A flat is classed as a self-contained unit. For this reason the new regulations don't apply to bedsits. But, the property in which the bedsit is in must have an EPC certificate which meets the minimum requirements.
Can I still rent out my property if has a rating below E?
No. If your property is rated either F or G it must not be let. Improvements must be carried out to achieve a minimum E rating before a new tenant can be moved in.
If you do rent out a property which is below the standard outlined in the new regulations you are liable to face a penalty. However, in certain cases it may be possible to apply for an exemption.
What is an exemption and how do I apply?
If work is required to bring a property up to the minimum standard you may be able to request an exemption. Exemptions last for five years but claims must be pre-registered with the PRS Exemptions Register which will be opened towards the end of this year. Failure to lodge an exemption will mean you are in breach of the regulations.
To qualify for an exemption one of the following factors must apply:
• The improvements would reduce the value of the property
• If a third party withholds consent to the improvements being made. This could be a tenant or planning authority for example
• If cost-effective work cannot be carried out to meet the Green Deal Golden Rule
• If cost-effective improvements have been made but the property stills falls below an E rating
• If improvements, such as wall insulation, will have a negative impact on the structure of the building
If an exemption is granted a property which fails to achieve an E rating may still be rented out.
What happens if I ignore the new EPC regulations?
If you do rent out a property which has an EPC rating of at least E you could be fined up to £5,000.
For more information on the new EPC regulations call the MakeUrMove team on 0333 8000 210. To arrange for a visit from an accredited energy assessor to assess your propertyclick here.