Full-fibre broadband is coming to Greater Manchester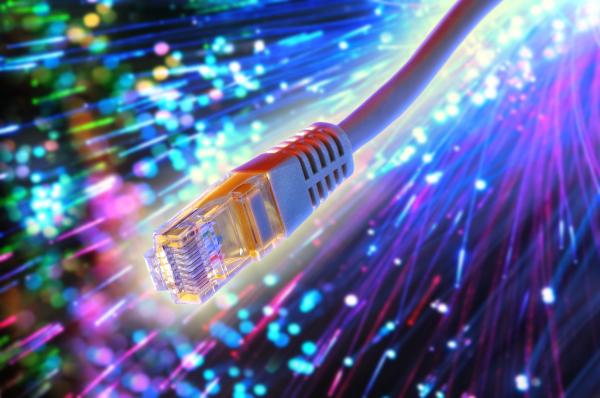 Along with five other areas in the UK, Greater Manchester has been chosen to receive full-fibre broadband.
Under the government pilot scheme which was announced this week, our region will be among the first to receive this super-fast service.
The first stages of a £200million programme, the pilot scheme will see £10million spent in the test areas on finding innovative ways to connect premises to the system.
Once installed hospitals, schools, and other businesses in Greater Manchester will benefit from incredibly fast internet speeds.
What is full-fibre broadband?
Super-fast fibre broadband isn't new. Many parts of the UK now receive this service.
But, full-fibre differs in that the cables run straight into the building. Other fibre services run to a roadside cabinet. This then feeds the signal to individual premises through slower copper cables.
Routing the full-fibre cables directly to the building provides a much faster and more reliable connection.
What is different about full-fibre broadband?
It's incredibly fast. Much faster than normal fibre broadband.
It can reach speeds of one gigabit and handle higher volumes of data.
To put that into context a full HD movie could be downloaded in around five seconds.
Who will be getting the new broadband?
Greater Manchester is just one of six areas to be chosen for the pilot programme.
Bristol, Coventry, Aberdeen, West Sussex and West Yorkshire are the other test areas.
It's all part of a government plan to get the whole of the UK ready for high-speed networks by 2021.
The £200million for the full-fibre programme is part of a £740million pot. This money has been put aside for improving the UK's digital infrastructure.
Vital for the economy
Super-fast and reliable broadband is essential for increasing productivity, helping innovation and building e-commerce.
But, the UK has lagged behind Europe in broadband speeds. Something the government are looking to put right with the full-fibre programme.
The Exchequer Secretary to the Treasury, Andrew Jones MP, said: "How we live and work today is directly affected by how good our broadband connection is.
"Reliable connections enable new industries to flourish, help create jobs and give people flexibility in how and where they work.
For our economy to thrive, it is vital we make smart investments to ensure our digital infrastructure is world class and fit for the future."
A view which was echoed by Minister of State for Digital, Matt Hancock MP. He said: "To keep Britain as the digital world leader that it is, we need to have the right infrastructure in place to allow us to keep up with the rapid advances in technology now and in the future.
"The cutting-edge technology will make internet access more secure and enable more people to work remotely without disruption, as well as equipping the UK's homes, businesses and public services for applications of the future."
Who will receive the new broadband?
Initially the service will be provided to selected organisations within the Greater Manchester area.
These will include hospitals and schools as well as businesses.
Eventually it will be available to private homes.
What are the benefits of full-fibre broadband?
When using the internet we all want more speed and reliability. Full-fibre delivers exactly that.
A government statement also pointed out specific benefits including:
• Hospitals being able to improve diagnosis times by sharing high-speed graphics of a patient's scans
• Schools will benefit from more pupils being able to simultaneously download educational videos
• Businesses being able to improve online transaction times
How was Greater Manchester chosen?
In December 2016 the government called for evidence on local fibre networks.
125 submissions were received from local bodies including Manchester Digital.
The objective was to identify how full-fibre broadband could be delivered using public sector assets and existing infrastructure.