Manchester is the New Silicon Valley and Property Investment Is Booming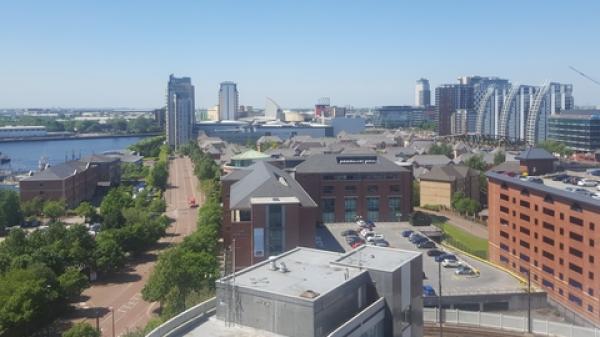 Manchester is home to 52,000 tech workers (Wired)
40% of office space enquiries from the tech sector (Colliers International)
There seems to be no stopping Manchester as ever more businesses move into the city. The latest Savills 'Manchester Office: Market Spotlight' report has revealed that the city has seen a 20% increase year-on-year in the take-up of office space with experts believing that this expansion will result in significant employment growth over the next five years.
The growth opportunities are primarily the result of the ongoing Northern Powerhouse initiative which is supporting growth in different sectors across Manchester, particularly the tech industry.
Properties of the World CEO Jean Liggett said: "Things are changing fast in Manchester, giving the city the very real potential of becoming the next Silicon Valley."
According to Wired, Manchester is already home to almost 52,000 tech workers, the largest tech workforce outside London, with the fourth-highest digital turnover in the UK at £2.9bn (Tech City UK). 
Mayor Andy Burnham pledged his commitment to creating a world-leading tech hub and a growing number of tech start-ups are already snapping up office space around the city - 40% of business enquiries for space are coming from the tech industry according to Colliers International.
Indeed, this digital tech growth potential of Manchester is due to be further enhanced by the major expansion of the BBC recently announced. MediaCityUK, already the BBC's second home in Salford Quays, will welcome 200 new employees this year. In addition, Indian company, 42Gears, which specialises in professional mobile software is setting up a European technology and innovation base in Manchester city centre.
 Manchester is one of the most exciting cities in the UK at the moment and international interest in our vibrant city is getting stronger all the time.
According to research by Savills, Manchester is predicted to be one of the top 5 growing cities between 2017 and 2021. This is significantly boosting demand for housing in the city and is making the city popular with investors.
MakeUrMove continues to see strong demand for rental property in the city of Manchester and a significant number of tenant reference checks are carried out on members of the city's tech community.
To benefit from this tech-industry surge and to find tenants, list your Manchester properties on MakeUrMove now.