My Tenant Left Without Paying Bills, Do I Have to Pay?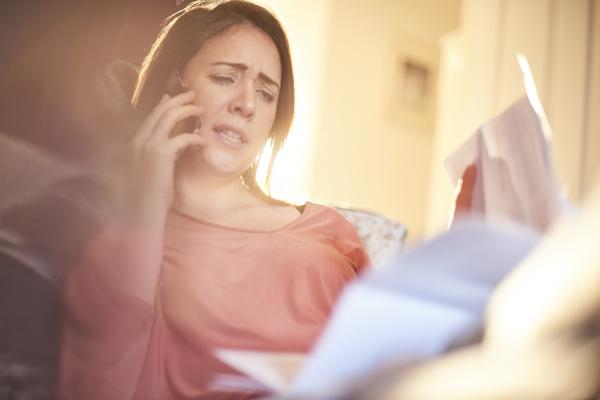 Imagine this scenario; your tenant has left your rental property and when you come to check you find the bills have been left unpaid. You may have already incurred a significant amount of fees if you had to evict the tenant and now you're asking yourself whether you have to pay your tenants unpaid bills as well.
The first thing to say doesn't worry too much. To start off with, get in touch with the utility provider to give them final metre readings and dates your tenants moved out, and you're should be fine.
You should have the forwarding address for your tenant and you will be expected to provide this to the energy provider so they can chase any late payments. Be careful to make sure you have permission from your old tenant to pass on their data to a third party, otherwise, you may be in breach of data protection legislation.
If your tenant hadn't informed the provider that they've moved in, you may find that you are named on the utility bill. This can happen if there was a short period of time between lets in which you let the utility provider know the property was empty or if you previously lived the in the property. You'll likely already have cancelled the direct debit and if you've not set up a postal redirect, you may not have noticed bills coming through in your name. The key in this situation is good documentation.
The utility provider may ask you to prove that the tenant was in residence at the property. Occasionally, a tenant won't register at the property and you will need to provide a tenancy agreement and often a bank statement to demonstrate their tenancy to a provider. Once you've provided that level of information you shouldn't have to worry about discussing it further.
If your property is empty whilst you're waiting for a new tenant to occupy it, bear in mind you will be liable for utility bills and council tax. Councils will normally provide you with a discounted rate for a property that's empty.
Is the landlord responsible for unpaid utility bills?
If a previous tenant has racked up debts, just because you've let the relevant providers know doesn't mean that that will be the end of it, and you should prepare yourself - and potentially your new tenants - for future repercussions. For example, even if your last tenant ran up council tax debts and they moved on, despite you informing the council it's likely when they appoint bailiffs, the bailiffs will go to last known address first.
It's important to let your tenant know this could happen and that they may need to be able to prove to any bailiffs that they are who they say they are. Then the bailiffs will go to the forwarding address if they've not already.
If your tenancy agreement featured a guarantor it's unlikely the utility provider will want the contact details of the guarantor, however, it should be a feature of the tenancy agreement, so if they request that document they'll have that too if they need it.
The only time this may be different is if some or all of the household bills are included in the rent. In these circumstances, despite you not receiving payments for the bills, you will still be liable for them. For this reason, we advise landlords to keep rent and bills completely separate and make it the tenants responsibility for paying for things like gas and electric, water, phone lines and council tax.
Whilst you aren't responsible for the utility bills and associated debts tenants you are responsible for ensuring your rental property has a gas safety certificate and from 2018, the relevant EPS certificate rating, both of which are available from MakeUrMove.