Manchester is now a City of Literature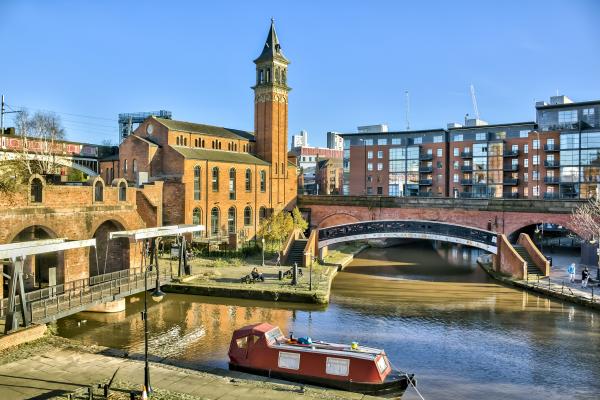 Mancunians with a love of the written word have always been well off. They have been able to indulge their fondness for books in some of the finest libraries in the world. Manchester also built the first public lending library in the UK. It has two of the UK's best-known writing schools and hosts one of the most popular literary events in the country.
It should come as no surprise that UNESCO has now named Manchester as one of their Cities of Literature. It takes its place in the global network alongside cities including Barcelona, Reykjavik and Melbourne.
Manchester is one of 64 new cities accepted into the UNESCO Creative Cities project. The network includes seven different branches of creative arts including design, film, and music as well as literature.
The announcement by UNESCO is undoubtedly a coup for the city. It follows a successful bid submitted by a group including the council, both universities and the Manchester Literature Festival.
What is a City of Literature?
The idea behind the network is to promote literature on a local level. To encourage local people to be involved and to promote excellence. This will involve a whole programme of events and activities.
This will include the ever popular Manchester Literature Festival and a new writer's hub. There will also be a libraries festival and new initiatives to support writers and their work.
What has been the reaction?
Understandably everyone involved in the bid is delighted with its successful outcome. Manchester City Council's Executive Member for Schools, Culture and Leisure, Councillor Luthfur Rahman, said: "We are extremely proud to become a UNESCO City of Literature, as we recognise the power of words to promote greater understanding, well-being and learning across our proudly diverse city.
"Building on the strong foundations of Manchester's rich literary history, the council and our partners from the city's universities and literary community will work together to create a programme of events which gives all of Manchester's residents the chance to participate in and benefit from this thriving City of Literature."
Dr Jess Edwards, Head of the Department of English at Manchester Metropolitan University, said: "Manchester has deep roots as a home and subject of great literature, but its time as a City of Literature is now.
"The Manchester Writing School at Manchester Metropolitan, led by the UK Poet Laureate Dame Carol Ann Duffy, has twenty years of experience in developing new writing and in supporting reading and creativity in Manchester's diverse communities. We're looking forward to working with our partners to make Manchester a City of Literature for everyone."
What qualifies Manchester as a City of Literature?
The University of Manchester's Centre for New Writing and the Manchester Writing School at Manchester Metropolitan University are two of the most successful and innovative writing schools in the country. The two schools reflect the city's already thriving literary scene.
One of the reasons literature is so firmly entrenched in Manchester's psyche is its rich tradition of lending libraries.
Opened in 1934 the Central Library is the second largest public lending library in the UK. It is home to many valuable first editions, the Gaskell collection and many historically valuable manuscripts over 500 years old.
But Manchester also boasts the amazing historical trio of The Portico, John Rylands, and Chetham's liberties.
Great writers including Anthony Burgess, Howard Jacobson, and Jeanette Winterson all have Manchester roots as do dozens of other best-selling and influential wordsmiths.
Hopefully, Manchester's new status as a City of Literature will help the careers of much more local authors.
Are you a landlord in Manchester?
List your Manchester rental property with MakeUrMove. We will find you tenants - fast.
www.Rubiks-Cu.be is a website dedicated to cube puzzle. Use the simulator, the online solver, learn the easiest solution method and measure your solution times.