What to do if a tenant can't pay the rent in December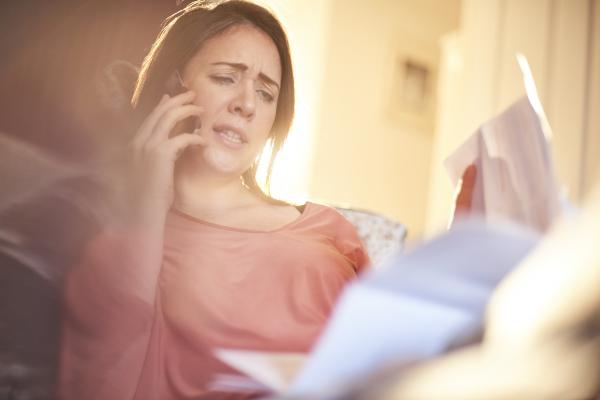 MakeUrMove's data suggests around 30% of tenants will be paying their rent between Christmas Eve and New Year's Eve this December. If you're in this position as a landlord, you'll be forgiven for having concerns about tenants not paying their rent in December.
Afterall, December can be a difficult month for many tenants with their budgets being stretched to the limit by present buying and food shopping for Christmas. With this in mind, all too often tenants fail to make their rent payments in December and this can leave the landlord in a difficult position. Tenants may also contact you in December to try to rearrange the rent payment during the month of December.
During December most people are trying to find as much money as they can muster in order to get themselves through the festive period. Of course, there may be a number of different reasons people may find they overspend during December and they don't all have to be related to Christmas.
For example, car crashes can occur during bad weather, people's health can deteriorate during the late Autumn and Winter months, and these issues can lead to people taking time off work. In addition, redundancies can often be triggered by the impact of seasonal trends during the latter part of the year making it a potentially problematic period for both tenants and landlords to go though.
If you're lucky, the tenant will let you know what's going on. If you're not lucky a tenant may be very quiet about why they've not paid their rent on time and what they intend to do about it.
Many tenants have the perceptions that landlords must be well. They may think that it will be easy for you to deal with a non-payment, whereas they don't realise the potential knock on the impact this can have. Afterall, landlords generally have mortgage payments and other financial commitments themselves.
Tips for dealing with late payments
Be Proactive - probably the best advice you can get as a landlord is to be proactive. That means thinking about previous payment history, ie have they had trouble paying their rent in the most recent months or have they have they failed to pay the rent in December in a previous year.
Of course, if your tenants are good payers all year round but seem to struggle during December year after year, you may want to show some leniency, especially if your own circumstances allow it.
Whatever you do you need to be clear that your own financial responsibilities come before anyone else's. The golden rule is if you can manage a delayed payment and feel it's the right thing to do that could be a good option.
If however, a tenant is often late in making payments then you should be courteous, professional and perhaps even strict in the way in which you deal with them. If you've got the time you may want to start eviction proceedings well in advance of December, however, if you're already in December you are going to need to manage the tenant in a very delicate manner.
Different rent payment terms
Every now and then you are going to have to be flexible with your tenants and it's very likely this could happen around December. Options you might want to consider include:
Allow the rent to be late - If your tenant has told you that they might not be able to pay the rent on time in December and if you can accommodate it, you may want to tell your tenant that they can pay the rent later to help take the pressure off them.
Split the rent - it may be that your tenant can afford to pay some of the rent in December and pay the rest off in January. Alternatively, you might let them pay the rent in January and February. Remember in these circumstances, you may be within your rights to charge interest on any debt and you will have to decide if you feel that's appropriate or not.
Be careful when making a decision about how you treat your tenants. Don't allow negative or damaging precedents to form and always bear in mind that if you come across as a 'soft touch' one month it becomes easier for a tenant to approach you again in the future
You should also bear in mind that good tenants can be hard to find and if they're struggling one December you may want to be lenient on them to help them out so they continue to stay with you for as long as possible.
By signing up for our Rent Collect or our Fully Managed Property services we'll also provide a rent protection that could help you deal with potential pitfalls of tenants not paying the rent on time in December
If you want to attract tenants fast, list your rental property on MakeUrMove and we'll promote it on Rightmove, Primelocation and Zoopla.