How to manage your rental property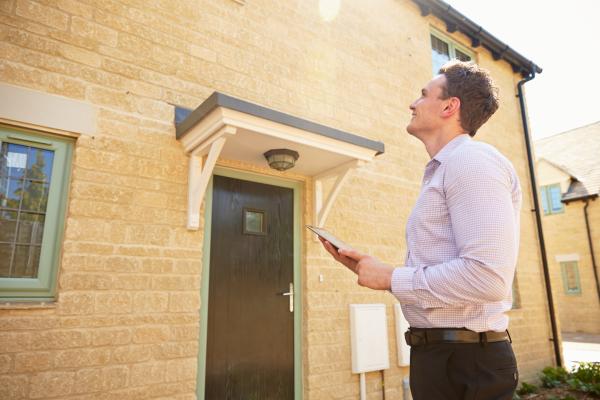 As a landlord, you have to decide whether to manage your property yourself or delegate the task to a letting agent. If you have multiple properties it makes sense to use a letting agent. But if you have one or two properties you may feel you would rather manage them yourself. Both approaches have their advantages.
| | |
| --- | --- |
| Advantages to self management | Advantages of using a letting agent |
| More day to day involvement | Totally hands off |
| Build a personal relationship with tenant | Tenants screened and installed |
| Complete control over own property | Legalities taken care of |
| | Inventory compiled |
| | Regular inspections |
| | Rent collected |
| | Arrears management |
| | Rent payment protection |
| | Maintenance management |
| | Legal expenses cover |
As you can see there are benefits to using a letting agent's property management service. Certainly, if you have a portfolio of properties this approach would make sense for your business. Also, if you have purchased a buy to let property as an investment delegating the management of your property is a wise move. Especially if you want to avoid or don't have time for day to day contact with the tenant.
However, let's assume you have a new property and have chosen to manage it yourself. You enjoy hands on management or don't feel you want the outlay of contracting a letting agent. What are the things you need to do?
We've prepared a list of the main steps you need to take once you have prepared the property for rent. You could also opt to outsource any or all of these things to a letting agent.
Find a tenant
The first big step. Finding the right tenant is essential but there are steps you need to take before your new tenant can move in.
Make sure all safety certificates are valid and up to date. This should include the Energy Performance Certificate, Electrical Safety Certificate and Gas Safety Certificate.
Prepare a listing with good quality photographs.
Include a floor plan to help with marketing.
Advertise your property either locally or preferably with a major portal such as Rightmove.
Screen applications and make a short list of prospective tenants.
Arrange and conduct viewings for all tenants on your short list.
Check tenants references.
Offer the tenancy to your preferred candidate.
Negotiate rent and conditions.
Install the tenant into the property
Draw up a tenancy agreement for your tenant to sign.
Compile an inventory and obtain tenants signature on the report.
Take deposit and first month's rent in advance.
Lodge the deposit with a deposit protection scheme and provide the tenant with all necessary paperwork.
Check the tenant into your property.
Hand over the keys and make a record of all meter readings.
Ongoing management and maintenance
There are ongoing tasks to take care of. Once the tenant is safely installed into the property you must:
Collect the monthly rent payments.
Manage repayments should your tenant fall into arrears.
Handle and respond to all maintenance enquires.
Update all safety certificates as and when necessary.
Carry out an inspection of the property at least once a quarter.
Renewing or ending the tenancy
At the conclusion of the tenancy period you either renew the agreement with your existing tenant or search for a new renter. You may need to:
Renew the existing tenancy.
Hold a final inspection.
Compare the current condition of the property to the inventory taken at the start of the tenancy.
Return the tenants deposit withholding appropriate funds for any deductions.
Resolve dispute with tenant should they disagree with you withholding all or part of their deposit.
Prepare property for new tenant.
Make letting property hassle free by signing up for MakeUrMove's full property management service today.