How can I attract more tenants to my property listing?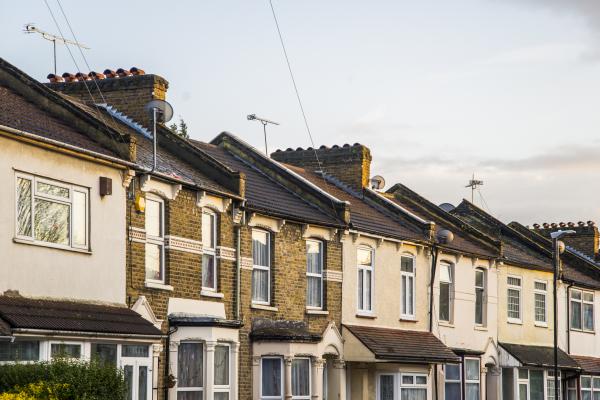 A landlord's most important job is to find tenants. When creating a listing for your property, there are many things you can do to get the most out of your property advert.
As a landlord, you must utilise these aspects to the best of your ability to maximise the number of tenant enquiries you receive.
Photos
Photographs of your property are the most important feature when creating your property ad. Enquiries can be increased by around 80% for properties with a range of pictures, as opposed to listings with only one or two. This is your shop window. Tenants will make a judgement based on the photos, so it is important to get them spot on.
Better quality photos not only attract more tenants to look at the advertisement, but they can also give the tenant a true reflection of the property by showing off its best traits. Photo quality can also save time as tenants know exactly what their looking at and will know as much as possible before booking a viewing.
Make sure the property is clean and tidy before taking photos. If there is lots of clutter around the rooms will not look as spacious and fresh as they could. You could also consider re-decorating the house prior to new pictures.
Have as many pictures as possible. This is another way to give a tenant the best possible idea of what the property looks like and the size of it, but make sure they are in a appealing order. The primary photo should be of the living area or kitchen as these are the rooms tenants are most interested in.
Dramatically increase the number of tenant enquiries by having professional pictures taken, as these will give the best impression of the property and make your advert standout to the rest.
Rental Price
The rental price is important because a tenant wants to know if they are getting their money's worth. A tenant is only going to pay for what they are receiving, so if your advert is over-priced for what it is, then it is unlikely that you're going to find a tenant willing to pay.
Look around and compare your property to other adverts on the market. Using a search on Rightmove, you can extend from a ¼ mile radius and upwards from your postcode to find the price of other property's nearby. You can include recently let properties in your search results, as this can give you examples of what you need to achieve to let the property out.
You can also format your search to include the number of bedrooms, which can also affect the price that you go for. A tenant isn't likely to pay £900 PCM for a 1-bedroom house when all the other 2-bedroom houses in the area are £860 PCM.
Another thing to take into consideration is the type of property. This is another format you can put into the search on Rightmove to get the best comparison with other listings on the market.
Location
Location is an important factor for the tenant when choosing which part of the country to live in, so it can be very beneficial to include different amenities and attractions in the local area.
Things to consider are supermarkets and shopping centres. Everybody needs to buy food and drink, so a local supermarket and places to eat are essential. Having high-quality restaurants and bars nearby can help to boost the number of enquires in your advert and the price of your property. According to a Primelocation survey, having a high-end restaurant on your doorstep adds around 50% more value to your property.
Transport is always something a tenant will consider when looking to buy, so including the different transport hubs close to your property can help a tenant decide whether they are interested. A tenant that doesn't drive might need to have a train station in walking distance, but on the other hand, a tenant looking for somewhere quiet to live wouldn't appreciate being next to an airport.
Local sports centres, gyms and health spa's might attract certain tenants with an interest in their health and wellbeing or maybe tenants who think they need to make improvements in their health and fitness.
If you are looking for tenants that are families, its vital to include local schools as they will be looking out for the best place to send their children and will normally not want to venture too far.
Any tourist attractions in the area are good to include as they will give the tenant a good idea of what might interest them and help to take in the culture of the area. There also might be certain festivals or traditions that take place in the area that would appeal to a variety of different people when looking for somewhere fun to live.
Floorplan
A floor plan is always a good addition to your advert as it gives a tenant a detailed layout of the property. A tenant might be able to see the rooms in the pictures but without a floorplan, they cannot picture the order or position in which the rooms are situated.
Another good reason to have a floor plan is that not everybody has one, so it can be the difference between you and your competition and can make your listing look that little bit smarter.
A floor plan can help the tenant to picture themselves living in the property. It turns ideas into visuals and can help them to decide on furniture or materials they want to use in the property. It allows them to visualise how much space they have for what they want to do with it.
Furniture
It's essential to let the tenant know whether the property is furnished or unfurnished. For landlords looking for short-term tenants such as students, the property must be furnished. A student at university or somebody only looking to stay for a period of months is going to need all the essentials of a home, and the more furniture and appliances are going to attract more tenants.
On the other hand, landlords looking to let a property out long-term don't need to worry as much about the furniture as most tenants staying for a while will be happy to put their own spin on it.
A benefit of having furniture in the property is that it can bump the price up. You can get good quality for reasonable prices at places like IKEA.
If you are deciding to furnish the property for the tenant, make sure its in good condition and not too dated. If the sofas are tattered and torn and the wardrobe door falls off when you open it, what seemed like a good way to attract tenants could, in fact, turn them away.
It can help to throw some extras in like Sky tv, broadband, PlayStation or games room. This can set your advert aside from the others and result in more enquires.
if you are providing furniture please be advised it must conform to the legal fire resistant standard as specified in the furniture and furnishings regulations. All electrical goods should be safe to use, although not mandatory it is highly recommended that all electrical equipment is regularly checked for safety through an electrical safety inspection. Also, if appliances are provided, instruction manuals must be supplied to the tenants.
Rightmove Featured Property
A Rightmove featured property upgrade gives your advert twice the amount of visibility on Rightmove and makes your property stand out above all the other properties on the site.
Having your property featured will keep your listing right at the very top of the search results for 7 days, and increased the number of enquiries from tenants.
Some landlords decide to take out a Rightmove Featured listing if their property has been listed for a few weeks, to get it back to the top of the search results, as over time it will have moved down.
A featured listing works well with professional photos and floor plan, as these two elements already make your listing stand out, so the having a featured property will upgrade your listing further.
Let MakeUrMove help
At MakeUrMove we can help you find tenants fast, by enabling you to promote your rental property through our website and on all the major property portals. What's more through our Landlord Dashboard you can also arrange everything you need to really attract tenants to your property and then manage your property throughout the resulting tenancies.
To get started simply list your rental property with MakeUrMove now.