Do I need landlord insurance?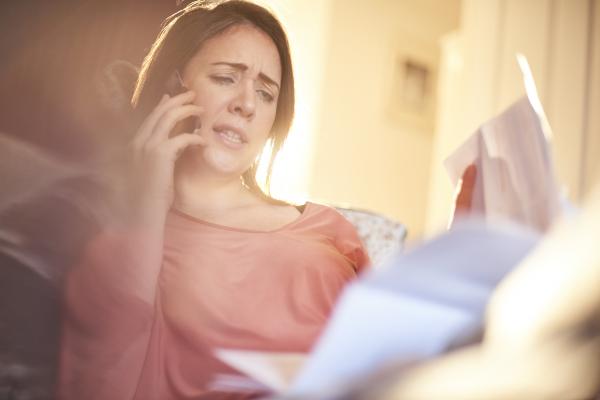 There are two ways to answer this question. Yes and no.
No, there is no legal requirement (yet) for you to take out a specialist landlord insurance policy. However, there are many reasons why yes you should take out a policy. In this post, we'll go through those reasons. We'll explain why the correct answer to the question 'Do I need landlord insurance' is yes.
The legal position
As we mentioned earlier landlords insurance is not compulsory. However, most buy to let mortgage agreements insist on the landlord taking out specialist cover. Not doing so could mean you break the terms of your mortgage. This could lead to problems with your lender.
Landlords insurance also protects the landlord, the property, and their business. It is important to realise normal home insurance does not cover rental properties.
A specialist landlord insurance policy can comprise of several elements. This can include public liability, contents insurance, accidental damage, and even rent protection.
What is landlord insurance?
In a nutshell, it is a specialist insurance policy which protects a landlord against financial loss. The policy insures against the risks landlords face in their business.
Each policy is different and designed to meet the needs of the individual landlord. Essentially it will cover the cost of repairing or rebuilding the property. It could also cover the cost of replacing fixtures and fittings and protect the landlord against natural disasters including storm damage and flooding.
What is included in landlords insurance?
Like most kinds of insurance landlords, policies vary in the coverage they provide. They range from basic to comprehensive. Different elements can be included depending on the coverage needed. These elements can include:
Buildings insurance
The most important part of the policy. Most banks and building societies will insist on this insurance within the terms of your buy to let mortgage. You should also have this cover even if you own the property outright.
To get the correct level of cover you will need to calculate a rebuild value for the property. This isn't always the same as the market value but the insurance company can help with this. Make sure the policy covers the cost of rebuilding or repair in the event of storms or flood. It should also cover lightning or earthquakes. Albeit the latter is highly unlikely.
The policy could also include cover against:
Damage from impact by vehicles or machinery.
Falling trees.
Deliberate damage by a tenant.
Accidental damage
Check the contents of your policy carefully to ensure accidental damage is included. Spillages on carpets for example. This kind of cover is often included in either buildings or content insurance but it is important to check.
Contents insurance
It is a mistake to think contents insurance is only for landlords who let furnished properties. Unfurnished properties will usually include white goods so should be insured.
Some policies include a basic level of cover. £3,000 for example. Increase the cover if necessary. Don't forget to include all electrical items, carpets and floor coverings, white goods, and even curtains.
As a landlord, you don't have any responsibility for insuring a tenant's personal possessions.
Liability insurance
Where there's blame there's a claim. It's a mantra to remember. We live in a world of spurious compensation claims so it is very wise to be covered.
Public liability insurance will protect you should a tenant or anyone else have an accident on your property. If you use a handyman or a casual gardener it may be wise to consider employee liability insurance too.
Emergency cover
The boiler brakes down or a window is smashed. All landlords dread the midnight emergency. But they need resolving. Regardless of cost or the time of day they occur. This is why emergency insurance cover is invaluable.
Including emergency cover in your landlord insurance is a sensible precaution against those unforeseen disasters. The cover could include emergency call outs for tradesmen, the cost of repair and even temporary accommodation for your tenant if the property is uninhabitable.
Other insurances to consider
Rent guarantee insurance is something you may consider. This covers you in case your tenant doesn't pay their rent. If this is the case the insurance company will pay out to an agreed maximum. Naturally, this will appeal to any landlord but do factor in the cost of the premiums and ensure you know the limits of the policy.
One other thing to consider is a policy to cover your legal expenses. Court action can be expensive should you need to pursue a claim against a tenant. This insurance will mitigate the cost.
Finding the policy to suit you
Choose your policy from a reputable broker. But you can keep down the cost of premiums by only including the policies you need. Don't pay extra for services you don't require.
For example, you may have your own building company and don't need emergency call out cover. You do all the maintenance work yourself so employers liability isn't needed. You may not want rent guarantee insurance.
But whatever you decide to include in your landlord insurance policy you will benefit from the peace of mind it provides. And that is the bottom line. Landlord insurance protects your property investment and ensures you will not lose out financially should any issues occur.
MakeUrMove are an established online letting agent providing a full property management service for all landlords.