How to expand your rental property portfolio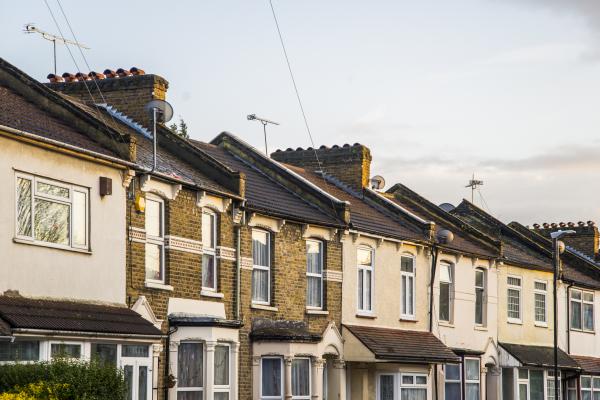 The changes to buy to let mortgages, stamp duty changes and changes to taxation have all gone some way to dampen the demand of property investors, so how do you expand your rental property portfolio in the current climate?
Most landlords are small landlords. Around 60% of the 2 million landlords in the UK have only one property and only 5% have 5 or more properties. These smaller are the ones that are being hardest hit by the government's changing approach to the market. Maintenance and repair deductions have been massively reduced. Mortgage tax relief is being reduced every year to 20% for higher rate taxpayers. On top of this if you want to buy a new property you're going to have to fork out on higher stamp duty.
So many of these things are probably good measures for the housing market and will also ensure that only committed landlords and investors within the private rented sector will enter the market. This is something that can only be a good thing.
The Bank of England introduced new affordability tests for Buy to Let mortgages and investors. On top of this, the Bank of England Monetary Policy Committee has started to increase interest rates, confirming that these will likely rapidly increase over the next few years. And because they're trying to get on top of inflation, we're expecting these increases to be slightly higher than most people had previously predicted.
And if all the above was bad enough at the end of February 2018 the Term Funding Scheme will come to end. This funding scheme was introduced through quantitative easing to add liquidity to the mortgage providing banking sector, when it comes to an end it's believed that mortgage rates will have to rise slightly to accommodate the increased borrowing costs bank will inevitably face.
So what will the rule changes and changes to the wider landscape have on landlords and how can you navigate them to continue to grow your investment property portfolio.
Let's be clear. The establishment is moving to make it harder for property investors to invest in this manner. They are doing this because they don't want the market to grow into a bubble and because there is a belief that housing will become more unaffordable for first-time buyers. The biggest concern of course, and this is something every landlord should think about, is what would happen if they overstretch themselves.
The Prudential Regulation Authority at the Bank of England has put in place two rules that buy to let lenders have to adhere to. These include:
Lenders must assess landlords' ability to afford the buy-to-let mortgage. This is based on landlords paying interest at a minimum of 5.5%, or 2% above your actual interest rate. This means if your mortgage rate is 3%, you'll be assessed at 5.5%. If your mortgage rate is 4.5%, you'll be assessed at 6.5%.

Landlords must also demonstrate that rental income will cover monthly mortgage payments by at least 125%. Many lenders choose 140% as the amount landlords need to be able to cover.
Since September 2017, there's also a new pain landlords need to go through. For the last 6 months, lenders have had to consider the income for all properties you own if you own more than four properties. OK, so this isn't going to impact the bulk of landlords, and if you're reading this it's likely you've already worked out the problems of getting beyond four properties. But imagine the headache this is going to cause both landlords and the mortgage providers. Expect this to increase costs associated with buy to let mortgages.
Some lenders now only lend to smaller buy to let investors in order to remain competitive, whereas some lenders are offering tiered models on how they cost new buy to let mortgages.
So what can landlords do about the changes?
Getting the right buy to let mortgage
The first thing to say is you are going to want to work with buy to let mortgage providers who are set up to deal with property investors. Forget going to the high street lenders. Most of the high street lenders will give you a fair rate but they won't be the ones that give you the kind of competitive edge you're going to need in the current property investment environment.
You might want to speak to a mortgage broker to help you find the best possible deal. They will have the specialist knowledge and expertise to understand what's going on in the mortgage market at any one time.
Get a bigger deposit together
You need to be able to cover 140% of the mortgage repayment and one of the ways you're going to be able to make this more affordable is if you save up a greater deposit.
Choose a longer-term mortgage
You are going to want to pay off your mortgage as fast as possible as this will enable you to either sell quicker, remortgage to buy other buy-to-lets or get a higher revenue stream in as short a time as possible.
If you choose a fixed rate mortgage of five years or longer the buy to let mortgage provider will use different rules. There are some mortgages at that length that will allow investors to use both their personal and rental income. So you should be able to buy property for your money.
Of course, bear in mind if you are going to go for a longer term mortgage you will pay more in interest and if you fix for longer you'll likely pay more in fees.
Choosing the right property
The type of property you decide to buy will be determined by the types of properties available in your area and buy the amount you'll be able to buy. What your long-term strategy is will also be determined by whether you are looking for capital growth in the long run or return on rental income.
Of course, price is the key issue. And not all properties will be able to deliver both long-term capital growth and decent rental income.
If you are looking for rental income then you might want to find the kind of property that offers you a higher yield. This means you will be less vulnerable to changes in interest rates or high repair costs.
Choosing a lower-cost property, such as an ex-council property or a housing association property, might be a good option for you. These properties tend to be bigger than your average property - which tenants are always on the look-out for - and which will command higher rents, at lower mortgage costs.
If you are looking to expand your rental property portfolio in order to increase your income you are going to want to look at the cost of purchasing the property, but also to look at the maintenance costs or the costs associated with creating a property that's fit to rent.
Your rental property is going to cost you more than a normal residential property, make sure you know all the regulations that go into renting properties in a certain area but also in the types of property you are hoping to rent.
Also, you should consider where you buy your property. You're going to want to buy a property in the location in which people want to rent. Remember that the places where people want to rent are not always the same types of places in which people want to buy properties.
You also want to consider the types of properties people want to rent. Young couples may be more inclined to live in small terrace properties to help them keep the costs down, whereas families may be looking for larger properties. The area you're in may determine which types of people want to live there, young professionals may be more inclined to live in towns and cities whereas families may be more inclined to live out of towns and in housing estates.
Ultimately you should always be aware of the potential difficulties you could get into if your prospective tenants don't pay their rent for an extended period of time or if you are faced with large repair costs. Landlords should always be aware of the yield their property offers them
And if you're already well on the way to growing your rental property portfolio you probably know how much of a pain it is to manage them, stay up to date with changes in legislation and regulations, and to find good tenants in as cost-effective a manner as possible. The good news is with MakeUrMove's online platform, we'll help your portfolio, keep you informed of changing regulations and help you to find good tenants fast. To get started, simply list your rental property with MakeUrMove now.