The rapid growth of Northern Powerhouse cities points to opportunities for landlords and property investors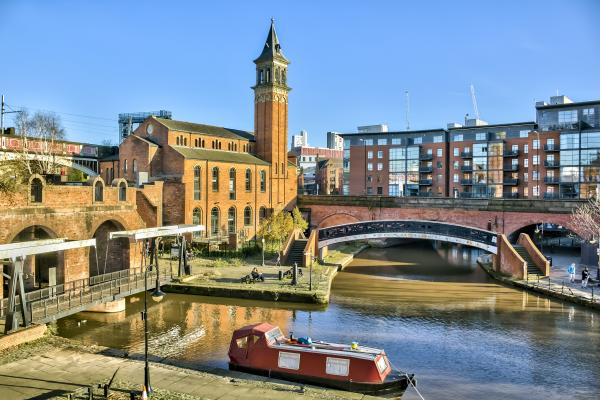 Northern Powerhouse is causing Manchester, Leeds and Liverpool to experience rapid growth in international investment property.
Northern cities in England including Manchester, Leeds and Liverpool have all been identified as global property investment hotspots and many believe the Northern Powerhouse project is part of the reason for this rapid growth.
Property investment firm IP Global which conducted the research also states they believe Newcastle will soon join Manchester, Leeds and Liverpool as one of the UK's leading investment centres.
Whilst at first glance this points to the role of global investment in the development of the area, it's likely that smaller landlords around the North West will also be benefiting from the huge amounts of investment that's being seen in the region.
Property Investment in Manchester
MakeUrMove is based in Manchester and every day we see the evidence of the rapid rate of growth the city and the region is experiencing. It's by far the UK's hot spot for investment and growth. House prices grew by around 9% between October 2016 and October 2017 and it's believed rents will grow in the city by around 16.5% between 2018 and 2022.
The changes in Manchester's rental market are being driven by a large working age population. Manchester is a young city which is buoyed by a 51% retention rate of graduates. That's something like 50,000 students every year!
Property Investment in Liverpool
Liverpool is one of the best performing cities in terms of rental yields, with the average yields returning around 6.2%. In addition to rental yields, the city is currently experiencing high levels of investment. All of this is resulting in a city that's reporting faster economic growth than the rest of the UK. Certainly, a place to be if you want to invest in property! There's also plenty of old stock that can be easily renovated to turned-around relatively quickly.
Since 2015 house prices have grown by up to 15% and it's predicted there will be around 18% growth in rental prices between 2018.
Property Investment in Leeds
There is predicted to be a huge growth in the rental economy in Leeds in the coming years. Those landlords who get in early will likely do well, however, this market will be dominated by the big players which it's believed will drive rents up by around 20% in the next three years, largely supporting the ever growing 65,000 students and the 6% annual growth in jobs in the private sector.
Property Investment between the Northern Powerhouse cities
There are a growing number of savvy professionals who are seeking out property in towns and cities with great connections with the cities of the Northern Powerhouse.
Newton-Le-Willows - Between Liverpool and Manchester, a hidden gem is Newton-le-Willows which is increasingly become recognised by young professionals, but which has yet to see house prices increase. This could be a great place to invest for those professionals who are hedging their bets about working either in Manchester or Liverpool.
Todmorden / Hebden Bridge - these two West Yorkshire towns sit on the Manchester to Leeds train line and both offer a cosmopolitan yet rural offering. Hebden Bridge has more to offer in terms of culture, however, Todmorden is rapidly catching.
Rossendale - Rossendale is on the edge of Greater Manchester and offers a great opportunity for commuters with fast bus services, easy access to motorways and cost-effective property prices.
The small town of Bacup at the eastern side of Rossendale is particularly ripe for investment. People are starting to think of Bacup as a direction in a similar way they do Todmorden and Hebden Bridge. With a massive footpath network, and things to do including areas such as Lee Quarry Mountain Bike Trails and Broadclough Dykes, as well as a number of extant folk traditions including the infamous Coconutters morris dance troupe. Bacup should be appealing to landlords and investors as it currently offers very low-cost housing which is only a 45-minute drive to the centre of Manchester and is multi-million-pound regeneration project. Expect house prices to rise rapidly in Rossendale in the next few years.
Huddersfield - situated in the centre of the country, just off the M62, and just outside the Peak District. Huddersfield is serviced by trains from Manchester, Leeds and Sheffield, Huddersfield and offers a great opportunity for commuters to live in a thriving town but keep their future employment options open as broadly as possible.
There are a number of smaller towns and villages around Huddersfield that are also worth considering. In particular, Marsden is especially sought after by Manchester commuters and neighbouring Slaithwaite has been earmarked for future development, which could see house prices dramatically rise.
How can landlords benefit from the Northern Powerhouse
Throughout 2017 around £106 million was invested in the Northern Powerhouse and it's believed around £200 million will be invested in 2018.
The international attention the cities of the Northern Powerhouse are generating should be taken seriously by landlords, as it's likely this will drive up rents and property prices in those cities as the areas become more desirable and as the economies grow to keep pace with job growth.
Finding Good Tenants Fast
If you've already got rental property that you need to fill, look no further. MakeUrMove is an online letting platform which gives you full control over the promotion of your rental through all the major property portals as well as viewing management. It's really simple, to get started - and to find good tenants fast - just add your rental property to MakeUrMove now.