Do tenants want to meet the landlord before moving in?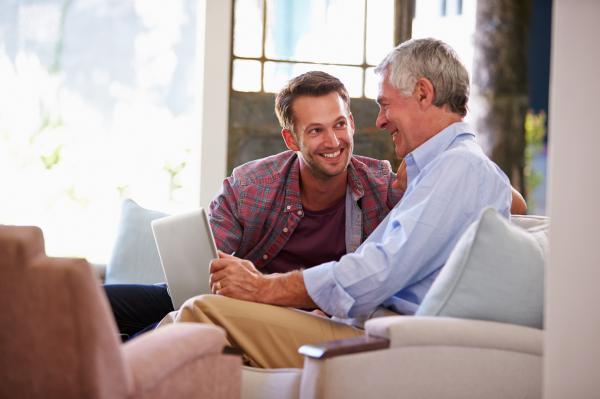 It may surprise some private landlords but the majority of tenants do want to meet them before they move into a new rental property. Though there are plenty of landlords who aren't too keen.
Some landlords prefer a completely hands-off approach to their business. And meeting tenants is right at the bottom of their to-do list. If you have dozens of properties spread around the country that's probably fair enough.
But if you are a private landlord with one or two properties you really should meet your tenants. After all these people are going to be living in your house. One in which you have invested a significant amount of money. Why wouldn't you want to meet them and assure yourself they are the kind of person to look after your property?
Why your tenant wants to meet you before moving in
The main reason is trust. Your tenant will have heard plenty of horror stories about private landlords. They want reassurance they can trust you. Especially if they haven't rented in the private sector before.
Most tenants will also see the value in establishing a relationship with their landlord. And trust plays a big part in that. They want reassurance their concerns will be listened too and any issues resolved. Meeting you in person will be a big step towards establishing mutual trust.
Questions, questions, questions
Another reason why your tenant will want to meet you. They will have lots of questions and you are the best person to answer them. And the best time to do this is at the viewing. Your letting agent will be able to answer some of their queries but you know your own property best. You also know the local area.
You will not only be able to answer questions about the property itself but also emphasise the good points. A viewing is an opportunity for you to sell the rental as well as sussing out the prospective tenants.
As well as getting across the positives about the property you will be able to provide insider info on the areas shops, schools and entertainment. It all helps build that relationship between landlord and tenant which is so important.
A final reason a tenant may wish to meet with you before moving in is to negotiate a better deal. Or at least a better deal for them. It's up to you how receptive you are to a last minute haggle.
Why you should want to meet your tenant before they move in
Although some private landlords may see tenants as a necessary evil the majority want to establish a relationship. They want to ensure the tenant is happy in their new home. After all, a happy tenant is more likely to take good care of the property. Not to mention pay the rent on time.
But there are other reasons why, as a private landlord, it makes sense for you to meet your tenant before they move in.
Showing prospective tenants around the property allows you to get a handle on what kind of person they are. Are they likeable? Do they seem trustworthy? Are they the kind of person you should consider as a tenant? Will you put them on your tenant shortlist and move onto the referencing stage?
Meeting the tenant prior to the start of the lease also allows you to explain their responsibilities and outline your procedures for handling repairs and emergencies. Explaining things clearly and in person can save time further down the line. It will also prevent panicky phone calls in the middle of the night if the shower head develops a drip.
But the biggest reason why you should meet your tenant before they move in is one we alluded to at the top of the page. You have paid an awful lot of money for your property and have invested time, sweat and tears into getting it ready to let. Why on earth would you not meet the tenant? Surely you want to know who will be staying in the home you have laboured long and hard to pay for and prepare for renting.
Meet your tenant before they move in. You know it makes sense.
Find your ideal tenant by listing your property with MakeUrMove.