Boiler advice for private landlords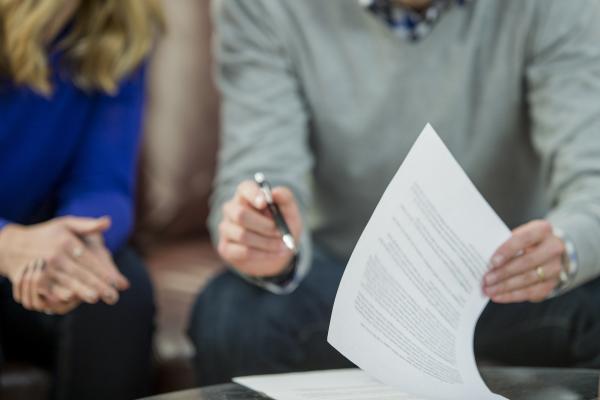 The boiler breaking down is a nightmare scenario for all private landlords. Repairing or replacing a boiler can put a big dent in your finances. But apart from the pain of repair the boiler also provides private landlords with other headaches and responsibilities.
In this post, we'll have a look at what landlords need to know about the boiler in their property and how to minimise the risk of an expensive breakdown.
A landlord's responsibilities
Gas boilers
If you are a private landlord you are responsible for ensuring the repair and maintenance of the boiler in your property. It must be maintained and be safe to use. It must be serviced regularly.
Gas safety checks are a statutory requirement under the Gas Safety (Installation and Use) Regulations 1998. In other words, you don't have a choice. You must carry out an annual gas safety check.
A registered Gas Safe engineer must carry out the inspection. The engineer will check the boiler itself along with all pipework. Assuming all is OK the engineer will issue a Gas Safety Certificate. This certificate is valid for 12 months. If the boiler is unsafe the engineer will report on how to bring it up to standard.
You must keep the Gas Safety Certificate for two years. You should also give your tenant a copy.
Electric boilers
Though the same duty of care applies to electric boilers the landlord's responsibilities are much easier to manage. There are no statutory safety checks or certificates required. That said you must still get the boiler serviced regularly. It must be in safe working order.
Maintaining the boiler
Prevention is always better than cure and keeping the boiler in tip-top working order can save a packet on replacing it. Service it regularly and maintain an inspection schedule. If your tenant reports an issue attend to it as soon as possible. Delay could be costly. It's a sensible precaution to add boiler cover to your landlords insurance.
But of course, you will eventually have to replace the existing boiler with a new model. But which boiler do you buy?
Changing trends
There is a noticeable trend for private landlords to turn away from gas towards electric central heating. Electric boilers are highly efficient and economical to run. They are safer (no risk of carbon monoxide poisoning), quieter, easier to install (no flue required) and are much more compact.
The benefits of electric boilers are converting more private landlords to their use. You should note an NICEIC registered engineer must install your electric boiler.
When looking to purchase a new boiler you have plenty of options. There is no shortage of retailers both online and on the high street. But checking costs is easier online. Check out their websites and compare and contrast the prices. You will find some great bargains but also check out websites like Which! to find the best-rated appliances. Read plenty of reviews before making your final decision on which boiler to buy.
Free boilers
If you are a private landlord with a tenant on benefits you may be able to replace your boiler for free. The government's ECO scheme enables tenants on qualifying benefits to get a grant to replace the existing boiler in their rented property. The boiler must be over five years old. This could save you thousands of pounds. It'll also help with your property's EPC rating. To find out more visit the free boiler scheme website.
Find tenants by listing your property with MakeUrMove the leading online letting agents.