How does a private landlord choose between two great tenants?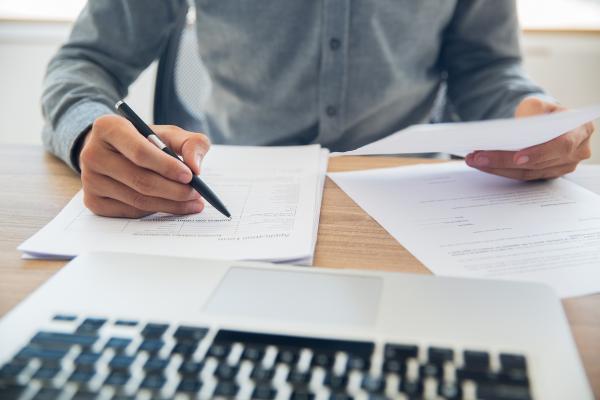 It's a private landlord's dream. The prospective tenant is presentable and polite at the viewing, loves the property, has a steady job and is more than happy to pay the rent and deposit you are asking for. The tenant has provided you with a list of references and is keen to move in. Perfect.
But there is also another possible tenant who is exactly the same. Presentable, can afford the rent and has references. You have two great tenants. It seems like a nice problem to have. But in reality it's a little bit of a nightmare. How do you choose between the two of them?
Finding tenants is so important for a private landlord. Get it wrong and you're letting yourself in for all sorts of problems. But find the right tenant and the rent will be paid on time, the property will be immaculately kept, and the tenancy will run on autopilot.
So even when you have two great tenants to choose from it's important to choose the right person.
What you shouldn't do
When you have two seemingly ideal tenants it may be tempting to play one off against the other. Dropping hints there are other parties you are considering and for a higher rent you are willing to forget them is not only unethical it's dangerous. You run the risk of alienating the tenant and possibly losing both.
But there are other fairer ways to decide between the two.
Fast track references
Both tenants have supplied what look like impeccable references. Instead of waiting to check those of your preferred tenant check both. Follow up quickly and ensure each tenant is as good as their references suggest.
Pay particular attention to references from previous landlords. Reports from other private landlords are one of the strongest signals you can receive about a perspective tenant. Make sure you follow up the references and do your best to speak to their previous landlords. You may discover one of your apparently perfect tenants has a history of disputes with landlords or non-payment of rent.
Checking other references will verify the tenants' claims regarding employment and income. Their credit report will reveal any red flags in their financial history. Are they reliable payers? Do they have CCJs or any adverse accounts which may reveal them to be a risk of defaulting on the rent?
Following up references will usually push one of the two tenants above the other. But if not your decision may have to come down to something more intangible.
Gut feeling
It may not be very scientific but choosing between two ideal tenants may come down to your gut feeling. Is there one person who made more of an impression on you? Did they just seem more trustworthy? Do you like one person more than the other?
It's not an ideal way to choose between two great tenants. But if nothing else splits them don't ignore the feeling in your gut. Your instinct can often be more reliable than any other measure.
As the most established online letting agents we'll help you find good tenants faster. Get started by listing your property with MakeUrMove now.