Why you should choose an online letting agent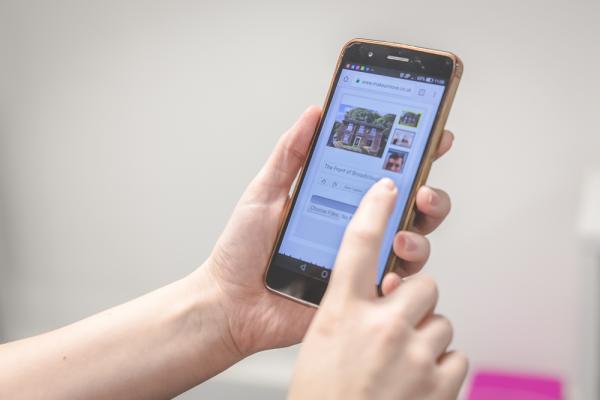 When you are a private landlord looking to let your property you have a choice of using a traditional high street agent or an online letting agent. Of course, you could always do everything yourself from advertising your property to finding a tenant to managing the tenancy and property. But let's assume you don't have the time, the experience, the knowledge or the inclination to take all that work on. You'll need a letting agent.
So high street or online? Which letting agent will be best for you?
Why you should choose an online letting agent
In a nutshell? Cost, convenience and service. In every department an online letting agent scores over a traditional high street agent.
A High street agent:
Keeps office hours.
Operates in a limited local market.
Charges higher fees to meet higher operating costs.
An online letting agent is a more cost-effective way to manage your rental property. Their lower overhead and business model enables them to pass on savings to landlords.
You benefit from lower prices, online management systems and nationwide advertising on the biggest property portals including Right Move, Zoopla and Prime Location. And an online letting agent is open for business 24/7/365. What's more, you can manage your property on your phone using an online admin centre.
And it works. With MakeUrMove it only takes an average of 12 days to let a property. No more void periods or scrambling around to find a tenant.
Online letting agents offer a wide range of services. For example at MakeUrMove we provide:
Full property management service including rent collection, maintenance management, compliance management and regular inspections.
Listing services including advertising your property, arranging viewings and tenant screening.
Collect and protect the tenant's security deposit.
Provide full tenancy management including check in, check out and inventory.
Manage all your legal compliance obligations including EPC testing, electrical safety certificates and gas safety certificates.
Tenancy documentation.
How does an online letting agent work?
It does pretty much what it says on the tin. You are able to list and manage your property online taking advantage of the agent's nationwide advertising and a large database of tenants looking for a let. The agent provides a range of services including rent collection, finding tenants and managing your property for you. And you do everything online.
No more having to call or fix an appointment with a high street agent. And no more having to find parking or take time out of your day for a meeting.
What are the benefits of using an online letting agent?
Let's look at the main advantages you would enjoy using an online letting agent rather than a high street agent.
Transparent pricing. The agent's website clearly displays all costs. No more trying to work out percentages and combing through the small print for extra charges. What you see is what you pay.
Lower costs. It's far more cost effective to use an online agent. Your costs are lower online than on the high street.
Large range of services. We listed some of the services MakeUrMove provide above. But with an online agent, you can choose which services you want to use. From simply listing your property to a hands-off full management service.
You're in complete control. You decide how hands-on or hands-off you want to be. And you can sign up for new services whenever you wish.
Manage your property business online. Log into your admin area to view the status of your listing, arrange viewings or select your preferred tenant. And you can do it all from your phone.
More than just a website. Online doesn't mean faceless. For example here at MakeUrMove, we have a full team of staff who know the private rental market inside out. And they're just an email or text away.
Why you can trust MakeUrMove - the original online letting agent
MakeUrMove are the original online letting agents. We have worked with over 25,000 private landlords since our formation in 2008. We have a first-class reputation and are members of Safe Agent, ARLA and RLA. We subscribe to The Property Ombudsman redress scheme and offer client money protection.
If you are a private landlord you can find tenants faster by listing your property with MakeUrMove.