5 deadly landlord pitfalls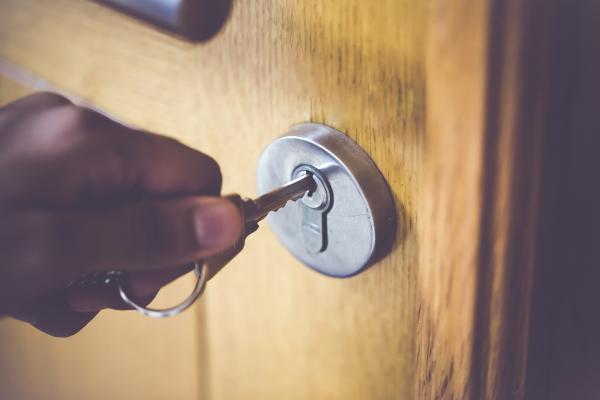 Being a landlord is not a hobby. It is definitely something to be taken seriously!
We've put together some of the commonest pitfalls that we see landlords falling into - so regard this blog as a bit like a safety net to ensure you don't fall into these same traps!
1. Not treating being a landlord as a business
It is clear from government intervention and changes to the tax regime in recent years, that politicians have the housing market high on their list of priorities and are looking to "professionalise" the private rented sector.

This takes the form of increasing legislation, red tape, landlord licensing, and other measures designed to try and improve standards for tenants in rented housing.

Local authorities have far-reaching powers to fine landlords who do not supply compliant and safe homes for tenants and can fine landlords up to £30K per offence.

Therefore, as a landlord, you have to treat your buy to lets as a business, as there is a severe regulatory risk, not to mention that you are dealing with your tenant's safety and well being.

In your mind, you might be a teacher, or a solicitor, or a vet or have a profession or occupation, but you are also a "service provider" and, as a landlord, you need to be sure that you comply with all legislation and regulation - of which there are currently over 160 statutes and laws.

Furthermore, you have to be aware of changes and make sure you are using the correct documents and procedures. This means investing time in understanding your responsibilities of being a landlord.

If you are unable to stay across all of this, then a lettings agent like ourselves can make sure that your tenancy is set up compliantly and that you adhere to all the necessary regulations.
2. Not having an inventory

Some landlords believe that an inventory is actually a more important document than a tenancy agreement!

The inventory sets out the condition of the property at the start of the tenancy. It is usually a mixture of words and photographs, although more and more people are using video inventories.

When the tenancy ends, the inventory can be used to check the final condition against the starting condition, and therefore prove if there has been any excessive wear and tear or damage that can be evidenced, and therefore deducted from the tenant's deposit.

If you do not have an inventory done, and the tenant damages your property, the onus is on you to prove the damage, not on the tenant to prove that they didn't damage the property or remove anything from it.

Not undertaking an inventory is a false economy and one that will surely come back to bite, so, for the sake of a small financial outlay, it's well worth having one done.

3. Not having the correct insurance or being under-insured

In these austere times, some landlords try and save money by cutting down on insurance.

Whilst the vast majority of landlords have invested in insurance (98%), most of these policies are only basic buildings insurance products which safeguard the physical structure of a freehold property.

Were landlords to experience problems with late or missed rental payments, these policies would offer little or no support; leaving them in a complex predicament.

Rental arrears are often considered to be one of the biggest problems faced by landlords and are something which specific rent guarantee insurance policies can protect against.

So to be safe, Landlords should consider Buildings insurance (for freehold houses), landlords insurance (for PI) and rent guarantee insurance.

If your property is a standard buy to let with tenants on one tenancy agreement, it will require a different type of insurance to a property that is being let as a House in Multiple Occupation.

Always be very clear to any insurer on the type of lettings activity that is taking place in your rental and also fill out the forms correctly.

There is a current case in the media - admittedly a homeowner - where a property burnt down and, because the owner had filled out the insurance forms incorrectly by saying there were 5 instead of 7 bedrooms, the insurance company refused to by out. This has left the homeowner having to find £460K to rebuild their home.

Correct insurance may also be part of the terms and conditions of your BTL mortgage if you have one, and some lenders request a copy of your landlord insurance on an annual basis, so make sure you have your rental property covered.

4. Not getting "consent to let" from a lender or freeholder

Many accidental landlords let our a property with a residential mortgage on it. It is imperative to contact the lender and get permission to let the property - known as "consent to let".

This may involve a small fee or a change in interest rate. If you do not do this and the lender finds out, you will have breached the T & C's of your mortgage and the lender can take action, such as calling in the loan.

Consent to let cannot be relied upon indefinitely. Most lenders will check with you every year, and after a certain period of time, may request that you redeem the residential loan by taking out a buy to let mortgage. They may have suitable BTL products which you can do directly with them, or you may prefer to speak to a specialist BTL mortgage broker who can find you a more competitive deal by searching the whole of the market.

BTL mortgages are typically 75% loan to value, so if your residential mortgages exceed this, you will need to put in a lump of cash to bring the LTV down.

Also, some leasehold properties have clauses in their leases that state you are not allowed to sub-let at all, or, if you do, you have to apply to get a "consent to let" and there will be a charge associated with this which the freeholder will make annually.

5. Not maintaining your property

It really is a mystery why some landlords do not believe in keeping their properties well maintained.

First of all, going back to No. 1, you have a legal obligation to do so!

Furthermore, it will also be in the terms and conditions of your mortgage agreement that you have to maintain the property, so if you don't, you will be breaching those terms and conditions.

Secondly, if the property's condition starts to deteriorate, then the tenant may leave, causing you a void, and you may struggle to find other tenants who want to rent it from you, meaning that the rent will probably have to be reduced. This is a downward spiral.

Thirdly, if your property goes downhill, the asset value of it may start to decrease. This means that your "investment" is not performing and may disappoint in the future, even being difficult to sell.

As money you spend on maintenance, repairs, and improvements is all tax deductible, you should not baulk at paying for them.

It is actually more efficient to do regular small upgrades and maintenance, rather than waiting until things have got really bad before undertaking remedial works.

For instance, if you have a leak appear in a property, the longer it is left, the more damage it will do, and the greater the cost of the repair.

If your property develops damp, mould, or condensation problems, this is dangerous to your tenant's health and must be dealt with as a matter of urgency. This may mean educating the tenant to open trickle vents and windows to air the house, or providing de-humidifiers, or such professional solutions as positive input ventilation systems & heat recovery units.

We advise all our landlords to budget for a small face-lift every 7 to 10 years, or sooner if necessary, to undertake re-decoration, replace worn and dirty carpets, and generally give the property a bit of a make-over to freshen it up.

Every property will also benefit from a very deep clean every few years, which can be undertaken between tenancies. This is especially important if the tenant has kept a pet at the property.

If the tenant does not report maintenance issues, you can ask the cleaner to make a note of anything that needs repairing, and then arrange to get the work done at the tenant's convenience or between tenancies.

A well maintained and presented rental property will not only attract tenants, but also command the market rent, and maintain the asset value, which is very important when bearing in mind that landlords may own a rental property for 20 years.

With our fully managed service at MakeUrMove, we ensure that you avoid all the pitfalls mentioned above and that your tenant has a safe and enjoyable experience of renting your property. Our service also ensures that your property, and therefore its asset value, is maintained, meaning that your voids will be less and your rental income maximised.

Pitfalls and cure are always more expensive in property than avoidance and prevention. We aim to ensure that our landlords using our fully managed service can have complete peace of mind that their property is in safe hands.


To reduce void periods and manage your rental properties online, simply list your property with MakeUrMove today.
Use the online HTML, CSS, JS tool collection to make websites like a piece of cake.