How to reference your tenant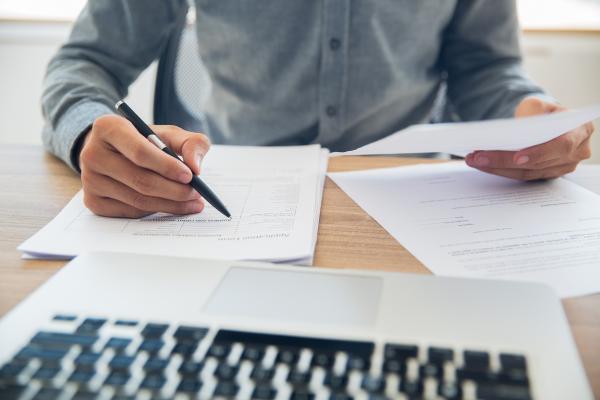 You've gone through the process of finding a tenant. The viewing was a success and the tenant seems a nice sort. You're eager to get the tenancy agreement signed and for the rent payments to start rolling in. That's only natural. But before handing over the keys don't forget to go through referencing.
Sometimes this does seem a waste of time. The tenant comes across as a decent person and says they can afford the rent. Why not save time and begin the tenancy straight away?
Unfortunately you can't always take people at face value. And sometimes while the tenant genuinely may feel they can afford the rent their finances may indicate otherwise.
As a private landlord you need to minimise the risk of finding a tenant who may default on the rent or cause damage to the property. Referencing is by no means infallible. But it does increase your chances of finding a tenant who will keep up with the rent.
How to reference your tenant
Carrying out referencing on your tenant can be a bit of a chore. But as we've seen it's important you do so. The point of referencing is to establish your tenant's identity, credit worthiness and character. To do this you should:
Ask for photo ID. This should be a passport or full driving licence.
Proof of address. Tenancy documents or utility bills for example.
Proof of income. Wage slips or bank statements.
Employer's reference. This should be a written statement but do follow up with a phone call. You need to establish the tenant is in permanent employment.
Landlord's reference. Probably the most important reference of all. Hearing what a previous landlord has to say about your tenant is priceless. The previous landlord will be able to tell you if the tenant paid the rent on time and whether they caused any damage. A reluctance to provide a landlord's reference should raise red flags.
Credit check. This will indicate whether the tenant has a history of not paying their bills. It can also confirm the identity checks you have already made.
Finally don't forget the right to rent check. It doesn't matter how glowing your tenant's references are if they don't have the right to rent in the UK. Don't be caught out. And remember to ensure you put follow up procedures in place should a tenant's visa be due to expire during the tenancy.
I really don't want to go through the referencing process
That's understandable. The whole process takes time and does involve some expense. But you can ask your letting agent to do the referencing for you. This is faster, cheaper and more convenient than doing it yourself. An experienced professional will carry out the referencing. This gives you the added peace of mind of being able to trust the results. MakeUrMove include tenant referencing as part of our Tenant Find service.
Going beyond referencing
Without suggesting you may have ever gone into full on stalker mode have you ever checked out a tenant's social media profile? Just had a quick check to make sure there are no photos of the tenant boasting about reducing a house to rubble or a copy of their latest police mug shot?
Most private landlords will probably have done this. It seems a wise thing to do. And if the tenant has chosen to put their lives into the public domain you have a right to look at it. This is a reasonable assumption. Unfortunately it's not as simple as that.
It's possible that looking at a tenant's profile as part of your decision making process may be against new data protection laws. Especially when you have credit checks and referencing to obtain the information you need. It's all about the tenant's expectation of privacy. And if you use social media as a reason to turn down a tenant you could be contravening data protection laws. It may be wise to rely on the referencing process rather than scrolling through Facebook.
Private landlords can find tenants fast by listing their property with MakeUrMove the original online letting agency.