Where are the best places in the UK to invest in student property in 2019?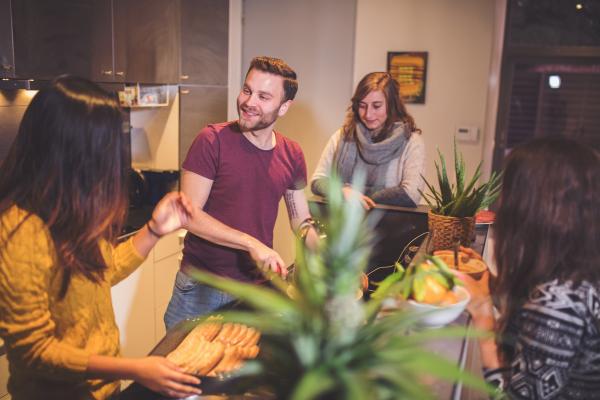 If you're a private landlord you are probably wondering how best to maximise the returns on your rental property or properties. The UK's student towns and cities have long provided an opportunity for landlords and investors, both in terms of those who want to operate as student landlords and for those who want to provide rental accommodation for those students who stay on after their studies are completed.
Of course, the UK's students towns and cities are established and finding a suitable student-friendly property and later finding students as tenants is a competitive process.
However, despite the competition, student landlords can still do well by focusing their efforts on this market. Finding the right property, understanding the student market's requirements and finding the right agent - or online letting agent (such as MakeUrMove) - is going to take you a long way.
In the next couple of months, students are going to start looking for property to stay in for their 2019/2020 academic year. So, now if the time to invest in student property to rent out from September 2019.
Choosing the right area to invest in student property
Right now, the North of England is probably one of the best places in the UK to invest. The South of England has some of the UK's most prestigious universities, which attract students with high academic attainment, many of whom have come from a more affluent background, and can afford higher costs, however, property is much more expensive and this can eat into a student landlords profits.
The North has a number of highly acclaimed universities, it has also developed university towns and cities which have huge student populations. Towns such as Manchester, Liverpool, Nottingham, Newcastle and Preston all have large university offerings and populations of students who are regularly looking for new student rental property.
The great news is many of these towns and cities also offer a very affordable property for prospective landlords looking to invest in student accommodation, meaning you could achieve some very favourable rental yields.
Example of towns by rental yields:
Rank

Postcode

Postcode Town

Properties for Rent

Average Monthly Rental Value

Properties for Sale

Average Asking Price

Yield

1

L7

Liverpool

276

£1,162

64

£118,225

11.79%

2

L6

Liverpool

287

£1,046

131

£108,940

11.52%

3

TS1

Middlesbrough

234

£595

102

£65,238

10.94%

4

EH8

Edinburgh

52

£1,962

33

£221,640

10.62%

5

M14

Manchester

787

£1,636

72

£194,733

10.08%

6

NE6

Newcastle upon Tyne

883

£883

237

£111,767

9.48%

7

L1

Liverpool

217

£953

411

£122,152

9.36%

8

PR1

Preston

675

£903

586

£125,341

8.65%

9

M19

Manchester

75

£1,331

67

£185,645

8.60%

10

FY8

Blackpool

80

£1,490

252

£209,556

8.53%

Source: TotallyMoney June 2018
Tips for student landlords:
3 Beds or more: Students tend to rent in groups of 3 - 5, so make sure you find a property with at least 3 bedrooms.
Within walking distance: Students want to live somewhere that's within an easy walking distance of their university. And they need to be able to walk or get on a bike, so make sure the campus is no more than 20 - 30 minutes walk to campus. The closer, the better.
Always get a guarantor: this is the first time landlords are going to live on their own and they may find it tough. Getting a guarantor, generally from a parent, will put your mind at ease and provide your tenant with support should they require it.
Joint tenancy vs individual tenancy: most student landlords prefer to use joint tenancies as this ensures their income is guaranteed should one student drop out. On the other hand, students may find it more difficult to fill a room than you as a landlord could, so you may prefer to offer some flexibility.
Advertise student property early - if you want to make sure you find good student tenants then you will want to start advertising your property around October / November the year before your prospective students are due to move in.
To find good students tenants faster simply add your student property to MakeUrMove and we'll list it through our website and all the major property portals and you can manage the entire process through the landlord dashboard area.