Why you need a reputable letting agent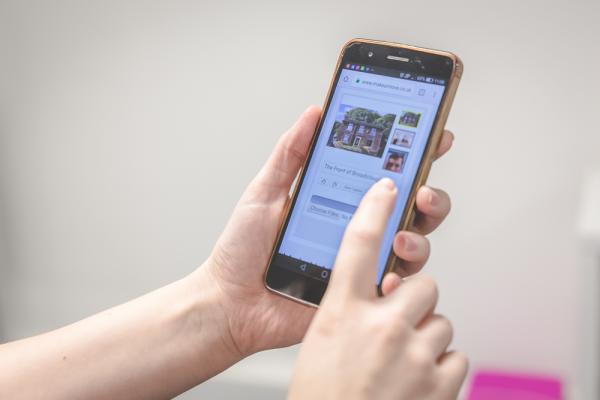 Buying property isn't cheap and as a private landlord, you need to make the best possible return on your investment. One essential component of this is to choose the right letting agent. You need an agent to market your property effectively and provide all the extra services you need to help ensure your landlord business succeeds.
Of course, the basic reason you need a letting agent is to find a tenant. A reputable letting agent will find you a good tenant fast. And that's important. No private landlord needs void periods. They stop cash flow and for those private landlords working on fine margins they can cause issues with paying the buy to let mortgage. It's essential then to find a tenant quickly.
MakeUrMove take an average of 12 days to find a tenant. With a reputable letting, agent void periods will be a thing of the past.
How a reputable letting agent finds tenants
It isn't just the speed in finding tenants which separate good from bad letting agents. It's the quality of those tenants. A problem tenant can cause a private landlord a lot of problems. Non-payment of rent, damage and anti-social behaviour. Not to mention legal costs, inconvenience and stress. It can all add up to a huge financial and emotional black hole.
It's in the private landlord's best interests to find a tenant who is a cut above the rest. One who will pay the rent and look after the property. This is where a reputable letting agent comes into their own.
A rogue letting agent's main concern is to get a tenant into the property as quickly as they can. To this end, they will advertise the property on sites like Gumtree. Tenants who use listing sites like Gumtree are often looking to circumvent credit checks and referencing. The agent will happily take the first tenant who can come up with a deposit and pay their fees.
Compare this with how a reputable letting agent like MakeUrMove finds a tenant. First of all, they will market your property on the best and most popular property websites. These will include Rightmove, Zoopla and Prime Location.
But a reputable letting agent will also maintain their own database of tenants. They will market your property directly to tenants who are looking for a similar home in your area. This is why MakeUrMove typically finds a tenant within two weeks of listing a property.
MakeUrMove will also screen all potential tenants and arrange viewings. We can also carry out referencing and can even negotiate with the tenant on your behalf. We do everything to ensure we find the ideal tenant for you. Of course, there can't be any guarantees. The seemingly perfect tenant could still cause issues. But you vastly reduce the odds on this by using a reputable letting agent.
How do you know a letting agent is 'reputable?'
Every letting agent can claim to be reputable. So how do you know who to trust? You have to make a judgement call. And in the end, it comes down to credentials and track record.
MakeUrMove have established an enviable reputation. The original online letting agents our website launched in 2008. Since then we have worked with over 25,000 private landlords, dealt with tens of thousands of properties and handled more than 210,000 tenants. We are approachable, efficient and reliable. Which is why so many private landlords trust us with their properties. And we're always here to help our landlords and tenants.
For added peace of mind, we are members of the most trusted property organisations. These include The Property Ombudsman, Safe Agent, Association of Residential Letting Agents and the Residential Landlords Association. You might also want to check out our Trustpilot rankings.
Reputable letting agents go the extra mile
A reputable letting agent isn't there just to market your property. They provide so much extra value. Agents like MakeUrMove provide many more services than advertising your rental and finding a tenant. They can manage your property for you. This allows you to remain in the background. Something many private landlords prefer.
The MakeUrMove property management service includes collecting the rent and carrying out regular inspections along with maintenance and compliance management. We even provide a 24/7 emergency contact line for your tenant.
But all reputable letting agents will also provide other essential services. For example, at MakeUrMove we can arrange your electrical and gas safety certificates. We can also help you with your EPC certificate. We'll also draw up your tenancy agreement for you and check your tenant in and out of the property as well as compiling your inventory.
Find tenants fast by listing your property with MakeUrMove the original online letting agency.