The Dentist's Guide to Property Investing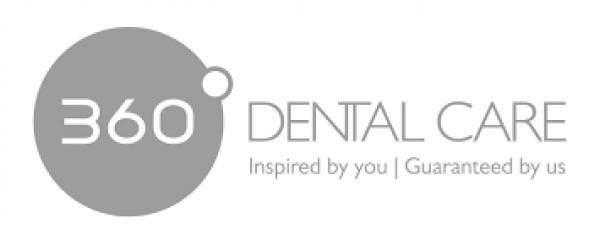 Many dentists consider property investment and if increasing your financial stability, improving your pension options or just doing something more in your spare time sounds interesting, then property investing is the one for you.
The main reason that people choose to go into this part of business is the impact it has on capital growth. The saying that property doubles every 10 years may be pushing it, but it is no lie that properties do grow significantly over years. And, if that's not enough – everybody needs somewhere to live; whether they are buying it or renting it, you're acquiring an in-demand asset. Luckily for you, Dental 360 has teamed up with us to give you and other dentists advice about what is a must-know when it comes to property investments.
Dentist's Unfair Advantage
When dealing with properties, you are more than likely going to have to spend some time focusing on it, which is where being a dentist comes in handy. Working as a dentist often means that you have flexible working hours, so this will allow you to take a couple hours to focus on your own investments. This comes to be especially helpful if you decide that you want to self-manage your own properties and choosing your own hours will permit you to put enough time and energy into focusing on your property portfolio.
More often than not, being a dentist also means that you are either self-employed or partners in a bigger practice which can be beneficial when it comes to this business. While you're obviously practicing dentistry, you are also basically managing a business – or at least parts of it – in terms of monitoring financial performance, promoting business areas and hiring people; which are all good skills to have to ensure your investment goes well. Being around customers and other businesses helps you communicate more effectively and is more than necessary when it comes to letting properties to tenants.
So, how do you source a property?
To start your investment, you will have to begin by finding properties. Personally, we suggest using an online letting agency such as ourselves which will undeniably make your job a thousand times easier. Essentially, you won't have to spend hours on end going through agency listings. Not all property investors have the experience in property investing so you don't have to either – especially if this is your first time.
Using a letting agent means you won't need to have lots of contacts, have experience or have knowledge of the industry; while it may be helpful in the long run, a letting agent will be able to guide you until you start to understand it. They will be able to provide you with a range of investment opportunities right from the beginning because they ultimately know what they are doing. As well saving you time, it also will allow you to move at a faster rate in the property investing business.
When looking for a property, however, there are certain areas which are better to invest in than others. According to The Property Hub, Manchester City has become the "London of the North" making it a fairly big hotspot to invest in properties. Where you invest is important in terms of future financial performance, so make sure you do your research about areas before any big decision.
Next: getting a mortgage…
If you're looking to invest in property, you're also looking to borrow money (more often than not) – in other words: getting a mortgage. Applying for a mortgage will allow you to expand your property portfolio faster. But before being approved for a mortgage, you will inevitably have to put a down payment secure a loan – usually around 20%. However, if you're able to put down more, you may be able to qualify for a better interest rate which ultimately will be more beneficial in the long term. When looking at mortgage options, the lenders will look at various figures and if this isn't your first time investing, then they will look at previous figures from these properties before deciding on whether to give you a loan. This is also where being a dentist has it's advantages, it's a high paying career which will make the mortgage process a lot easier.
Providing you've been approved for a loan and have obtained one or more properties, you will have to start letting the property out to make some money of it. Promoting your property will be your first step to find tenants, but it doesn't necessarily have to be difficult. Using an online agent, you can advertise rental property on letting agency sites, such as Rightmove and Zoopla.
Self-Managing VS Fully Managing
When it comes to property investing, you can decide yourself whether you want to self-manage your property or hire a letting agency to full manage it for you. Not all investors feel like being a full-time landlord as well as property management takes up time. So, not knowing which way to go is completely understandable.
Self-managing your own property has many benefits; the main one basically being that you get to do things your own way. More and more landlords have recently decided to handle their own investments despite it taking up a fair amount of your time. It's fundamentally running your own business; you find and meet prospective tenants yourself, you draw up your own contracts and you essentially decide what you want. While you will need to commit a little more time and effort to understand the industry, it's definitely realistic and doable.
However, this isn't always everyone's cup of tea; hence the reason why many landlords use letting agencies to fully manage their properties. Using an agency means that they will take about 90% of the responsibility – they take care of the tenants, as well as property issues and will inform you of anything different. Private landlords sometimes face issues regarding tenants or within the property; an agency will be the person in front of any of decisions.
So, there we have it – the complete dentist guide to property investing. Clearly, owning properties has many advantages and can be easily doable on the side of your career. Even better, there is almost a guarantee of making money from it – everyone needs to live somewhere, right?