How to improve your property's EPC rating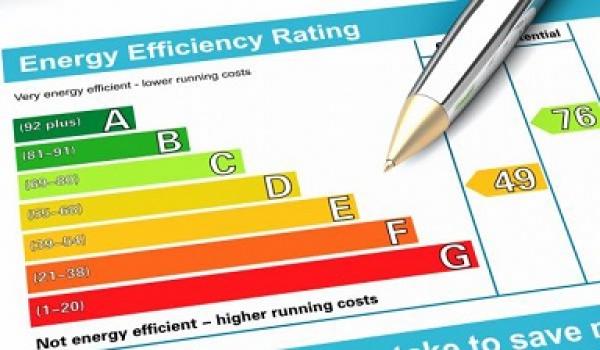 As a private landlord, your property must have an Energy Performance Certificate (EPC). The EPC measures energy efficiency. Ratings run from A (the highest) to G (the lowest). A numerical value is also attached to the grade. This will be between 0-100. The higher the number the more efficient the property and the lower the fuel bills.
Why you need an EPC
You simply can't function as a private landlord without an Energy Performance Certificate. You must have this before you can market your property. Since April 2018 the minimum rating for rental properties is 'E'.
If your property doesn't achieve this minimum rating improvements must be carried out and a new rating calculated before the property can be put up for rent. You could also face a penalty of up to £4,000 for not meeting the minimum standards.
As well as avoiding a hit to the bank account there are other reasons for improving the EPC of your property. As we mentioned above the higher the rating the lower the fuel bills. And that's a big attraction for tenants. When you list your property with your online letting agent a good EPC rating will help you find a tenant.
So, it pays to make sure your rental is as energy efficient as possible. And there are some steps you can take to ensure this is the case.
Easy ways to improve your property's EPC rating
Fit insulation
Insulation is a quick win for the private landlord. And it can make a huge difference. Most properties built in the last 100 years or so are likely to have cavity walls. This makes installing or renewing insulation between the walls a quick process. Cavity wall insulation is a very cost-effective way of making a property more energy efficient.
But don't forget heat rises. Insulating the roof is essential. Good quality loft insulation is very effective. It's also easy to install and a specialist company will complete the job quickly and with the minimum of fuss.
Double glaze the windows
Poorly fitted or maintained windows let huge amounts of heat escape. Replacing existing windows with double glazed ones will rapidly improve the energy efficiency rating. This will also, of course, reduce energy bills. But double glazing will also cut down on droughts and condensation.
Double glazing will also improve the appearance of the property. Increasing kerb appeal will help attract good tenants.
If double glazing all the windows is beyond your budget consider secondary glazing. This much cheaper option isn't as effective as double glazing but will help reduce energy loss.
Replace or upgrade the boiler
An inefficient boiler can cause issues. Replacing the boiler with a new energy efficient model will go a long way to improving the EPC rating of your property. New boilers aren't cheap of course but one could turn out to be a worthwhile long-term investment.
Don't forget the small things
Make sure you check all internal and exterior doors. Check for draughts and seal them. Don't forget the letterbox. Put a draught excluder on it. Using energy efficient light bulbs is another small but helpful improvement you can make. While these minor improvements won't impact on the EPC they will help improve the overall efficiency of the property.
How MakeUrMove can help with your EPC
As part of our legal and compliance services to private landlords, MakeUrMove can provide an accredited energy assessor to carry out your EPC. This saves you the time and trouble of arranging the assessment yourself. The independent assessor will visit and rate your property. Results will be uploaded to the national EPC database. Once awarded your EPC is valid for ten years. Don't forget you must provide a copy of the EPC to your tenant.
Find tenants fast by listing your property with MakeUrMove the original online letting agency.