How to prevent rent arrears when tenants are on housing benefits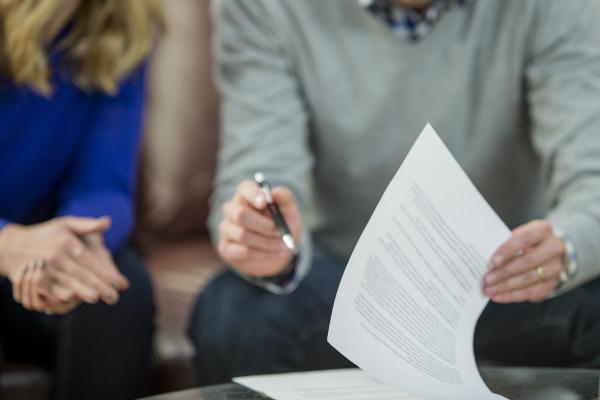 Many private landlords won't let their properties to tenants on benefits. They believe it's too big a risk. That the tenants won't be able to keep up with their rent. But there are other reasons too why many landlords are reluctant to let to tenants claiming housing benefits.
The biggest reason is the welfare system itself. It's always been a mystery but the rollout of universal credit makes it even more of a minefield for private landlords. The difficulties the government are facing in introducing universal credit makes the situation even more complicated. It's no wonder many private landlords want to stay as far away from the benefits system as possible.
It's the system itself which puts other obstacles in the way. Trying to navigate through the morass of impenetrable red tape would try the patience of a saint. The convoluted process means payments are often delayed leaving the tenant in arrears and the landlord out of pocket.
This also begets another issue. Claimants receive payments in arrears. Landlords, of course, want their rent in advance. There could also be problems with affordability. Aside from the rent, the tenant needs to find a sizable deposit. Something they could struggle with if they're on benefits.
Finally, landlords may simply have no choice. The terms of some buy to let mortgages prevent landlords from letting to tenants on benefits. The same is true of some insurance policies. Other policies will charge higher premiums if the landlord will be taking on benefits tenants.
However, despite the above and the reservations of their peers, plenty of landlords do welcome tenants on benefits. Others may find tenants have to claim benefits once the tenancy has started. They may have lost their job or seen their hours cut. Remember not everyone claiming benefits is unemployed. They may be on a low income for example.
So, when you have a tenant on benefits how do you prevent them from going into arrears?
Preventing arrears
First of all you may be worrying about nothing. Just because a tenant is claiming benefits doesn't mean they are not going to pay the rent. Many landlords who choose to rent to these tenants build large successful businesses. Don't assume benefits automatically mean arrears. It doesn't.
That said there are steps you can take to reduce the risk of a tenant going into arrears.
Carefully vet prospective tenants
Those private landlords who do accept benefit claimants will have no shortage of prospective tenants. The reluctance of other landlords to consider anyone on benefits creates a high demand for properties.
This means you'll have multiple tenants to choose from. Dig deep and make sure you check all references. Make sure you obtain references from all previous landlords in the last five years. This will give you a great indication of what type of tenant they will be.
Of course, you should also be rigorous in your financial checks. Even though the tenant is receiving benefits you still need to know their finances are in good shape and they haven't had any recent CCJs.
Help your tenant as much as you can
While we wouldn't suggest you should become a benefits councillor you can help your tenant with the forms they need to complete. You may have more experience of the benefits system than they do. And you may be able to speed up the process. This helps you in the long run.
Explain the benefits of having housing benefits paid directly to you
One of the biggest grievances for landlords is that housing benefit is paid directly to the tenant. The tenant then pays the landlord.
But problems can arise if the tenant is experiencing financial problems. It can be tempting for the tenant to use housing benefits for other expenses. However, some local councils will pay the benefit directly to you if the tenant asks them to. Explain the advantages of this to your tenant:
They don't have to worry about making a payment if it's done for them.
It'll be easier for them to budget.
They won't have the stress of worrying if they will be able to afford the rent.
Make sure you're insured
Ensure your landlord's insurance includes rent protection. As we mentioned earlier you'll probably have to pay higher premiums but the peace of mind rent protection affords is invaluable.
Private landlords can find tenants fast by listing their property with MakeUrMove the original online letting agency.