How to let your property fast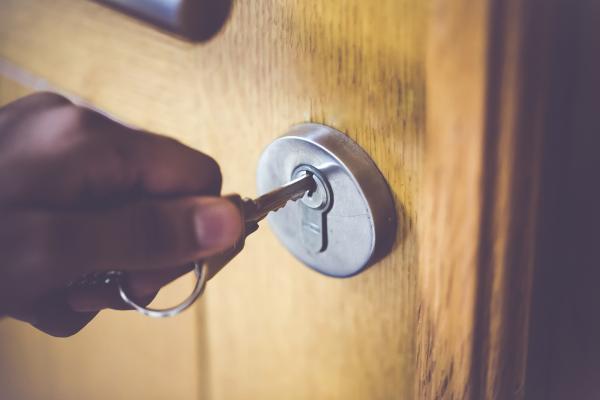 There's nothing worse to a private landlord than an empty property. Void periods hurt you financially. After all there's no rent coming in and you still have your expenses to pay. But the only way to reduce void periods is to let your property as quickly as possible.
It's tempting to think a property will let itself. The private rental market is so strong it's easy to think all you need do is stick a 'to let' sign in the window. But just because it's a vibrant market doesn't mean you'll automatically have a queue of would be tenants.
There's a lot of competition out there. Your property needs to stand out. It must be attractive to prospective tenants.
The good news is there are some easy steps you can take to make sure your rental doesn't stand empty. Here's our top seven tips on how to let your property - fast.
Find a reputable letting agent
A good letting agent will help you in so many ways. They'll market your property, find a tenant and can even manage your rental for you. But make sure you choose a letting agent who has an established reputation and is a member of accredited trade organisations. It'll pay off. For example, properties listed with MakeUrMove take an average of just 12 days to let.
Market your property
Get ahead of those landlords who still rely on ineffective local advertising. You need your rental to be in front of as many hungry tenants as possible. You need to advertise on the biggest online property portals. These include Zoopla, Rightmove and Prime Location.
These websites get hundreds of thousands of searches every day. Tenants in your area use these websites. Which is why your property needs to be on there. But there's a snag.
None of the biggest websites allow private landlords to advertise on them. They only accept listings from approved letting agents. Another reason why it's so important you choose a reputable letting agent.
Include a floorplan
Tenants love to see floorplans. But many private landlords don't realise their benefits. One of the most important questions for a tenant is 'will the property be big enough." A 2D floorplan answers the question and provides so much more information than you can provide in a written description.
Set a realistic rent
Setting the rent is one of the most important decisions any landlord will make. The rent must be high enough to cover your expenses and make a profit. But not too high that you price yourself out of the market. Neither must it be too low. If it is you could be digging yourself into a financial hole.
You must study the local market. Make sure you know what other landlords are charging but make sure you're comparing like for like. However, don't be afraid to charge a higher rent when your property deserves it. Read this article for tips on how to set the ideal rent for your property.
Make sure the property is ready to be let
This may seem an obvious statement to make but the condition of the property can determine whether you attract a tenant quickly or not. If you're between tenancies or preparing for your first tenant condition is everything. Make sure you've done a deep clean, that all appliances are in good order and the outside of the property is in tip top condition. Paint where necessary. And check all floor coverings are in good condition.
Even in areas where demand is high an under-prepared property can make it difficult to attract tenants.
Make sure your compliances are in order
Every private landlord has legal obligations. Not having these in place can cause serious delays. You must make sure your legal compliances are valid. Your Energy performance Certificate must be up to date and your Gas Safety Certificate must be too.
By the same token prepare your tenancy agreement in advance. Make sure you've covered all the bases. A good tenancy agreement should spell out the responsibilities of the tenant and yourself. It should also be very clear on the consequences of breaking the agreement. Preparing the tenancy documents in advance can save valuable time.
Bond with your tenant
Keeping a long-term tenant is the best way to let your property. Once the fixed term ends simply have them sign a new contract and off you go. No void period and no interruption in the flow of rent.
Having a good relationship with your tenant is a great way to encourage them to stay. That means always responding to their concerns, ensuring you meet your obligations and going the extra mile to keep them happy. You can learn more about how to encourage long-term tenants here.
Private landlords can find tenants fast by listing their property with MakeUrMove the original online letting agency.