How your letting agent can help with viewings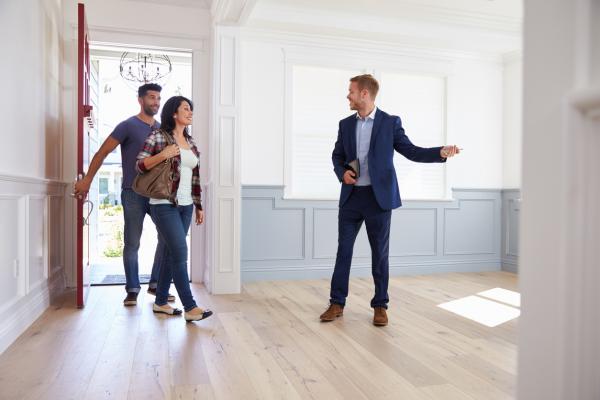 Viewings are an essential part of any private landlord's business. After all the viewing is the platform from which you can 'sell' your rental to prospective tenants. But there is a problem with viewings which every landlord will be aware of. They can be a pain. Or at least the time they take to conduct and arrange can be. Not to mention the initial screening process.
It's for these reasons many private landlords' turn to their letting agent for help. But what can your letting agent do for you?
Save time
When you let your property the most time-consuming part of the process is arranging and conducting the viewings. If you're based someway from your property you can spend an awful lot of time travelling back and forth for viewings. This of course costs you money as well as time.
But by outsourcing your viewings to your letting agent you'll save that time. Your letting agent will allocate a local professional to conduct your viewings for you.
Dealing with current tenants
There is a major issue with scheduling viewings. You have to consider your current tenant. This isn't always easy. It can take a long time and a lot of chasing to arrange a timetable to suit your viewers and current tenant. Again, this takes so much time. And no little energy.
But your letting agent is able to do this for you. They have the resources including the time and specialist staff to arrange a schedule which suits all parties. So, the viewings won't inconvenience your current tenant. While at the same time your agent will arrange a time slot suitable for the prospective tenant.
Screening
One of the headaches you face as a private landlord is filtering out the unsuitable or even undesirable tenants. You need to do this or you may have an unfeasible number of viewings. Many of whom may be completely unsuitable as a tenant. But, again, this screening process can be time consuming.
But your letting agent has plenty of experience in filtering and screening tenants. They have the staff available to field all the enquiries and the expertise to schedule viewings for tenants who go through the screening process.
Who conducts the viewings?
A viewing is an opportunity to sell your rental. But an experienced person must conduct the viewing. They must know how to communicate the great points about your property. Your letting agent can provide this expertise.
MakeUrMove offer a viewings package. We not only schedule your viewings but will also provide a local viewing agent to conduct all the viewings for you. The agent will have extensive local knowledge so can answer any questions your tenant may have about the property and the area.
Convenience
At the end of the day the biggest benefit of using a letting agent such as MakeUrMove to conduct your viewings for you is one of convenience. The agent will take away the hassle of showing tenants around your property. They'll save you time, money and stress.
You can learn more about the MakeUrMove viewing package here. MakeUrMove are the original online letting agent.