How should you deal with a disputed deposit?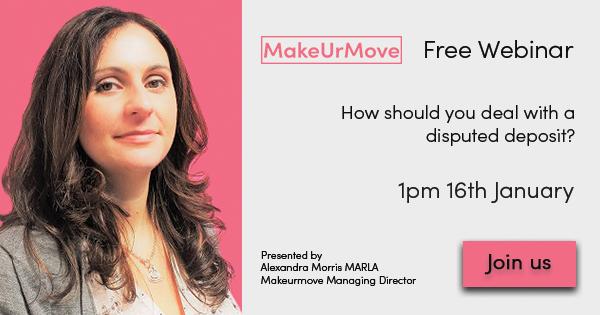 The tenancy has come to an end and you have determined that there are some costs to recover from the tenants deposit. Unfortunately your tenant does not agree with you...how do you deal with this?
A popular topic in the world of letting, landlords and tenants alike can find the process of disputes when it comes to the deposit very stressful. Some of the more common problems encountered relate tothe administration of the tenancy set up and also evidence/record keeping. We will talk you through the best ways of handling this starting with your preparation.
Topic discussions;
Notifying your tenant of a retention
Dealing with a dispute with different schemes
Evidence and submission
Arbitration & after
Questions raised during the webinar will be addressed in a Q&A session at the end.
Register here