Tenant fee ban due to be implemented on June 1st 2019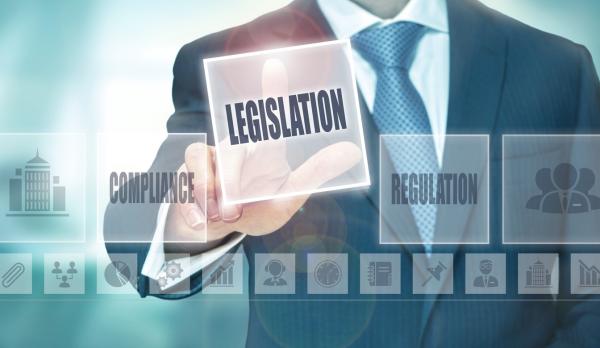 The Government have announced that the Tenant Fees Bill will come into force on June 1st 2019. This piece of legislation will place a ban on letting agents and private landlords charging fees to tenants in order to set up a new tenancy or renew an existing tenancy.
The Tenant Fees Bill has had quite a journey since it's first appearance back in Autumn 2016. The Third Reading in the House of Lords took place on 15th January and Lord Bourne of Aberystwyth confirmed the intention for provisions to come into force on June 1st 2019. For some this is a bit of a shock and for others this is as anticipated. The Bill is likely to receive Royal Assent in the coming weeks and the date finally provides the certainty that agents particularly have been looking for
What does it mean?
The ban would apply to tenancies signed after 1st June 2019, there must be no fees charged to tenants for tenancies starting after this date. It would be wise to remove these now if you apply them at all, at the very least need to make sure you have not charged fees in relation to applications for tenancies to begin after the 1st June and check your paperwork to remove reference to fees.
We are pending guidance on permitted fees for damages however it was noted that this would not create any loophole to charge default fees. Lord Bourne went on to state that case law provided for damages to return the innocent party to the original position. This would mean that damages can only ever cover actual costs.
It is not yet clear how the Bill will apply to existing tenancies, some of which will include fees for renewals or check outs. As a progressive measure it is likely that future fees cannot be charged whereas historic fees will not be covered. ARLA Propertymark issued an update to it's members advising that they prepare for this and be ready no later than April 2019.
How does it affect private landlords?
The Bill applies to private landlords and agents. If you charge fees now you will not be able to from 1st June 2019 on new tenancies. Private landlords will need to review their processes and costs and consider the loss if they absorbed these costs, shop around and look at services which may alleviate the burden of costs and or time spent. Another measure may be to look at increasing rent, remember this needs to be a consistent increase for the duration and you are not permitted to front load your fees into the first months rent.
If you use an agent then find out what they charge now and consider how they will replace that revenue, enquire about whether they are planning to reduce service or increase costs to you.
If you use MakeUrMove, don't worry! We have already removed all tenant fees from our platform without passing on costs to you. Our new service includes all the basics of what you need to be a Good Landlord. For just £12 a month our subscription service includes;
Advertising with Rightmove & Zoopla whenever you need it
Comprehensive reference checks on tenants
Tenancy documentation
Deposit collection and protection
Rent collection
Legal eviction assistance cover
Licensing checking
Fully supported by our team of professional and qualified agents holding professional membership with ARLA Propertymark, The Property Ombudsman and Safe Agent including Client Money Protection.
A minimum term of 12 months applies to subscriptions and you can add additional benefits such as full rent protection, annual safety check subscription and even guaranteed rent. Full details available here or call us on 0333 8000 210 to speak to a member of the team.
What do tenants need to know?
A lot of effort has gone into publicising the proposed ban over the past 12 months particularly. There will still need to be an education to tenants around how they can enforce this and support groups like Citizens Advice and Shelter will help.
Put simply tenants need to be aware that from 1st June they cannot legally be asked to pay a fee in association with granting or renewing a tenancy, this includes application fees and fees requested from third parties such as reference companies. Tenants will have the right to query this with any agent or private landlord and should they pay a fee they can take action to recover the fees with the assistance of Local Trading Standards.
Holding deposits are permitted at a cap of one week rent and can be held for a maximum of 15 days. The holding deposit can then be used towards the full deposit which is set to be capped at 5 weeks rent. Expect to have the holding deposit returned in full where the tenancy does not go ahead within 7 days of the deadline or if the landlord backs out. Full repayment is not required where tenants back out, fail a right to rent check or provide false/misleading information.
Where can I get more information?
Subscribe to our newsletter and we will update you when any updates are made. You can also visit our You Tube channel and watch a reply of the webinar on the Tenant Fee Ban.
Have a question? You can contact us here.