Everything you need to know about rental increases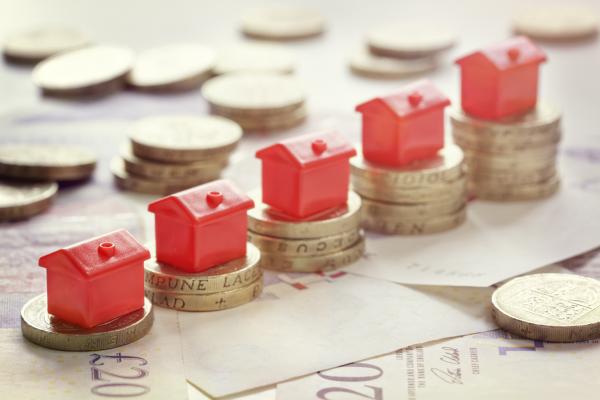 A recent study revealed that rent rises are set to overtake house price growth in the next five years, with tenants facing a 15.9% increase in rents, in comparison to 4.5% growth in house prices.
Although these estimates are for London, that's not to say we won't see a similar pattern across the rest of the UK.
So what is causing rental rises to outstrip house price growth?
Brexit uncertainty
There's currently a lot of uncertainty surrounding Brexit. However, whatever the end result is, it will have a huge impact on the entire housing market.
One reason why we may see a reduction in house price growth, and greater demand for rental properties, is due to a lack of confidence in the market. In a time of uncertainty, people are less likely to invest their money into buying a new property. Instead, they may opt for a more temporary or lower-risk option such as renting. But with more demand for rental properties, some areas may see an overall increase in rental prices.
Loss of mortgage interest tax relief
In May 2017, changes were brought in affecting and reducing the amount of mortgage interest tax relief landlords receive.
For this financial year (2018/19) landlords get 50% tax relief, but from April, this will be reduced to 25%, and from April 2020, reduced again to the basic rate of income tax, 20%.
Although the costs are being phased in over four years, the reduction in the amount of mortgage interest tax relief has brought an extra financial pressure for landlords. The impact is that some landlords have seen the profitability of their rental properties affected, and have had to directly increase the rent they charge tenants in order to recuperate their costs.
Stamp duty changes
Another regulatory change which has impacted landlords is the changes in stamp duty.
In 2016, the government introduced an additional rate of 3% for landlords who purchase buy-to-let property.
Similarly, this sees a landlord's profitability reduced, and our research from last year indicated that a massive 40 percent of landlords may have to increase rents to cover their costs.
Why renting is becoming more popular
There are various reasons why renting is becoming more popular in comparison to owning a home - and it's not just because people cannot afford to buy.
We conducted research last year and found that three million tenants across the UK choose to rent due to the flexibility it offers in terms of specific location and moving at short note.
Similarly, with a rental property, there's less cost-associated worries for the tenants, with landlords responsible for the maintenance and overall upkeep of the property.
Lastly, renting allows the opportunity of finding a better quality and more convenient home as there is more disposable income available than someone would have as a homeowner.
If you're a landlord who is concerned with facing extra costs with your rental property, why not check out our Good Landlord subscription, which can help mitigate costs and has everything a landlord needs for £12 a month.