How To Tell Your Renters When You Want To Sell The Property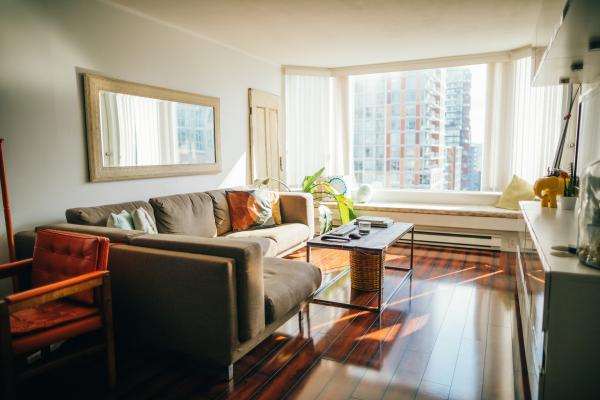 When you want to sell your rental property you have two choices. You either sell with the tenant in situ or wait until the property is empty. In many cases, it's much easier to sell when there's no tenant but sometimes you have no choice. You may need a quick sale for example. Or the tenant is on a long lease. But there are also some very good reasons why you should sell with your tenant in place. We'll explore these later.
However, there are challenges involved when selling any rental. In this article, we'll provide some tips for landlords looking to sell their property and how to break the news to their renters.
Breaking the news to your renter
Whatever you do make sure you inform your tenant before putting your property up for sale. If they come home to find a for sale sign in the garden, they're going to be more than slightly miffed. Not only is it good manners to tell your tenant your plans it can make the sale much smoother. A disgruntled tenant can make viewings very awkward. We'll return to this later but the point is to make sure you inform your tenant before putting the property on the market.
Break the news in person whenever possible. A phone call is second best but please don't consider an email or worse a text message.
When you do speak to them reassure your tenant that the sale doesn't mean they will lose their home. Reassure them their lease will continue. The tenancy agreement still applies and the new buyer is likely to be another landlord so nothing will change.
Above all be diplomatic. You can even offer them the chance to buy the property themselves. The likelihood is they won't be in a position too or may not want to. But they'll appreciate you asking.
Advantages of selling an occupied property
Although it doesn't always work out this way selling a property with a tenant in place can often bring in a higher price than the market value.
The property will be more attractive as the new owner will have a rental income from the get-go. They also avoid the hassle, time and expense of having to find a tenant.
Difficulties in selling a tenanted property
When you sell a tenanted property your primary market will be other landlords who are looking to expand their portfolio. Or first-time landlords looking for a turnkey rental property. This, of course, restricts the number of possible buyers. So, it may take longer to sell the property than usual.
However, don't discount attracting the interest of the wider public. Switched on house hunters may see the property as a bargain and be prepared to buy and wait until the end of the current tenancy before they take possession of their new home.
As we mentioned earlier your sitting tenant can make things difficult when you're trying to sell. You need to schedule viewings around them and a sulky tenant hanging around when people are viewing the property can make things awkward. And discourage potential buyers.
Remember the buyer isn't only taking on the property but the tenant as well. And if they think the tenant is awkward or may cause problems, they're obviously less likely to make an offer. So, keep your tenant sweet and lessen the chances of a sale falling through because they decided to be difficult.
Sell your property without a tenant
The complications in selling with a tenant are the reason some landlords will wait until the end of a tenancy before selling. Or will legally evict the tenant at the first opportunity. But of course, waiting to sell can cost you money in that the rental income stops. If the property takes time to sell you could be seriously out of pocket. This is why many landlords will choose to sell with the tenant still in place.
Tips for landlords selling their tenanted property
Always tell your tenant before putting the property on the market.
If you use an agent use one who has experience in selling tenanted properties.
Similarly, use a legal practice or conveyance solicitor who also has appropriate experience.
Respect your tenant's rights when scheduling viewings. Always give at least 24 hours notice.
Try to time the completion of the sale to coincide with the rent payment date. Then there are no worries about portioning out rent between yourself and the buyer.
Remember to transfer the tenant's deposit.

Private landlords can find tenants fast by listing their property with MakeUrMove the online letting platform bringing landlords and tenants together.