Onwards and upward as London mimics Manhattan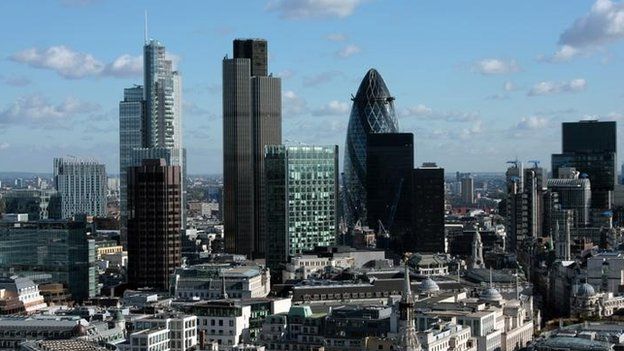 Manhattan with its towering skyscrapers is one of the most iconic skylines in the world and is instantly recognisable.
Now, London is set to emulate New York's famous borough as the number of tall buildings in the capital continue to rise (pun intended).
Some towering numbers
New London Architecture's recent Tall Buildings Report revealed over 450 new towers are planned or are already under construction in the capital. This in addition to the 48 high-rise buildings on which work began in 2016.
But the changing face of London's skyline isn't popular with everyone. Some believe London's unique character is being lost as more and more high-rise buildings begin to dominate the skyline.
Not everyone is a fan
One lobby group, the Skyline Campaign, say in a statement on their website: "(Our) aims (are) to stop the devastation of London by badly designed tall buildings in the wrong location. We believe most of the towers now being built or proposed for Central London will damage permanently the city's beloved character and unique identity, its public spaces, protected views and skylines.
"Towers do not provide an answer to London's real housing and employment needs. Genuine public consultation is scarce, effective planning guidance inadequate, and real benefits to Londoners minimal."
Power to the people?
The animosity felt towards tall buildings can become overwhelming and, last year, such was the opposition to a 72-story building planned for Paddington, the plans were revised to a 'mere' 14 stories.
Yet, it would be a mistake to think everyone is of the same mind.
As is often the case, perhaps the majority view is actually the less vocal one?
Certainly there are many who, whilst not exactly celebrating the aesthetic qualities of skyscrapers, realise the practical and economical sense of high-rise buildings in the heart of the city.
Why London needs more tall buildings
Despite what you would think from the sometimes frenzied debate, London doesn't actually have that many skyscrapers. At least not compared to other cities around the world. In fact, there are over forty cities with more skyscrapers than London.
The skyscraper league table
1 Hong Kong 314
2 New York City 259
3 Dubai 156
49 London 17
I admit I took those figures from Wikipedia so feel free to take them with as many pinches of salt as you need. However, even though the numbers may not be pinpoint accurate, the point still stands.
When it comes to vertical monoliths London is way behind other cities.
When is a skyscraper not a skyscraper?
We should make the distinction between a skyscraper and a high-rise building. A skyscraper is generally held to have more than 40 floors whilst a high-rise can be anything above 20 floors. If we look at the number of tall buildings, the numbers which we touched on at the top of the page, London still lags way behind with other cities such as Shanghai having thousands of such buildings.
Skyscrapers don't make the city
No, they don't. But, it could be argued, to continue to be a serious financial and commercial centre London needs the infrastructure, prestige and capacity high-rise buildings such as those at Canary Wharf bring.
It's not just about business
It isn't news that London is suffering a housing shortage. More affordable housing is desperately needed and, done well, high-rise buildings are a great way to add much needed capacity to the housing stock.
There are brown field sites in London which, whilst not large enough to accommodate masses of low-level housing, are ripe for the development of high-rise buildings.
Building upwards obviously allows more density of housing in a smaller space.
Uniquely London
Nobody wants to see London following the examples of Shanghai and Hong Kong but the capital is large enough to accommodate skyscrapers and towers where they are needed without having to sacrifice the charm and uniqueness of the city.
High-rise and low-level buildings should be able to co-exist quite nicely. It just needs someone to come up with a coherent plan to integrate the two types of building.....