Five things to think about before renting a property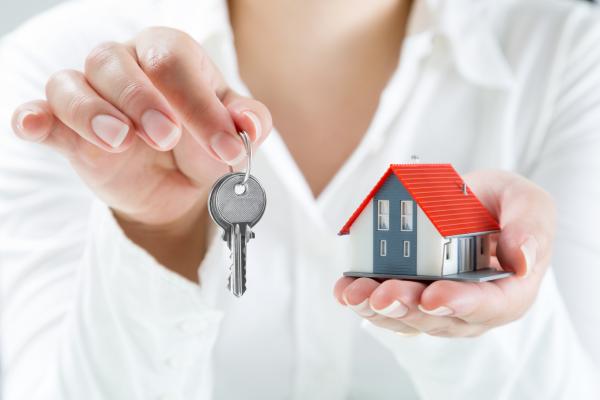 Finding a new place to rent can be tricky. You need to make sure you know what is available, be on the best mailing lists and sometimes just plain lucky in stumbling across a flat or house to rent.
It is very tempting to take the first place which becomes available. But, plenty of tenants have come to regret an impulsive decision finding themselves committed to a property which isn't suitable or is too expensive.
However, stepping back for a moment and taking a few moments to consider your options can prevent issues further down the line. Especially if you have two or three properties in mind and need to narrow down the field.
To help the process here are five things, in no particular order, which you should think about before making your final decision on whether to rent a home (we'll assume you already know the type, size, and layout of the property suits you).
Location
Arguably the most important consideration apart from cost. Location, location, location isn't just the name of a mediocre TV show it is a mantra which makes perfect sense.
A property may be the nicest in the world but if it is in the wrong place there is no point moving in.
Consider how easy it is to get to work or university. If you have a family are there suitable schools nearby? Are there shops and leisure facilities within easy reach?
What is the area like? Is it on the up or is it a high-crime neighbourhood? Is it a child friendly area or one more suited to young adults and singles?
Cost to rent
Quite an obvious thing to take into account but, nevertheless, the cost of the monthly rent should be carefully considered.
The bottom line should always be to never take on a lease which you can't afford. But, you should certainly take time to go through your income and outgoings to establish exactly what you are able to pay.
If in doubt about your outgoings always over-estimate and never factor in a wage rise or a new job on a better salary unless they are absolutely set in stone.
It is very easy to convince yourself something is affordable when it really isn't. But, this could be very damaging if you sign a lease which you are ultimately unable to pay.
Always work out exactly what you can afford and don't be tempted by a property which costs more no matter how desirable it may be. Don't forget to factor in furnishing costs and even how much transport will be compared to properties in other areas.
Terms of lease
Make sure you read through your lease. No-one is suggesting you have to turn into a legal mastermind, and if there is anything you don't understand you should always get legal advice, but there are certain things you should look for and which every lease should include:
• The cost of the rent and when and how it is paid.
• How much is the deposit and with which protection scheme will it be lodged?
• Are you able to sub-let?
• What are the landlord's obligations and who will pay for minor repairs etc.
• Which services gas, electricity, council tax etc., if any, are included in the rent?
• Can the tenancy be ended early and are there any penalties for doing so?
Apart from the above points check the tenancy agreement includes basic information such as names and contact details of all parties and the start and end dates of the lease.
Deposit and fees
When you are calculating whether you can afford the rent don't forget about the deposit and any fees you may have to pay. These may include letting agent's fees, referencing fees and check-in fees. All transactions are different and none of these may apply in your case but do carefully check beforehand.
As mentioned earlier the landlord should also inform you which tenancy deposit scheme they will be using. The landlord should also tell you how to apply to get the deposit back and under which circumstances he/she would seek to withhold some or all of the deposit.
Transport links
Especially relevant if you rely on public transport but also something to consider if you drive or cycle to work or university.
If you do rely on public transport ensure the property is well-serviced by regular buses or trains. An unreliable or sporadic service can add plenty of time to the commute not to mention causing stress and anxiety as you battle to get to and from work.
If you drive, check out what the traffic is like in a morning and early evening. Being trapped at the wrong end of a one-way system can also add unforeseen time onto your daily journey. Easy access to the motorways is essential if you have a lengthy commute or travel regularly with your job.
Find your perfect rental property
No matter where you are or which type and size of property you are looking for you will be able to find your perfect home on our easy to use property finder. Click here to start.