MakeUrMove Donates to We Love Manchester Emergency Fund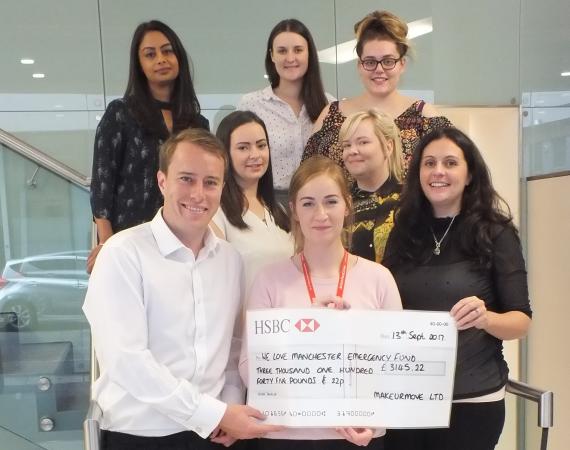 We're pleased to announce our donation of 50% of our turnover from week commencing 5th June, to support the victims of the Manchester Arena bombings.
The Manchester Arena bombing saw a shrapnel-laden homemade bomb detonated as people were leaving a concert by American singer, Ariana Grande. Twenty-three people were killed, including the attacker, and 250 were injured. Many of them were children.
The donation of £3145.22 to the British Red Cross' We Love Manchester Emergency Fund, will help provide ongoing support to the families of those who were injured or bereaved during bombings that took place on the evening of 22nd May 2017.
Our managing director Alexandra Morris said: "As a property technology company, we've been based in this great city since 2008 and the overwhelming support of people in Manchester, and the whole of the country, has been touching to witness and be a part of."
"Waking up on 23rd May and seeing the devastation and evil that had befallen innocent people, broke my heart. As a mother myself, I felt the fear of understanding that these things really can happen at anytime and anywhere. However, the following hours and days showed me something else, fear is a tool, it is a weapon, and one we must defeat with our humanity, and passion, and love."
Kerry Threadgill, senior community fundraiser for the British Red Cross in Greater Manchester, Cheshire & Wirral, said: "We want to thank the MakeUrMove team for their incredible support. Their tremendous effort and this fantastic donation will go a long way in helping us to support victims of the Manchester bombing and their families"
Please donate to the We Love Manchester Emergency Fund here.