How to build good relationships with your tenants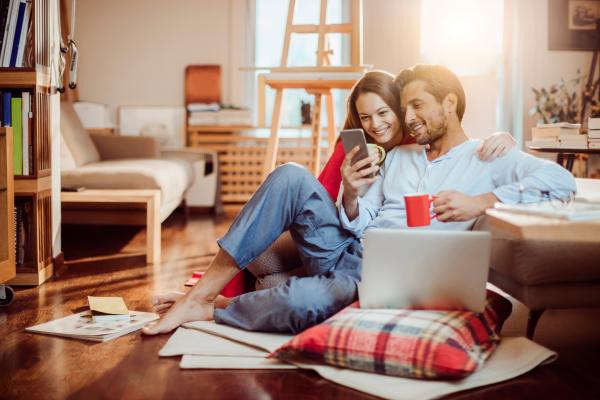 When most landlords think about the types of tenants they want renting their properties, they normally think about tenants that take care of their property, pay their rent on time and stay for a long time. However, nothing in life is really that easy. If you want to keep tenants for the long term, the best way of doing this is to build a strong relationship with them.
Whatever stage you are on your journey as a landlord, the way you handle your tenants is going to have a direct impact on how they treat you, how long they stay in your property and your reputation as a landlord.
But when letting out property, it can be easy to forget there is a person to person relationship behind all the software, emails and text messages you share with your tenants.
The average tenancy in the UK lasts for 19 months. If you want to reduce the costs associated with tenant churn, you are going to have to turn on the charm.
Why landlords should make a good first impression
From the very beginning, you want to be building the kind of relationship that will weather the worst of storms. Making a good first impression, therefore, is a must. Most properties take around seven viewings before they are let out. It's only natural that you might begin to get a bit despondent when you're on your fifth, sixth or seventh viewing, but you need to put on your best smile and remember that the person you're showing around could be with you for years to come.
Remember to turn up on time and present yourself well. Remember your relationship with your tenants is a transactional one. As a landlord, you're a business person and they're your customer. You're providing a roof over their head and they have a right to expect a certain level of service from you. Bear this in mind and you'll win their favour from the start.
Give them as much information as possible. If the neighbour can be nosy, let them know. If the pub next door is loud at kicking out time, tell them that as well. Tell them everything they need to know about your property to make an informed decision and build trust that you're going to respect them whilst they're living in your property.
Remember, when tenants sign the tenancy contract, you want to give them all of your contact details - even if you're going to use a property management solution - so they feel assured they can get in touch with you should they ever need to.
How to give your tenants more than they expect
When you're trying to create a stable and trusting relationship with your tenants, you should think about how you can go above and beyond. It doesn't take much to remember to wish them a happy birthday, or help them move in, or treat them to a bottle of something bubbly at Christmas. If they're new to the area, let them know where the best local shops are, and what they can see and do in the area.
These little extras go a long way in letting your tenants know you value them and in building trust.
Communication with tenants is key
The way landlords communicate with their tenants is crucial to the way the relationship between the two parties will develop. Ensure you are clear about the way you will communicate from the very beginning.
If you're using an intermediary property management solution or service, ensure your tenants know what to expect. If you are going to manage your property yourself, make sure they have a number of different ways to contact you and let them know how long it will take you to get back to them and how long it will take you to resolve issues, should they arise.
Act on all your tenants' issues
There will be some issues you can handle straight away. There will be some issues that will take a little longer to deal with. There will also be some issues you feel less inclined to deal with than others. No matter what issues your tenants approach you with, treat them all with the same level of understanding and reassure your tenants you will do your best to resolve their issues.
Remember, if you're approachable about issues, your tenants are more likely to let you know about more troublesome problems before they become more serious.
Why landlords should respect their tenants' homes
Many landlords have at one time or another lived in the property they rent to their tenants. This can make it hard to differentiate between the home of their tenants and their own space. It's important that tenants feel at home in their new home and landlords need to respect their tenant's privacy. By understanding the importance of security and belonging associated with controlling your own home, a landlord should know how to enable a tenant to feel comfortable.
So, if you need to go round, give your tenants plenty of notice. If you are sending someone else, be sure to ask when's best for your tenant. Showing up on their doorstep with non-urgent issues will only damage your relationship.
Landlords should maintain a business relationship
At all times, you need to be conscious that your tenants aren't just people living in a property you own, they are paying for a service and a home. They are your customers. You, therefore, need to be professional with them. Be friendly but don't be too familiar. It's rarely a good idea to become friends with your tenants as emotions can become involved, especially when difficulties are faced in paying rent.
From the first encounter with your tenants, you're setting the tone of your relationship and you're potentially having an impact on the length of time your tenants stay in your property. With every interaction you have with your tenants you further influence the relationship. Of course, there are some elements that are out of your control, but if you keep up high standards of communication with your tenants and are determined to understand their problems and help them stay in a property, you're likely to keep them for longer.
Choose our propoerty management services to better improve your relationship with your tenants.