How Should I Reference My Tenants?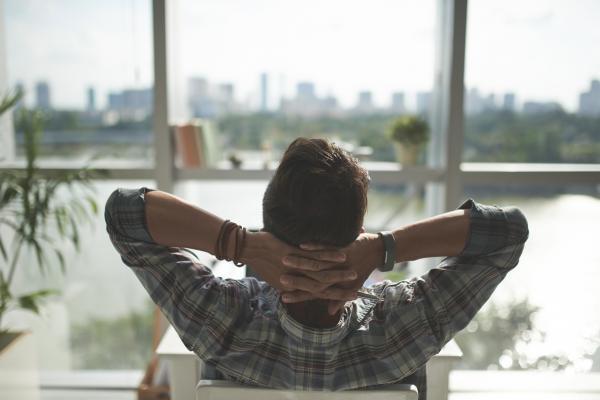 Referencing tenants is probably one of the best methods available to landlords to help them reduce the risk of letting properties. Of course, you're probably going to have a gut feeling as soon as you meet a potential tenant, but you can't always rely on your gut. Although referencing is an important part of letting a property, many landlords are less sure when it comes to performing tenant referencing. So how should you go about it?
There are a lot of different ways in which you can approach tenant referencing. You can carry out credit referencing, employment referencing, bank referencing, character referencing, and landlord referencing. Here at MakeUrMove, we'll sort out all your tenant referencing woes so you don't have to worry about them. At the moment it's the norm for the tenant to cover some or all of tenant referencing fees, however, the government are about to bring in a tenants fee ban. From next April the cost of tenant referencing will have to be met by landlords and/or agents.
Tenant Credit Checks
When carrying out tenant referencing a credit check is often the first port of call. This provides some understanding about the potential tenant's past financial activities.
This is a good way to work out if your tenant can be trusted to pay their rent. If they miss payments on other agreements it's likely they'll do the same with you.
Credit checks will also let you know if your tenants have County Court Judgements made against them. CCJs occur when landlords have unpaid debts brought to court by a creditor.
If there's anything on the credit check that you're not sure about or feel uncomfortable with you should probably look for a different tenant.
Tenancy Affordability
It's also important that you check to see that a prospective tenant can make the payments they say they can. These affordability checks are the same kind of checks that are carried when mortgage applications are made.
As a rough rule of thumb, a tenant should have 2 1/2 times as much income as the rent and if your tenant is using a guarantor, they should have 3 times as much income as the rent you'll charge. Be aware that people might have credit commitments as well which also reduces the amount they can afford.
Tenant Employability
You also need to be confident that a potential tenant is employed as they say they are. You need to understand if they are still in gainful employment if they earn as much as they say they do and to make sure their contract of employment will run the length of the tenancy. If a potential tenant is employed on a short-term contract you might want to enquire how a tenant could fulfil their tenancy agreement after that period or ask them to use a guarantor.
Landlord References
When tenant referencing you're probably going to want to speak to a landlord. Landlords are going to give you a good idea about what the tenants are like. It's always worth speaking to the landlord or letting agency, but bear in mind if a landlord wants to get rid of a tenant, they may be less inclined to give more information than they may need to. This process should tell you if your potential tenant pays the rent on time or damages a properly.
When you let your property with MakeUrMove, we'll check your tenants for you. When carrying out tenant referencing we check:
Any adverse credit history such as bankruptcy, CCJs and court decrees
Previous names and addresses which haven't been disclosed
Undisclosed credit history which is linked to their current and most recent homes
Banking details provided are for a genuine bank account
A default database, which may indicate whether your tenant has not been able to pay their rent in the past
Financial sanctions, to make sure that your tenant isn't registered to any of the Government's Asset
Freezing lists, as this could mean they're unable to pay their rent in the future
Plus, we'll speak to:
The tenant's current Landlord or Managing Agent to ask them for a reference
Their employer to check the tenant is being paid what they've told us and that there is no reason their employment will be terminated anytime soon
Whilst tenant referencing is essential, you should always remember that it's just a snapshot of a prospective tenant's situation. Their situation could change as soon as the tenancy agreement is signed. Always err on the side of caution.
To get started, list your rental property with MakeUrMove, for a fuss free tenant finding and screening service.