Top 15 Mistakes Landlords Make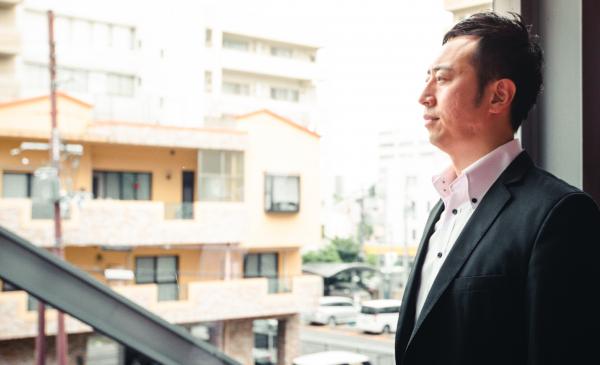 As a landlord, you'll have a unique set of circumstances and you'll find you may experience issues that none of your other landlord friends are likely to have experienced. That's not to say the issues landlords face can't be categorised. Most of these categories of problems can be prevented by taking certain steps.
A few months ago we looked at the top 5 mistakes landlords make, here are our top 15 issues and categories landlords most commonly face when we speak to them.
Landlords forget to lodge their tenant's deposits

Far too many landlords still aren't lodging their tenant's deposits in a tenancy deposit scheme. It's frightening how many landlords either don't understand that they are legally required to secure their tenant's deposits.

This could be one of the most costly mistakes a landlord could make. As a landlord, you should be aware that if you fail to secure a deposit within 30 days from when you receive the deposit you are instantly giving your tenant the advantage.

It's worth pointing out straight away that a landlord can be prosecuted for 3 times the amount of the deposit if they don't follow the rules to the letter of the law. That's normally enough to make landlords sit up and think. Tenants can also become exempt from Section 21 notices which means it can become much more difficult for landlords to regain possession of their rental property.

You should also be aware that it's your responsibility as a landlord to make sure the tenancy deposit is lodged and secured. It's not the legal responsibility of a letting agent, even if they have agreed to do it on your behalf, so be sure to check the deposit has actually been secured.

And it's not just a case of lodging and securing a tenancy deposit, as a landlord you'll also have to provide your tenant with the prescribed information regarding the deposit.

Getting his wrong could be seriously costly for landlords, both in terms of the multiples of rent a landlord could be charged but also through the lost rent in the event a tenant refuses to leave and a Section 21 notice can't be served.

Using an unregulated letting agent

Although MakeUrMove is primarily an online solution that helps landlords find tenants and manage their property portfolio, as The Home of Good Landlords we are a member of The Property Ombudsman (TPO). If you're speaking to a person or a company who claims to be a letting agent but they can't provide you with their TPO membership details, you should be very wary. As a member of TPO, we adhere to a strict code of conduct which means we provide a higher standard of protection for tenants and landlords.

In addition to being members of the TPO, we're also members of the Residential Landlord Association and Association of ARLA Propertymark. Being members of various organisations and associations demonstrate that a company is able to fulfil the strict requirements of these various companies but don't take it for granted that memberships are current or valid.

Skimming your letting agency contract

As an online letting platform, we don't have all the same stringent terms and conditions you may experience with a traditional high street letting agent, likewise we offer a greater level of service than some of the newer online letting agents, so there might be one or two things in there you may not expect. The point is, before agreeing to anything, be sure you've read the T&Cs that you're agreeing to.

Be careful as well. Just about anyone with a mobile and a laptop can set themselves up as a letting agency and that makes it competitive and means agent's margins tend to be tight. That means wherever possible agents will try to extract the maximum value they can from your agreement with them. If you view your contract with those sceptical thoughts you should be fine.

Whilst reading a contract in detail can seem annoying, being hit with a fee at a later date will be even more annoying!

Creating long-term contracts with tenants

We all like stability. Often, landlords crave security so much they end up offering new tenants overly-long tenancy agreements. Generally, we advise landlords to enter into a six-month tenancy, to begin with.

Whilst we help landlords to get references from tenants - and it's the best indication you can get - a reference is only a snapshot and potential tenants circumstances can quickly change over time. If you're tied to a 12-month contract you could find you come unstuck.

If you do feel the need for a tenancy longer than six months, then you can do this after the initial six months period. A six-month tenancy is a bit like a probationary period when a business hires a new employee. It gives the business an opportunity to find out what an employee is all about and it gives the employee an opportunity to make sure the company is really for them.

Similarly, you can use a six-month tenancy to make sure you are happy with your new tenant. You can figure out a lot about them in that time. Do they pay on time? Is the property well maintained? Do your new tenants nag you about things they should be able to sort out, such as blown light bulbs?

It's not just that you'll have to put up with your tenant for the whole of the 12-month term, but if you decide to go for a tenancy of over 6 months, you could find it more difficult to repossess your property, should you have to. That's because it's easy to evict someone towards the end of their fixed term than it is halfway through the tenancy.

Forgetting to take an inventory

We recommend to every landlord that they should have an inventory of their rental property. But you'd be surprised how many decide not to. Inventories have become more important since the introduction of the tenancy deposit scheme.

This is because the decision about how much of the deposit will be returned to the tenant is no longer a decision to be taken by the landlord. The amount of the deposit that is to be returned to the tenant is now determined by an independent adjudicator. The independent adjudicator can only make a decision about the proportion of the deposit that's to be returned based on the evidence that's presented.

With an inventory that's agreed upon and signed by both the tenants and the landlord at the start of the tenancy, the landlord is in the best position to prove to the tenancy deposit scheme independent adjudicator.

A property inventory doesn't have to take a long period of time but it's something that could cost a lot of money if it's not done properly.

Forgetting to carry out property inspections

Carrying out inspections on your rental properties is one of the most important things you can do as a landlord. And yet how many times have you carried one out in the last year? How many over the last few years.

Property inspections enable you to determine how your tenants are treating your property. With the amount of money that's invested in your property and the potential damage a tenant could cause, why wouldn't you spend half an hour every six months or so?

Also, if you carry out regular inspections you'll be able to pick up any issues before they become serious problems and you'll find out more about your tenant's life, which could be useful in managing the relationship.

Of course, if you're too busy MakeUrMove can arrange a rental property inspection on your behalf.

Not carrying out repairs promptly

Repairs and maintenance is undoubtedly the biggest cause of friction between tenant and landlord. Every landlord will have stories of tenants demanding the earth and ringing to report minor problems at all hours of the night. Unfortunately, that pretty much comes with the job. It is in the landlord's best interest to maintain a healthy relationship with a tenant and responding quickly to reported problems and repairs is the best way to keep a tenant satisfied and happy to pay their rent.

When you are notified of a required repair attend to it immediately yourself or send your go-to tradesmen. Don't be tempted to let minor repairs go unresolved, get them sorted straight away. A failure to do so will cause problems and you could end up losing a valued tenant and suffer an interruption to your cash flow. Not to mention you will be storing up issues which will still need to be sorted out before another tenant starts to rent your property.

Settling for second best

You'd be surprised how many landlords come to us having been with their original letting agents for months and getting only limited interest. We'll ask them why they chose that particular letting agent and they'll say something like; "because their office is just up the road from my rental property."

Before you start working with a letting agency, online letting agent or a property letting platform, the first thing you want to do is go online and check they are legitimate agents.

If the agents aren't great you'll find out about it online through review sites such as Trust Pilot.

Create an investment plan based on short-term growth

Property investment isn't a get rich quick scheme. Gone are the days where you could buy a terrace house for £30k and sell it a couple of years later for £100k. Those heady days came to a close in the early 2000s. Too many landlords still think they can buy a house cheap, install some tenants for a couple of years and then sell it and make the thick end of £20k. If you can good luck, but don't plan on it.

In the current market, you have to be prepared to potentially go into negative equity in the future with the understanding that the rental business model is a long-term one, where the benefits are realised over decades and not simply years.

With the regulation of landlords and the changes in tax rule, it looks like times are going to get more difficult for landlords rather than better, so unless there is a big change in the market it's unlikely there will be another sudden growth in house prices, from which landlords can benefit.

10. Don't harass your tenants

So you will probably think that you aren't the kind of landlord that would harass your tenants, but you've got to understand there is a legal view on this and you've got to be careful not to overstep the line.

The law that sets out the definition of harassment in this context is the Protection from Eviction Act 1977, and it says:

"The landlord of a residential occupier or an agent of the landlord shall be guilty of an offence if—

(a) he does acts likely to interfere with the peace or comfort of the residential occupier or members of his household, or

(b) he persistently withdraws or withholds services reasonably required for the occupation of the premises in question as a residence,

and (in either case) he knows or has reasonable cause to believe, that that conduct is likely to cause the residential occupier to give up the occupation of the whole or part of the premises or to refrain from exercising any right or pursuing any remedy in respect of the whole or part of the premises

The important bit of the above is the bit in bold. So if you've got a tenant in arrears and you decide to hound them about those arrears, no matter how much you argue you just want to get your money back, you'll find you are guilty of harassing your tenants, as your tenant could argue you are forcing them to surrender their occupation.

Often landlords don't understand what harassment is in this context and this can land them with serious trouble

Examples of what could be considered harassment include:
Contacting tenants about rent arrears too regularly
Carrying out rental property inspections too regularly
Entering the property without asking for my permission
Removing things from the property without asking for permission
The best thing to do is to ask yourself "if I was the tenant would I be OK with this?"
Not being covered by landlord insurance
Make sure your property(s) are covered by adequate and specialist landlord insurance. It sounds obvious but it is amazing how many landlords neglect this. You won't be covered with an ordinary household cover. Take out proper landlord insurance from a specialist provider and ensure the cover is high enough in monetary value and comprehensive enough in breadth to cover all eventualities and the complete rebuild of the property. Don't forget to revise the rebuild value every year when renewing the policy.
Accepting DSS tenants without understanding the implications
There is a number of potential problems with accepting DSS tenants. Many landlords never even consider whether or not they should accept DSS tenants often considering it to be a way to get guaranteed rent. After all, the government pay it doesn't it? Long gone are the days when the government pays DSS directly to landlords.
Here are some things to consider if you're preparing to accept DSS tenants:
A DSS tenants benefits can change over time. What's more, our tenants benefit can change rapidly. It's not as guaranteed as it may at first mean.
DSS tenants have to cover a shortfall each month because the DSS payment doesn't always cover the rent. Often a landlord will have to collect two rent payments each month, one for on the DSS date and a second when they can make up the shortfall. This can increase a landlord's costs and just make everything that bit more difficult to deal with.
Most landlords charge rent of a per calendar month basis, however DSS payments are made every 30 days which means they migrate throughout the year. Although you may not think this is your problem, if your tenant can't pay their rent on time it soon will be.
Your mortgage could stipulate you can't accept DSS tenants, so check your mortgage policy before you agree to knowingly allow DSS tenants rent from you.
Your landlord insurance could also be invalidated by letting your property to DSS tenants.
Tenants often have a hard time in finding DSS properties to rent and they can make very good tenants. Some landlords only let their properties to DSS tenants, but these landlords have business models that can accommodate the potential volatility of letting to DSS tenants.
Letting rent arrears get out of control
From time to time a tenant may have difficulties paying their rent. As a landlord you will want to be as accommodating as possible to help your tenants out when they're struggling. Afterall it's generally easier for a landlord to be short one month and make it up the next than it is if you have to find a new tenant.
But you have to be business minded about it. If your tenant is coming up for two month in arrears you need to start thinking about getting legal advice so get them evicted. It's so easy to let things build up to the point where unless they win the lottery, your tenant will never be able to pay you back.
If you're in a situation as a landlord where a tenant is more than a few month in rent arrears you need to take a hard look at how you handled the situation and think about how you would do it differently if it ever happens again.
Waiving the requirement for a tenancy guarantor
When carrying out referrencing on potential tenants we often come accross people that don't fit the affordability criteria for a property. At this point we inform the landlord that we'd suggest they should ask the tenant to provide a tenancy guarantor.
Unfortunately, too many landlords decide to waive the requirement to have a tenancy guarantor, feeling it's too intrusive on the guarantor or that they have a good feeling about the tenant.
In reality, it's not difficult to add a guarantor to a tenancy agreement and it provide a great deal of reassurance should anything go wrong there is someone else to call upon should things go wrong.
Sometimes you will be faced with a situation in which a tenant claims they can't get a tenancy guarantor, this should raise alarm bells to a landlord and should make them seriously consider if this is the right person to trust their property to.
A tenancy guarantor doesn't only enable you to chase someone should the there be any rent issues, it also give a landlord the psychological advantage when dealing with tenants. That's because guarantors are usually close family members or close friends and the knowledge that their reputation could be damaged in their family and circle of friends is generally enough to make sure the rent is paid on time and cover any costs for damages should they occur.
Becoming emotionally attached to a property
This may seem a strange one but when taking on a new property, especially if it is the first in your portfolio, it is easy to become emotionally attached and overspend on the decor. No one is suggesting that you skimp but, unless you are letting to the corporate market, an excessive finish isn't required. To take an extreme example; don't install a cool and contemporary cream carpet in student accommodation. It won't stay cream very long. In short, decorate practically and to a good standard, especially in the kitchen and bathroom, but hold off on the unnecessary luxuries and extravagant touches. Your first property? See our article on 7 tips for new landlords for some helpful advice and information on managing your property portfolio.
Thinking of your rental property as a business
As a landlord, it's important you alway consider your rental property from a business perspective. You've got to act in a way that offers you the best opportunity to make a profit whilst affords you the most protection from the potentially costly problems associated with letting out property.
At MakeUrMove we have a full range of services associated with promoting your property, organising the ongoing management and supporting you throughout your tenancies. To get started and to find tenants find, simply list your rental property now.