Is it a problem that up to one in seven councillors are also landlords?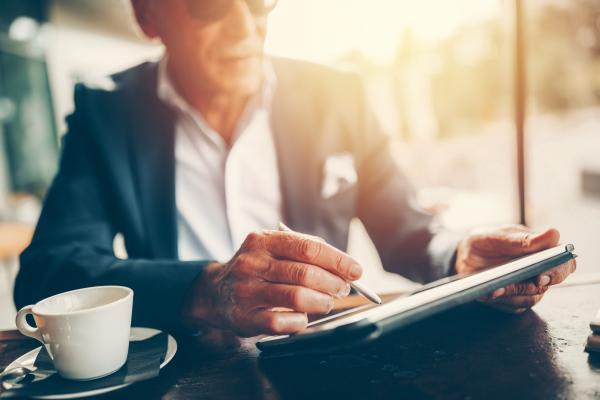 The Guardian newspaper recently carried out research into the English private rented sector and has found more than a third of councillors in England's rental hotspots are private landlords or own a second property.

They found that around one in seven councillors in 40 boroughs with the highest proportion of rental properties are landlord letting out a property themselves, or who have a second home.

Whilst it's unsurprising that there may be a high proportion of landlords in the population of councillors in England, it has forced many to question whether those landlords are well placed to provide some regulation of the private rented sector.

Most councillors with multiple properties deny that their joint role as councillors and landlords in any way compromises their ability to form regulation for the private rented sector.

The Guardian found that around 39% of councillors in Torbay own more than one property, finding that three councillors owned a combined total of 68 residential properties.

15 of the 37 councillors in Bournemouth owned more than one property or had interests in more than one property and 26 of the 99 councillors in Leeds had more than one property throughout the city of Leeds.

The main concern with councillors being landlords as well is that councils have the power to regulate private landlords through licensing schemes. Licensing schemes ensure that landlords of certain types of properties stick to minimum levels of safety and habitability.

The three councils mentioned above (Torbay, Bournemouth and Leeds) have the largest proportion of rented residential properties, however, none of them has introduced a licensing scheme to further protect tenants.

Dan Wilson Craw, director of pressure group Generation Rent feels it's worrying "that towns and cities with high numbers of private renters are governed by a disproportionately high number of landlords," he has also argued that it could make "councils less inclined to regulate the local rental market properly."

Landlord licensing has had a dramatic impact in some areas, especially London, where the licensing scheme makes up a high proportion of property related prosecutions.

We believe that landlords in public office have to hold themselves up to the highest level of scrutiny and be accountable as both landlords and councillors in order not to further tarnish the often negatively perceived private rented sector.

It's also worth pointing out that many councils have decided not to use landlord licensing for the time being, perhaps because there isn't a perceived problem in the area, or because of resource and capacity issues. Also, many councils are still consulting on whether they should introduce landlord licensing schemes, and when.

Those landlords who operate under the licencing schemes have to pay around £100 per year per property. Landlords have to show certificates such as gas certificates and be able to demonstrate smoke alarms are in good working order, as well as being able to demonstrate tenants have provided references. At MakeUrMove we're committed to working with good landlords and for many years have only worked with landlords who fit into these criteria.

If a landlord fails to meet a council led landlord licensing scheme they face fines of up to £30,000. And whilst we welcome moves to regulate the private rental sector this has to be done at an appropriate level and time so the additional administrative burden landlords face doesn't see rents rise in some areas. Unfortunately, in some areas rents have risen significantly and the licensing schemes are part of the reason behind these rent rises.

Only 43 councils around England have introduced the landlord licensing schemes and only 13 of the 40 authorities with the highest proportion of privately rented houses operate a selective landlord licensing scheme.

It does also appear that there has been some politics played with the introduction of the schemes, both at the local level and between local and national administrations. Whilst we understand this is the nature of our political process it's important that the implementation of landlord licensing isn't hampered, in those areas where it may be required.

Torbay councillor, James O'Dwyer, who is himself a property manager and landlord, said:
"This lack of resources and the burden of bureaucracy is far more likely to be the cause of any stagnation of a licensing scheme than the Machiavellian cabal of landlords targeting Torbay."

Most of the landlord councillors stressed they would support the right kind of landlord licensing scheme in their area and it should be noted that if there are conflicts of interests these are generally dealt with under council rules. Often this means a councillor with a conflict of interest can't be involved in the decision-making process around a certain area or topic.

Perhaps one of the most telling parts of this story is the reason behind Leeds' council's decision not to renew their landlord licensing scheme in 2014, rather opting for allowing light touch regulation and self-regulation, so as not to put too much of a burden on landlords and ultimately tenants.

The council said that they free up resources by not using a licensing scheme which has meant their rogue landlord team has become much more effective in combatting "unscrupulous owners."

If you're a landlord in England you shouldn't be too worried about the introduction of licensing schemes. Although there is a small cost, this can be spread out over the course of a year's rent with limited implications to the tenant. Also, most landlords, and we'd hope all the landlords we work with at MakeUrMove, are already meeting this standard.

And for those landlords who are also councillors; it's important to be squeaky clean and demonstrate wherever possible how you are being the best landlord you can be. You will also need to demonstrate how you are holding landlords in your area to account for the benefits of tenants and landlords more broadly.

We should question if councillors being landlords is really such a bad thing. We can expect that many councillors will either be older or come from successful business backgrounds. Within these groups of people, we're more likely to find landlords. It's, therefore, more likely that councillors will be landlords. There are around 45m adults in the UK, of which 2m are landlords. This means that one in twenty-two adults in the UK is a landlord. This suggests that councillors are only three times more likely to be landlords than adults in the average population.

The important thing here is to ensure that councils throughout the country follow the proper processes and put in place checks and balances to ensure tenants interests and landlords interests are appropriately balanced. It's important to note that whilst there was an implication that there could be an issue, there is no suggestion that landlord councillors are doing anything wrong.
To advertise your rental property on Rightmove, Primelocation and Zoopla, list with MakeUrMove now and find tenants fast.