Should I let my rental property furnished or unfurnished?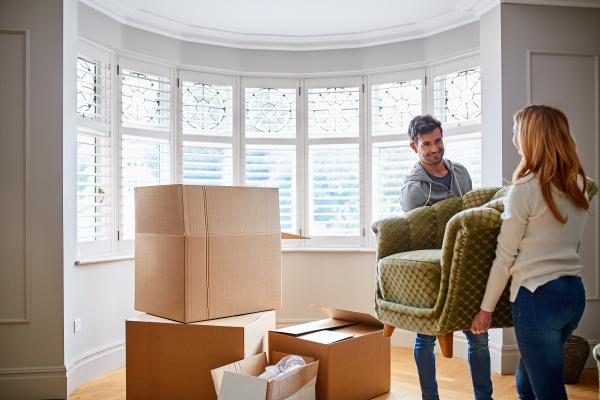 Furnished, unfurnished or even part furnished. As a landlord, you have several options when you let a property. There is no legal requirement for you to furnish your property and there are pros and cons whichever route you go down. We've put together this guide to help you decide which option is best for you.
Letting a furnished property
The biggest advantage of letting a furnished property is your tenant can immediately move in. This makes the property very attractive to first-time renters and mobile professionals.
Typically these tenants won't have furniture of their own and first-time renters won't have a budget to furnish a home. And professionals who typically move around with their careers want the convenience of being able to quickly move into a property without having to drag furniture around the country with them.
A furnished property will also be attractive to corporate clients and overseas tenants. Businesses looking for accommodation for their staff need furnished homes for employees who move around on short-term contracts.
Similarly, an overseas tenant wants to be able to turn up with their luggage and move straight in. They don't have the time or knowledge of suppliers to furnish the property themselves.
Another advantage is charging a higher rent. Most tenants are happy to pay a premium for a fully furnished property.
But there are some drawbacks. There is, of course, the initial outlay on furniture. This may not be too much of an issue as costs are tax deductible. However, last year's abolition of the 10% 'wear and tear' allowance may make some landlords think twice about furnishing their properties.
This leads to the next issue - maintaining the furniture. With the best will in the world, furniture will get damaged and will have to be repaired or replaced. All extra cost for the landlord to bear.
One of the decisions you face will be the quality of furniture you install. High-quality furniture will be more expensive initially. But cheaper low-quality items won't last as long.
The quality of furniture may also have a bearing on attracting tenants. Professionals and corporate clients will expect a high standard. Not meeting expectations could result in the property being empty for a period affecting cash flow.
Another potential drawback is some tenants may not need a fully furnished property. You may find a tenant who is keen to move in but wants to bring some of their own furniture with them. This may mean you need to remove some of your own items.
But if you don't have another property to put them in you will need to rent storage space. This is an extra cost which could negate the profit you are making on renting the property in the first place.
Letting an unfurnished property
The main advantage here is the short time it takes to clean and prepare the property between tenancies. This maximises occupancy and income levels.
Unfurnished properties are also more attractive to families and those looking for long-term tenancies. These tenants will already have their own furniture and will want an unfurnished property so they can make it their own home. In many ways, these are the ideal tenants.
There are also financial advantages to letting an unfurnished property. The obvious one being there is no outlay on furniture nor any ongoing maintenance costs. There is also no need to ensure the furniture which may reduce your landlord insurance premiums.
The only other real disadvantage is the rent you charge may be a little lower than a comparable rental property which is fully furnished.
Part furnished
There is an ambiguity here. The lines between what is furnished, unfurnished and part furnished are blurred. A tenant would expect a cooker, fridge, and washing machine even on an unfurnished property. But does that then make it part furnished?
And what about carpets and curtains? Although there are no legal guidelines as to what constitutes a part furnished or even fully furnished property most landlords will include the essentials we've mentioned here. Not to do so would limit the number of tenants the property would appeal to.
Final thoughts
The type of property you are letting should influence your decision. There are exceptions to every rule but flats and apartments mostly attract a younger, professional or corporate tenant. A furnished property is usually more attractive to these tenant groups. But families are more often than not looking for an unfurnished property.
You should also take the local market into consideration. Look at what other landlords are doing. It makes sense to follow the trends.
Still undecided?
Our experienced staff will be only too pleased to offer advice. They know your local property market inside out and will be able to advise on the best way to let a property. We can also provide a full property management platform. To advertise on Rightmove, Zoopla and Primelocation, and start finding tenants fast today list your rental property with MakeUrMove.
Did you know that the Rubik's Cube has been a great mystery for decades. Now you can learn to solve it easily with the beginner's method.