How to protect your property when the tenants go on holiday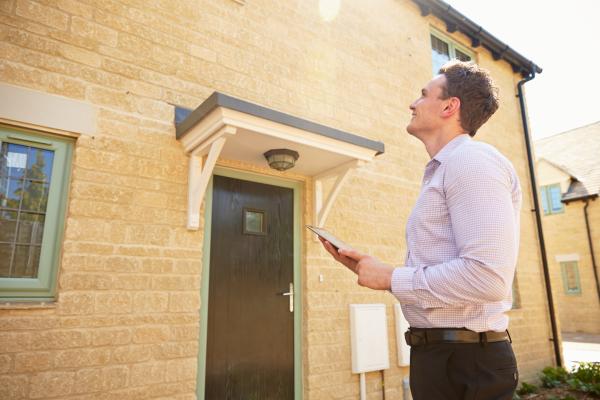 When your tenants go on holiday your rental property can become vulnerable. By maintaining good communications with your tenants you can help them, help you, protect your rental property and their possessions.
Lock up
It might seem obvious to say locking your doors are the way to protect your property, but you would be surprised how many people forget.
As a landlord, you should make sure you know when your tenants are due to go away and set a reminder to make sure that they have locked all the doors. In addition to this make sure they close and lock any windows in the property as this is another way of entry for a burglar. To do this you must provide them with the all necessary keys.
Not only should you provide your tenants with keys for doors and windows, but also to gates to the property, garage, shed, playhouse and make sure the tenant locks them securely before leaving the property.
Stay ahead of burglars
Having a burglar alarm in your rental property is essential, so make sure all alarms are in good working condition and will sound at any indication of a break in. You could even fit motion sensors so the alarms will sound when somebody it close enough to the property to be an intruder.
Whilst this should be done sensitively and in a way that does not invade your tenant's privacy, a landlord could consider fitting cameras on the property for maximum security. Some technology can enable a landlord to watch the property's cameras from their smartphone, so they can see exactly what going on at the property anywhere they go. Other security appliances allow an alarm to sound through your smartphone when somebody is near the property for maximum security measures.
There are different ways to trick a potential burglar. For example, you could advise your tenant to leave a living room light on, this way if a sneaky thief is passing they will be convinced somebody is home and target their burglary elsewhere. There are also ways of putting the lights on a timer, this way they will go on and off at certain points in the day, so it looks like the tenants are active in the household.
Insurance
As a landlord its vital that you are insured. Although it is not a legal obligation, most mortgages will require a landlord to take out a dedicated insurance policy before taking on tenants. You should always check your documents and policy cautiously and make sure you have the best policy possible.
You may need to inform your insurance provider that the property is going to be untenanted for an extensive amount of time. Most companies require you to inform them of this or you may not be covered. Your insurance company should be able to switch your property profile from occupied to unoccupied quite easily. Also, double check that there aren't certain requirements in your policy such as burglar alarms.
Ask someone to keep an eye out
Its good idea to tell the tenants to ask a neighbour to keep an eye on the property. Don't ask them to do lots of jobs around the house but they could visit to make sure everything is satisfactory at the property. They could maybe go in and have a cup of tea to make it look like someone's home, put the bins out or even mow the lawn if they have an hour to spare. If the grass at the property looks un-kept this can be a giveaway that the property has been vacant for a while.
If they're not entirely comfortable with asking a neighbour to see if a close friend or family member is available to go around for a short while. They could even stay over for one or two nights if they do the dishes and make the bed!
Social media
Nowadays with social media, everybody knows what everyone else has done, is doing and what they're going to do. Remind tenants to be wary of what they are putting on social media. As a landlord, it's a good idea to tell your tenant to refrain from posting anything about their holiday or pictures until they return home.
If it's not possible for them to hold in the urge to let everybody know how much fun they are having and what they are doing, you could suggest they only share their holiday snaps with their friends and family. This way the only people knowing their business are only people close to them and they trust.
Another thing to advise your tenants is if they are posting things about the property on social media to make sure they aren't posting things that are publically searchable via search engines such as Google.
To advertise your rental property on the major property portals and to find tenants fast, list your property with MakeUrMove today.