What Are the Key Indicators That My Property Has Increased in Value?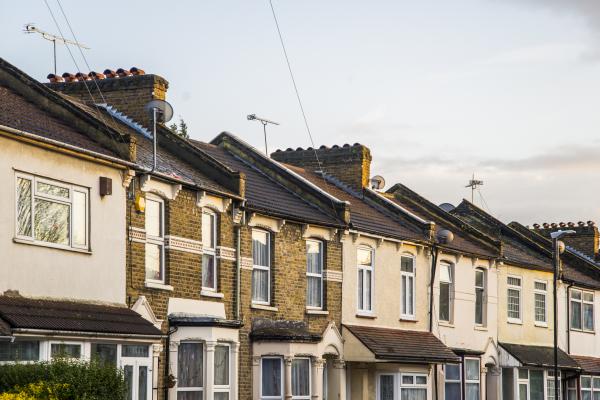 UK house prices rose fast to conclude the third quarter of 2017, with average house prices estimated by The Guardian to be at £225,109. The 4% growth, spearheaded by the north, East Midlands, and the northwest, was felt the least in London. In fact, the capital recorded the weakest performance at 2.6%. Nonetheless, the overall market ended the year at £8.3 trillion after 3.5% growth, defying both Brexit-related uncertainties and a general slowdown in the southeast and the capital.
Experts predict that despite a general slow down in growth, prices will continue to be buoyed by undersupply and regulations like the stamp duty cut and help-to-buy. With this in mind, here are some key indicators that your property has increased in value.
A healthy economy
A key factor in the value of property is the overall health of the economy since buyers' ability to support housing prices heavily depends on key factors like the GDP, household expenditures, and labour market statistics. FXCM explains that looking into the country's GDP and GDP per capita can give you an insight into people's standard of living, and how much money they can spend on goods, services, and housing. Higher incomes mean greater financial power for your tenants. A previous MakeUrMove post showed the average household income after taxes in the UK to be around £30,000, which means that tenants can more or less handle price increases by another 9%. In general, a booming economy should be able to raise house prices as rising incomes can increase demand.
Conversely, a weak economy can cause a rapid drop in housing prices, due to fewer people that are willing to rent or buy. This is was evident in the Great Recession from 2007 to 2012, which saw a steep depreciation in terms of property prices across the board.
Population growth and movement
Another sign that your property may have increased in value is a growth in the local population. An influx of new consumers in an area means an increased demand for homes, which translates to an appreciation in real estate rates.
For instance, homes in Bristol have seen a sharp price increase in recent years in light of population movement. As many as 80 people move from London to Bristol every single week to escape sky-high housing rates, which cost double in the former, even with recent growth.
On a cautionary note, the private rental sector is dominated by small landlords, many of whom operate on shoestring margins. Whilst it's anticipated that the majority of EU citizens will remain in the UK, their repatriation post-Brexit, along with increased regulation and taxation of landlords, could result in a mass rental property sell-off. Some have even argued there is a risk that landlords could trigger the next 'great housing crash'.
Your area is experiencing growth
Changes in nearby properties or development in your neighbourhood can also increase the value of your property. To illustrate, any form of local development that makes essential services conveniently accessible in an area – such as retail centres with grocery anchor tenants, banks, and restaurants – is bound to lead to higher real estate values. Police and fire support stations also give home prices a boost. For rural areas, urbanisation can lead to a rapid increase in property value.
A strong sense of community
Along with area development, a strong sense of community can increase housing demand and prices. Tenants "living together, but apart" have become more popular especially among the young adult cohort, among whom a sense of community is seen as paramount. PropertyWeek reports that spacious communal spaces tend to attract tenants and drive up prices, even though rental units may not be as big. This includes local activity areas, a school district, walkable neighbourhoods, children's playgrounds, cafes, cinemas, gyms, and other amenities and services within the area.
With the UK housing market experiencing many twists in recent months, as a landlord, it's important to keep an eye out this year for economic and community factors. Collectively, they can pose as a boon for the value of your property.