What are the Best Practices of Rental Property Maintenance for a Landlord?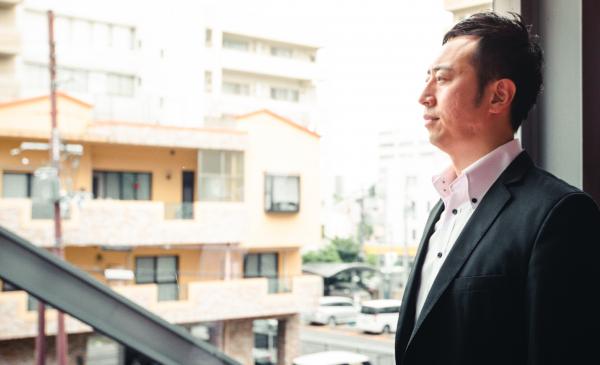 The tenancy contract's signed, the move-in dates arranged and as a landlord, you're now ready to put your feet up, relax and enjoy the nice boost to your monthly income...Right? Unfortunately, your responsibilities don't end there. Your property is your biggest asset and neglecting its maintenance will only come back to bite later you on; ignoring problems will lead to unhappy tenants, initially tiny repairs morphing into huge jobs and even legal trouble. Plus, a poorly maintained property can damage your reputation as a landlord and make it difficult to secure tenancies in the future. After all, it's easier than ever for a tenant to leave you a bad review online, and just as easy for prospective tenants to find it!
So whether you're a newbie landlord or a seasoned pro, take a look at this article for a refresher on all things property maintenance. We'll talk you through the best practices to keep your property in tip-top shape and as a bonus, you'll get happy and satisfied tenants too!
Know your legal responsibilities
Rogue landlords are getting something of a reckoning at the moment, with the UK government now cracking down on unscrupulous practices. The last thing you want to is to be blacklisted, so it's more important than ever that you know exactly what your legal obligations are in terms of property maintenance.
It's a legal requirement that you keep your property in a good state of repair. For short leases under 7 years and periodic tenancies, Section 11 of the Landlord and Tenancy Act 1985 specifies exactly what's meant by this, and what repairs you absolutely must carry out:
"(a)to keep in repair the structure and exterior of the dwelling-house (including drains, gutters and external pipes),
(b)to keep in repair and proper working order the installations in the dwelling-house for the supply of water, gas and electricity and for sanitation (including basins, sinks, baths and sanitary conveniences, but not other fixtures, fittings and appliances for making use of the supply of water, gas or electricity), and
(c)to keep in repair and proper working order the installations in the dwelling-house for space heating and heating water."
This Act renders you legally responsible for repairs of all these aspects of the property – any structural and exterior problems, gas, electricity and water supplies, as well as any heating problems. Your tenants have a right to a home that fulfils these basic needs, and you can't pass the cost of these repairs to them.
Furthermore, you'll be penalised by the Housing Health and Safety Rating System (HHSRS) if there are hazards that could put your tenants in danger. Your rental property should be free of any hazards before your tenants move in, including damp and mould, excessive cold, faulty gas boilers, fire risks and dangerous electrics such as faulty wiring. Failure to comply with this could lead to your local council serving you an improvement notice if there's a danger to your tenants, which means you'll need to complete repair work in the time they say.
You may also have contractual obligations beyond this; for example, it's possible that you're responsible for keeping appliances that you provided in good working order, as tenancy agreements often contain this clause.
What about tenant responsibilities?
You're not responsible for repairing anything the tenant brought to the property, such as additional kitchen appliances or electrical equipment. Furthermore, there are minor maintenance jobs that are the tenant's responsibility, such as changing fuses and light bulbs and checking smoke alarm batteries.
It's also worth mentioning that all tenants are required under common law to behave in a "tenant-like" manner. Lord Denning, a judge in a landmark case defined exactly what this means:
"The tenant must take proper care of the place. He must, if he is going away for the winter, turn off the water and empty the boiler... He must mend the electric light when it fuses... In short, he must do those little jobs about the place, which a reasonable tenant would do. In addition, he must, of course, not damage the house wilfully or negligently; and he must see that his family and guests do not damage it; and if they do, he must repair it. But apart from such things, if the house falls out of repair owing to fair wear and tear, lapse of time or for any reason not caused by him, then he will not be liable to repair it."
Put simply, if your tenants wreck the place you won't have to foot the bill and you're well within your rights to deduct the maintenance costs from their deposit. You should also remind them that it's their job to undertake minor maintenance tasks and not let the place fall into disrepair.
Record a full inventory
A comprehensive inventory is your best safeguard against tenants causing damage and disrepair in a property. It provides you with a full written record of exactly what state the property was in before the start of the tenancy. This can be vital for helping you to avoid and resolve painful deposit disputes when your tenants do leave.
An inventory should include a full list of every item within the property, so there's no confusion at the end. Perhaps more importantly, it should clearly state the conditions of furniture and fittings in each room, as well as walls, doors, windows and any outdoor areas the property may have. The condition should be very clearly and transparently stated. For instance, "white walls" won't cut it, as there's a huge difference between freshly painted walls and ones that haven't been redecorated in several years. With this in mind, there should be an honest account of any existing damage, such as scratches on floors or frayed carpets. Don't embellish either – inventories should be written in plain English, rather than the language you'd use for an ad on Rightmove.
Without an inventory, you'll be left without recourse if a tenant does cause damage and it'll be impossible to reclaim any of the deposit. Compile the inventory before the tenant moves in and then take them around the property using it as a reference point. If everything's agreed, you'll then both need to sign it and retain a copy each. If your inventory brings up obvious maintenance problems, get these fixed sooner rather than later (ideally before the tenant moves in), as it's likely problems will only get worse.
Carry out regular inspections
Although tenants should report damage to you, you can't always be sure that they will (for example, if they're at fault or simply haven't noticed something). Therefore, as a landlord, you should get into the habit of conducting regular inspections. Property inspections let you nip any emerging maintenance issues in the bud, and check that your property is being well looked after. You can also check for any major problems, such as illegal activities. There's been a rise in the number of tenants using rental properties as cannabis farms, for instance, something that can cause severe property damage.
As a rule of thumb, you should initially carry out inspections every 3 months. If tenants have been there a long time and have not caused any trouble, this could be dropped to every 6 months. Check the following:
Damp and mould – this can be a serious threat to tenants' health but might not be noticed. Check around windows and sinks, as well as high-risk rooms like the kitchen and bathroom.
Leaks – leaks can help mould to develop and cause water damage if left unattended. Run taps to check for leaks and give the drains a once over to make sure there aren't blockages.
Fixtures and fittings - keep an eye on the condition of fittings, furnishings and items you own, and check that they still work properly.
Lofts – many tenants don't make a habit of going into the loft, so double check it during inspections to make sure there aren't any leaks or holes. It's also good to check there aren't any pests up there.
Smoke alarms & carbon monoxide detectors - although your tenant should regularly check these are working, you are legally required to maintain them so it's worth ensuring they're operational when you get the chance.
Fair wear & tear – you can't deduct money from deposits for fair wear and tear. Therefore, it's worth keeping an eye on just so you've got an idea of what sort of maintenance you'll need to carry out between tenants. Or, you can arrange to repair the problem sooner rather than later so that it doesn't worsen.
Remember to make sure you're following the rules when undertaking an inspection. The law requires you to give your tenants 24 hours written notice before entering the property (unless it's an emergency). You should also carry out the inspection (and any other visits) at a reasonable time of day.
Respond to tenant complaints promptly
If a tenant reports a problem in a property, it's in your best interest to respond promptly and resolve the matter. After all, what starts out as a tiny water leak can become a huge problem if it starts to warp floors and walls, causes mould to develop, or results in major structural damage! As a rule of thumb with property maintenance, problems only tend to get worse if you ignore them. You'll save yourself time and money by responding to a tenant problem ASAP.
These are rough guidelines for how long you should take to respond to certain types of problems:
Emergencies: You must organise an emergency repair if there's no heating or hot water, and this should be completed within 24 hours. Other emergencies that should be handled immediately include gas leaks, broken locks/doors/windows, complete electrical power failure and burst pipes.
Urgent Repairs: Urgent repairs are those that aren't immediately life-threatening, but still require a quick response. They include problems such as minor electrical faults, minor leaks and plumbing failures, drain blockages and the toilet, not flushing. Address these within 4 days.
Routine Repairs: Routine repairs don't need an immediate response, but you should still handle them within 3-4 weeks. These are often largely aesthetic problems, such as plasterwork or flooring repairs and fixing broken roof tiles or chimney pots. Damp and mould should also be addressed in this timeframe.
It's good practice to find and work with reliable contractors who you can trust to carry out repairs properly. Landlord insurance can also be a lifesaver in many instances, as many policies now come with home emergency cover that will help with a boiler breakdown, and buildings cover that can protect against major structural damage.
Maintain the property between tenants
Maintenance is far easier to keep track of if each tenant starts with a clean slate. Therefore, it's wise to carry out routine repairs before new people move in and handle any wear and tear that might have occurred during the last tenancy. This will make the inventory easier to fill out and as a bonus, you'll find it easier to get tenants as they can see the property is well-maintained.
Equally, a gap between tenancies is the perfect time to carry out more substantial renovations which can help you to secure a higher rent. This isn't something you'll have to do every year (as we'd recommend for smaller maintenance work) but it's definitely worth giving your property a refresh every few years. A fresh coat of paint can do wonders!
Get someone else to do it
If this is all sounding like a lot of work, remember that you don't have to do it all yourself. Property management services are available and they'll collect your rent, maintain your property and even carry out inspections. So you really can sit back and relax!
About the author
Becca Armstrong is a content writer at Top Insure, a home and car insurance broker.