How to choose a rental property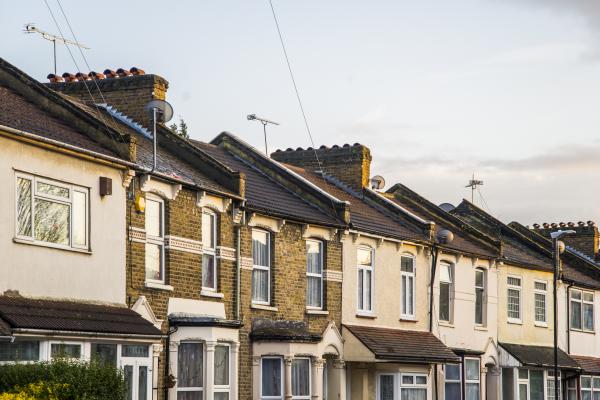 Expanding a portfolio or choosing your first investment property is a huge decision. It's one you literally cannot afford to get wrong.
It's an often repeated myth that being a landlord is easy. A licence to print money. Landlords know differently of course. It's hard often unappreciated work and can be enormously stressful. But the success or failure of a landlord often depends on choosing the right rental property.
Get it wrong and you could struggle to make a profit or even attract tenants. But if you find the right buy to let property you can enjoy a positive cash flow and a healthy return on your investment.
Top five tips on how to choose a rental property
Set a budget
The first thing to do is to understand your budget. Set a budget you can afford and are comfortable with and stick to it.
Research the areas you are interested in. Discover which areas are providing the best returns for buy to let landlords and see what is on the market.
But set a realistic budget. There is no point setting your sights on properties you can't afford or which would place too much strain on your finances.
Remember; when you are researching an area don't just look at house values. Look at the local rental market and the rents other landlords are charging. This is crucial. If you can't set a rent high enough to make a profit move on no matter how tempting the property prices may be.
Shop around and bargain hard
Take your time and see as many properties as possible. Never go for the first suitable property you see. Make a list and make sure you view every property on the list. And don't just drive by. Arrange a viewing and satisfy yourself the property is worth investing in.
You may end up with a shortlist of three or four suitable properties. That's great. Now you can bargain hard on each property and choose the one on which you get the best deal.
As a landlord, you are in a strong position as a buyer. In fact, you will be the ideal buyer for most sellers. Without a chain, you can push the sale through quickly. Something every seller wants. This gives you an extra bargaining chip.
Negotiate hard and play the 'no chain' card to drive the price down. But if the price isn't right. Walk away. There will always be another property.
Think about your new tenants and location
You've researched the area and found value in the house prices and the rental market seems buoyant. You also have a short-list of properties to see. Now you need to assess the properties you have short-listed and their letting potential.
It is worth bearing in mind the kind of tenant you wish to attract. And how the property and environment will suit them.
If you are looking at letting to young professionals it is likely they will be interested in apartments. Families will obviously be looking for something larger. But also bear in mind the local transport links and facilities. A lack of schools will put off families. But other prospective tenants may be more concerned with transport links and the morning commute.
Tick all the boxes
Putting certain properties on your shortlist and disregarding others will depend on different factors. But consider:
Is the property suitable for your target tenant?
Is the garden and outside areas easy to maintain?
What are transport links like?
Are there local schools?
What are the local shops and amenities like?
Is the local economy strong?
Is there a strong private rental market?
Is the property ready to rent or is it a do-it-upper?
Will refurbishment costs wipe out any potential profit?
Does the cost of the property, mortgage arrangement fees, and refurbishment costs take the price of the property over budget?
Find the right mortgage
As equally as important as the property is the mortgage you take on it. It goes without saying the mortgage must be affordable. But it must also give you the very best chance of making a profit.
A very basic calculation is that the rent should be at least 125% of your monthly mortgage payment. Preferably 150%. Whatever the final figure you need to build in a margin to protect you against ongoing running costs and spells of no occupancy.
Do look around for the best buy to let mortgage. Enlist the help of an independent broker who knows the market. Getting the right mortgage at the most favourable terms is essential to your success as a landlord.
It's just the start
Finding, buying, and preparing a property for rent is just the start of the landlord's journey. You now need to find a tenant. MakeurMove will list your new rental on the popular property websites and find the ideal tenant for you. We also provide a full hands-off property management service.