Selective Licensing scheme extended in Manchester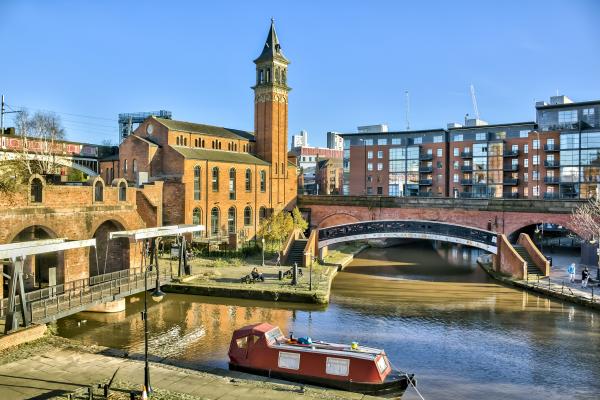 Manchester City Council have extended their Selective Licensing scheme to include areas of Moston and Old Moat. Launched on January 22 the new scheme complements those already operating in other parts of the city.
Over 700 properties are affected and landlords or managing agents must register their properties within three months. The council have introduced Selective Licensing in an attempt to improve the standard of housing in the private rental sector.
What is Selective Licensing?
The first thing Manchester landlords must understand is that Selective Licensing is a mandatory scheme. A failure to register properties can result in financial penalties. The council have the power to fine landlords who don't comply.
Under the scheme the council will carry out compliance checks to ensure private rental properties meet the legislated standard. This includes:
The council can also demand specific issues be fixed and attach conditions to providing a licence.
What's happened so far?
Selective Licensing is already having a positive impact in other areas of the city.
Councillor Garry Bridges, Manchester City Council's lead member for Selective Licensing, said: "We are seeing great results in landlords coming forward to ensure their properties are fully compliant with the licensing requirements, which means residents can be reassured that their home is safe and they can sleep soundly in their beds.
"Enforcement officers will work quickly to contact property owners that have yet to engage with our licensing team to ensure all the properties in the designations are safe and tenants are assured that safety standards are met."
Why do we need Selective Licensing?
Most Manchester Landlords provide a great service for their tenants. Selective Licensing will not affect those landlords.
Unfortunately, there are, as there are in every part of the country, some landlords who provide sub-standard accommodation and a poor service. It is these landlords Selective Licensing seeks to target.
Councillor Bridges said: "Need for high quality private sector housing is growing quickly in the city, and the role of our existing housing stock is going to be very important to ensure we can meet demand. Our selective licensing scheme has an important role to help make sure privately owned rentals are up to standard."
What should Manchester landlords do now?
Any landlords with properties in Moston and Old Moat should register with the scheme.
Don't delay. The three month grace period will end in April.
Enforcement officers will visit non-compliant landlords. This could result in a fine.
Selective Licensing has been a success in other parts of the city with the majority of properties being compliant. Issues identified in some properties have been resolved or improvement work is ongoing.
Are you a landlord in Manchester?
We can help you manage your properties. From full hands-off management to taking care of those mundane but time-consuming tasks. Find out more about our landlord services by clicking here.