How to check a tenant's right to rent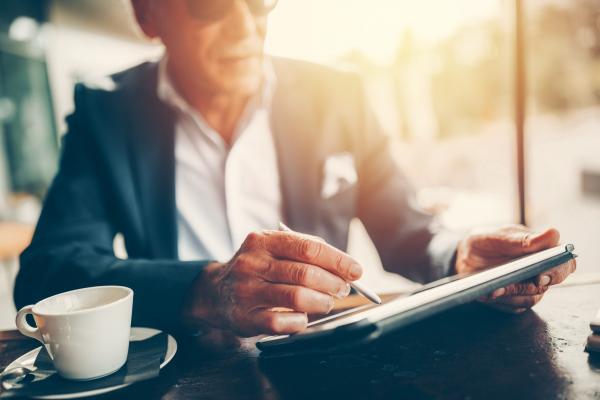 How to check a tenant's right to rent
As a landlord, you have a legal obligation to check your tenant has a right to rent your residential rental property if it's located in England.
Before you enter into a tenancy agreement your first responsibility is to ensure your tenants are aged 18 or over. You need to check this for all your tenants, even those that aren't named on the tenancy agreement - this may include children, other dependants, friends or relatives.
Crucially, you must check all tenants and not just the ones you think may not have the Right to Rent. This avoids discriminating.
Your prospective tenant may only be able to stay in the UK for a short period of time. In these cases, you need to check that they are eligible to be in the UK 28 days before the start of the tenancy.
There are exceptions when it comes to tenant checks. For example, you don't have to check tenants if you are providing accommodation for the following types of rental properties:
Social housing
Care homes
Hospices
Hospital
Mobile homes
Student accommodation
You do need to check tenants if you are providing, amongst others, the following type of rental accommodation:
Is tied accommodation - meaning it's part of a job
If the tenancy is 7 year or longer

How to do the tenant right to rent check
Make sure you know which adults will be using your rental property as their main home - these are your tenants (even if they're not on the tenancy agreement).
View your tenants' original documents to satisfy yourself that they have proven they have the right to live in the UK.
You also need to make sure their documents say they are allowed to rent your property.
Check the tenant documents are not just genuine but also that they belong to them.
Keep copies of all the documents you've checked for your records.
That's not always as easy as it sounds! And it's worth you bearing in mind that you can get an unlimited fine or be sent to prison for renting your rental property to someone who isn't allowed to stay in England.
What should you do if a tenant can't supply the right to rent check documents?
In most cases, if you tenant can't provide you with the right documents to prove they have the right to rent this should be an indication that you should probably turn them down. Although there are some circumstances in which a tenant may legitimately not have their documents. In these circumstances, you've got to use the landlord's checking service to ensure your prospective tenant is allowed to rent without the documents. The reasons for this may be:
The Home Office has the tenant's documents
They have an appeal lodged with the Home Office
The Home Office has said they have permission to rent
You'll need your tenant's Home Office reference number and it takes around 2 days to get an answer through the landlord checking service. For more information please visit the Landlord Checking Service.
What right to rent follow-up checks do landlords have to do?
You've got to carry out follow-up checks to make sure your tenant still has the right to rent a property in the UK as there is generally a time limit on tenants permission to stay in the country.
If you don't carry out this check there's a chance you could be fined, so it's in your interest to make sure you've got this scheduled in your diary.
You should schedule a check of your tenant's right to rent just before the end of the 12 month period after your previous check and just before the end of your tenant's permission to stay in the UK comes to an end.
The good news is you don't have to do a follow-up check if your tenant has a time limit on their right to stay in the UK.
What should you do if your tenant fails the right to rent follow-up check
This is where things get even more serious. As a landlord, you must inform the Home Office if you find out your tenant is no longer allowed to legally rent a property in England.
There is a maximum 5-year prison sentence and fine for those landlords who fail to inform the Home Office that a tenant has failed a right to rent follow-up.
Will I be liable for right to rent checks if my tenant sublets my property?
If your tenant sublets your property, either with your permission or without it, they would be responsible for checks and any repercussions that may arise.
Speak to MakeUrMove
MakeUrMove has a team of accredited property management professionals and we can remove all the hassle of the right to rent checks through our check-in services or through our fully managed solutions.
If you are still looking for tenants, sign up to MakeUrMove and we'll add your property to all the major property portals to help you find tenants fast.