Can the landlords cope with London's housing crisis?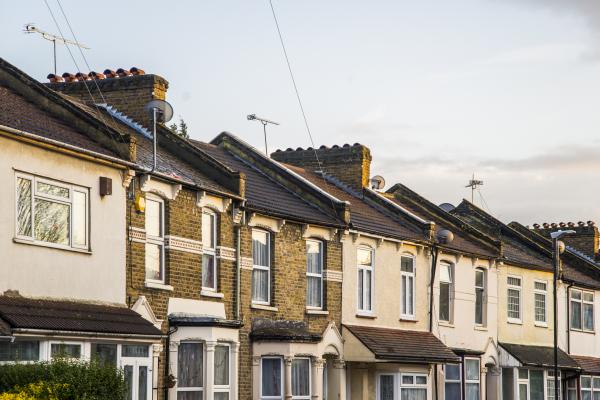 The whole of the UK is experiencing a housing crisis to a greater or lesser extent, but it's in London that the housing crisis is hardest felt. London's landlords are both maligned and expected to bear the brunt of the housing crisis in the capital.
There have been years of neglect of London's residential property market. There hasn't been enough homes built. And the homes that have been built haven't always been the right types of homes. There is a lack of affordable housing - both in terms of property to buy and property to let - meaning young Londoners are often being forced to leave the city of their birth and childhood.
According to the most recent English Housing Survey results, 30% of people living in London are now renting which is a growth rate of almost 10% on last year.
The huge restriction of home ownership placed upon the population of London is putting increasing pressures of the landlords in London and on the private rental sector in general.
When London Mayor, Sadiq Khan was elected in May 2016 just 13 percent of homes being granted planning permission were affordable homes. Last September the London Mayor announced plans to start building 90,000 new affordable homes by 2021, with a population of close to 9 million people in Greater London it's hard to determine how far this will go to start dealing with the capital's housing crisis.
The last decade has seen a 74% increase in the number of people living in rented homes. On average, it's believed that over 40% of a tenant's income is now being spent on rent, which is significantly higher than the average of 14% of income that's spent on mortgages, by households.
Whilst it's the first time buyers who may struggle to get onto the housing market across the UK, the situation in London has been exacerbated and the whole market which is currently failing, with home ownership of the under 45s dropping by one million since 2010.
And there are many pros to the rental market. A good proportion of the Millennial generation report wanting to settle down later in life and are happier to rent than previous generations due to the flexibility it affords them.
You may think this is great news for the landlords of London but is this really something that the private residential sector can alleviate? Afterall, the PRS is dominated by small-scale investors and people with one or two properties to let. Structural crises such as that which London is experiencing can't be overcome by what to many is a cottage industry. This needs institutional investment on a much grander scale.
The impending changes to the private rental sector, including changes to regulations, taxation and landlord licensing, will all increase landlords' costs. Inevitably, landlords will be forced to pass these costs on to their tenants. Ultimately, this will make it even harder for first-time buyers to save the kind of deposits required for them to get onto the housing market, especially in London.
Blaming London landlords for the housing crisis does no justice to the complexities of the situation. Asset prices have risen across the world and London is one of the globe's main population and economic centres, it, therefore, experiences these rises more than another city in the country.
If landlords across the country are feeling targeted at the moment, London landlords are feeling it most acutely. And the fear is the government's seeming assault on landlords could destabilise the property market in London further. Bank of England economist Professor David Miles recently argued the government's move to make buy-to-let less attractive than homeownership will only push up rents and make it even harder for young people to save for a deposit.
There is a massive demand for homes in London. It's taking people longer and longer to save up a deposit - largely because of the increase in asset prices around the world and not simply because of buy-to-let landlords - and those people have to live somewhere until they've saved that deposit. With a market such as London, where asset prices have increased to the point where the average Londoner cannot hope to buy, the only way to reduce prices is to increase supply. The market has failed, the government must step in to either stimulate property building or to start building affordable properties itself.
If the government can't stimulate the amount of house building that London and the South East requires, we can't expect London landlords to be able to cope with the housing crisis either. As demand increases, not only will tenants find themselves spending even more on rent, there will increasingly be people who are not able to find properties to rent due to the finite stock London landlords have available to them.
We're trying our best to help landlords and tenants from all over London and the South East. But we know it's tough. Through our system, we aim to help landlords find good tenants by matching potential tenant's criteria with those of a landlord. If you're a London landlord and you're looking to find good tenants fast, list your London rental property with us today.