How will the Bank of England Base Rate Increases affect landlords?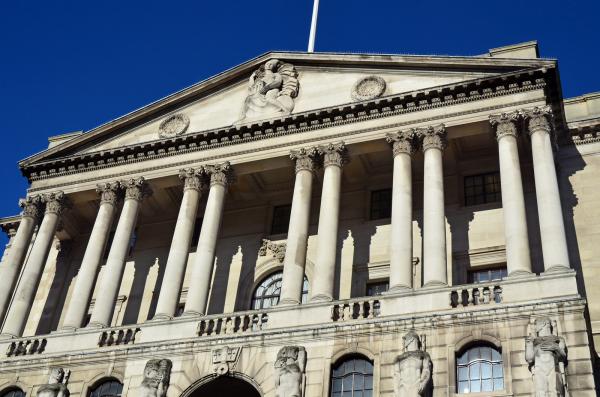 The Bank of England's (BoE) Monetary Policy Committee (MPC) determined that they would keep the base rates at 0.5% at their February meeting. This is great news for many landlords who have mortgages that track the base rate. However, the BoE warned that interest rate rises are on the way which should be a warning that if you've not yet fixed your mortgage you may want to consider doing it now.

The Bank said they expected to raise the interests rates around May in order to start tackling the high inflation rates, which are currently running at higher rates than they anticipated at the end of 2017. The bank suggests this is due to the economy accelerating with help from booming global growth.

The suggestion and tone from the Bank of England's Monetary Policy Committee suggests that the interests rates will not only rise from around May but that we will now experience a period of interest rate growth.

The Governor of the BoE, Mark Carney, had previously suggested that he believed there could be around two to three interest rate increases in the next three years. It now seems likely that there will be a number of interest rate rises in a shorter period of time and this will likely add to the increasing financial and regulatory burden being experienced by landlords.

The low-interest rates and government policy have been a factor in ensuring banks continue to risk lending on mortgages however it is now likely that we'll see mortgage rates rise. As such the period of cost-effective borrowing may be beginning to come to an end.

This month also sees the end of the Term Funding Scheme. The Term Funding Scheme provides funding to banks and building societies at rates close to Bank Rate. It is designed to encourage them to reflect cuts in Bank Rate in the interest rates faced by households and businesses. It also encourages them to lend by providing a cost-effective source of funding. The end of this part of quantitative easing measures will likely add mortgage rates which banks will find difficult to keep as low as they have done.

It's could be a wise idea for mortgaged property owners to use the next few weeks to switch their mortgage to get the best-fixed rates possible. If you aren't looking to realise the equity in your buy-to-let in the short-term fixing it now for several years could save you thousands in the long run.

Of course, there are many who speculate that the interest rate rises won't have the anticipated negative knock-on effects to mortgage borrowing.

Inflation is currently running at around 3%, which is significantly higher than the 2% of the BoE's target. As such, it's only a matter of time before the bank uses its key lever, in the form of interest rates. There has been a huge surge in the number of remortgages taking place at the moment which would suggest that consumers anticipate this rise to take place. This is likely to be reflected in the buy to let sector, however, there are still a number of landlords running on tracker mortgages or accidental landlords who are mortgaged through consent to lets and who perhaps don't have the necessary equity, are all particularly at risk.

It's believed that currently, around 85% of mortgages of rental properties are remortgages, whereas historically remortgages vs new mortgages have traditionally run at an even 50% / 50% split.

Whilst many are surprised by the number of remortgage deals that are currently going through there are still a large number of landlords who have yet to make a decision on their mortgage.

As such a large number of consumers are currently in the process of fixing their mortgage deals for much longer-term contracts than they had been doing previously. This is likely to further reduce supply in the housing market as people will be less likely to change property during their fixed term. This could be a factor in driving up rental costs as demand increases.

Ultimately though, it's not the interest rate that will cause problems for landlords. Younger people struggling to be able to raise the necessary capital for a deposit if what will keep the market strong for landlords. Landlords and investors are more likely to be able to overcome this barrier so will be impacted to a lesser impact. Only dramatic and sustained increases in supply can overcome this systemic issue and whilst this would probably cause a reduction in the rent charged by landlords, it's not looking likely to occur in the short to medium term.