Tax and regulatory headwinds for landlords - are you on board with the changes?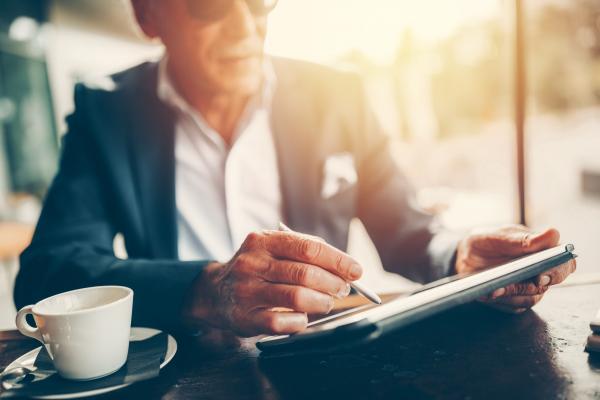 For the past ten years or so, it would be fair to say that landlords have experienced plain sailing in the private rented sector.

We have enjoyed:

* A decade of low interest rates

* Competitive mortgage products with high loan to values

* Easy access to BTL finance

* A favourable tax regime

* Increasing property prices

* Sustainable tenant demand due to shortage of supply

However, in the summer of 2015, the game changed for landlords in a very significant way when the then-Chancellor, George Osborne, introduced what is known as Section 24.

This new onerous tax means that the amount of Income Tax relief landlords can get on residential property finance costs will be restricted to the basic rate of tax.

The changes will affect you if you let residential properties as a sole trader, or in a partnership or trust and will change how you receive tax relief for interest and other finance costs.

The restriction is being phased in gradually from 6 April 2017 and will be fully in place from 6 April 2020.

In essence, it could mean that you pay tax even though you have not made a profit, and this could have the additional impact of pushing some landlords into a higher rate tax bracket.

For further and more detailed information, read our blog on this topic:.

Another tax headwind that blew up on April 2016 was the introduction of the stamp duty surcharge of 3% when purchasing a second property. This has been another brake on landlords expanding their portfolios.

Now let us consider how the financing landscape has changed in recent times.

On 1st January 2017, the Prudential Regulation Authority Guidelines (PRA) were implemented in two phases, the second being embedded on 1st October 2017.

These impact the amount landlords can borrow by increasing the stress test and rental coverage needed when calculating how much can be borrowed.

It basically means that landlords will be able to borrow less, making deposits for BTL typically around 30 to 40% depending on the rental yield achievable by the property.

The PRA also dictates that landlords, particularly those with larger portfolios of 4 or more properties, have to go through much stricter underwriting criteria in order to obtain finance.

This has led to many landlords being unable to grow their portfolios, either for new acquisitions or by re-mortgaging existing stock.

Added to this the first Bank of England interest rate rise occurred in November 2017, when the base rate rose from 0.25% to 0.5%, meaning landlords on tracker rates and SVRs experienced an increase in their monthly payment - around £22 per month for every £100K borrowed.

The Bank of England has hinted at additional base rate rises, some commentators suggesting it will come as early as May 2018.

And let's not forget Brexit! It has cast uncertainty and the property market doesn't generally respond well to that.

The above can all be considered as headwinds for landlords trying to build their portfolios, but an additional element starts to make those headwinds feel more like a gale force, and that is increasing landlord legislation and regulation.

Fines can run into the hundreds of thousands, depending on the nature and severity of the offence and, as local authorities are allowed to keep the money, many of them are incentivised to prosecute.

Some examples:

A landlord was fined £214,000 for putting his tenants' lives at risk across a number of properties in London with various fire and electrical safety issues.

A landlord was convicted and ordered to pay a total of £3,700 in fines, after being prosecuted by Sheffield City Council. He served a tenant notice to move out, then removed and changed the locks only days later.

A Brighton landlord was fined £43,680 for breaching HMO safety obligations. At the time, it was Brighton Magistrates Court's biggest fine on record.

What can we learn from the above?

Well for the past ten years, landlords have been able to cruise along in fair winds and calm seas. They've been able to be a little complacent about being pro-active in running their business. Some may have skated under the compliance requirements.

It was the golden era of the "accidental" or "dinner party" landlord.

At MakeUrMove, we believe that those days are now waning and all landlords need to prepare to face stormy conditions throughout 2018 and beyond.

Ignorance of the sector is no longer an option. Not keeping up to date with regulatory and tax changes is putting your BTL business at risk of sinking!

This means that, if you are not already doing so, you need to treat your rental properties as a business.

That is why, at MakeUrMove, we will be committing further resources to assisting landlords through the stormy waters ahead. Being informed and educated is key to surviving and prospering, along with being pro-active and working with trusted partners.

Every landlord should surround themselves with a team consisting of a tax advisor, a mortgage advisor, and a letting agent.

One way to mitigate the impact of Section 24 is to reduce your costs. That is why many landlords are choosing MakeUrMove landlord packages which range from tenant find to property management, all at significantly reduced prices to those you will find on the High Street from traditional agents.

We work closely with our landlords to maximise your marketing, thereby minimising voids, and ensuring you have a pool of good quality tenants to choose from so that you can minimise the risk of getting a delinquent tenant.

Letting through us is like inviting an experienced crew onto your yacht to help guide it through a storm.

We aim to build long-term relationships with our landlord clients and enjoy a very high rating on TrustPilot as a result … just visit our independent reviews on TrustPilot to see for yourself. visit our independent reviews on TrustPilot to see for yourself.

For those landlords that embrace change, we believe there will be plenty of opportunities and ways forward. As the singer, Dolly Parton once wisely noted: "We cannot direct the wind. But we can adjust the sails".
Looking to let your property? MakeUrMove offers quick and cost effective solution, from tenant find to full property management. We're here to support landlords in the format that suits them. Get started by listing your property now.