Should landlords install carbon monoxide alarms?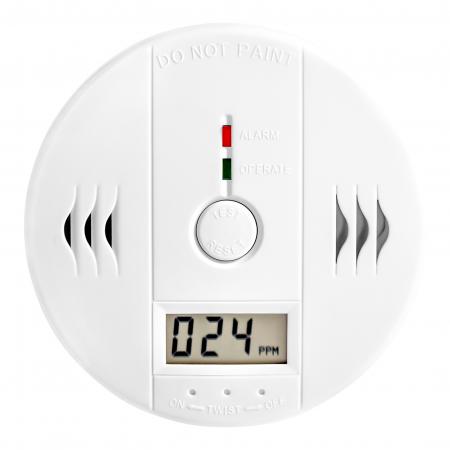 Smoke alarms are of course compulsory in rental properties. But what about carbon monoxide alarms? Should landlords install them? Do they need to install them? Let's look at the law first.
At the moment landlords in England and Wales are not required to fit a carbon monoxide alarm in their properties unless there is a solid fuel appliance. But they are compulsory in all rental properties in Scotland. It is highly likely the law will eventually change in England and Wales to follow the Scottish model.
Why we need carbon monoxide alarms
Carbon monoxide alarms protect us against CO poisoning.
Most of us would admit we're not really aware of the dangers carbon monoxide can present. But every day in the UK sees four people requiring treatment for CO poisoning. It can be fatal and 25 people die every year from carbon monoxide poisoning in England and Wales.
What makes CO poisoning so dangerous is that carbon monoxide has no smell or taste. So it makes sense to protect ourselves against its dangers.
How does CO poisoning happen?
Fuels such as coal, wood or gas not burning completely are the biggest cause in the home. And it is often an old or poorly maintained boiler at fault.
Other appliances such as gas fires, cookers, and open fires can also cause CO poisoning. If an appliance is old or poorly maintained the risk of CO poisoning is greater. Incorrectly installed appliances could also leak carbon monoxide. Poorly ventilated appliances are another common cause.
Symptoms and effects
Something which many people aren't aware of is that carbon monoxide poisoning can happen over a period of time. If the leak is minor the effects will gradually build. This is why it is essential for landlords to regularly maintain their appliances. And of course a powerful argument for installing carbon monoxide alarms. Whether the law requires it or not.
Symptoms of CO poisoning can range from headaches, nausea and stomach pain in mild cases to seizures, heart attack and loss of consciousness in severe cases.
A landlord's responsibilities
If your property has a wood or coal burning stove or any other type of solid fuel appliance, including a usable open fire, you must install a carbon monoxide alarm. The appliance should not be more than three metres away from the alarm. Test the alarm regularly.
Although there is no legal requirement (in England and Wales) to fit alarms in properties without solid fuel appliances landlords should consider doing so. Firstly there is every chance these alarms will become compulsory in the near future. So why not plan ahead and install one now?
But they are also a safeguard against gas appliances which may develop a fault. Especially boilers and cookers which can deteriorate between services.
Enforcement and potential penalties
Local authorities monitor and enforce the regulations. If they believe a landlord is in breach of the regulations they will serve a remedial notice. This notice gives the landlord 28 days to comply by installing a working carbon monoxide alarm. Failure to comply with an enforcement notice could result in a fine of up to £5,000.
We understand that most landlords have fulltime jobs and it can be difficult to keep on top of changes in legislation and regulations. With MakeUrMove you can manage your rental property online, anytime, anywhere and we'll help you stay compliant. To get started and to find tenants fast by listing your property with now MakeUrMove.