Time to shed more light on EPCs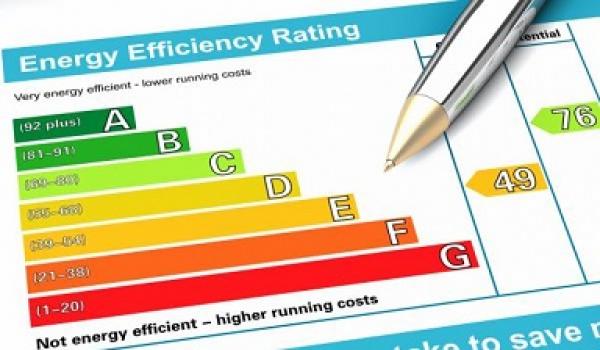 Energy Performance Certificates (EPCs) were introduced in 2007 as a way of measuring the energy efficiency of buildings, using a system of grades from A, the most efficient, to G, the least.

In our experience, EPCs seem to be pretty low down on landlords' radar of things to be concerned about.

We often hear "tenants are not interested in them", which may be true, although prospective tenants often enquire about the monthly utility bills of a property they are considering renting.

Here at MakeUrMove, we are shedding more light on the humble EPC because we believe that landlords need to be more aware of the issues surrounding them.

First of all, a landlord needs a current EPC to:
Advertise a property on the portals for rent
To give a copy to the tenant at the start of a tenancy. If you do not supply a copy of the EPC, you will not be able to serve a Section 21 notice.
From April 2018 new legislation regarding EPCs comes into effect. The 2015 Minimum Energy Efficiency Standards (MEES) set out minimum energy efficiency standards for rental properties in England and Wales. These regulations make it unlawful for landlords to grant a new lease for properties that have an EPC rating below E.
You can find out more about MEES on our blog >>> here.

So, if EPCs have not been on your landlord radar, then perhaps now is the time to give them some attention.

An EPC is valid for 10 years.

The EPC celebrated its 10th birthday in August 2017. (They were introduced in England and Wales on 1st August 2007).

This date is significant because landlords can no longer assume that the earliest EPCs are still valid. They may have expired and this could catch landlords out!
That is why now is a good time to check your rental stock EPCs and make any upgrades to ensure that it is compliant with the new legislation coming in shortly.
The central EPC Registers for England & Wales and Northern Ireland recently implemented an 'Expired Report' watermark to out of date EPCs and you can check the register to see if your EPC is still valid.

Typical improvements to up-grade an EPC rating are:
insulation, eg solid wall, cavity wall or loft insulation
heating/new more efficient boiler
draught-proofing
double glazing
renewable energy generation such as solar panels or heat pumps.
Landlords can also do simple inexpensive things, like changing lightbulbs and down-lighters for LEDs.

The Residential Landlords Association have a helpful video on the topic of EPCs here:

Many landlords may be unaware that this new MEES legislation will also affect their ability to take our finance and/or grow their portfolios.

Lenders are now requesting EPCs as part of the underwriting process. If your property is not achieving the correct rating they will not provide finance for it!
In addition, lenders are checking your background portfolio too and any properties that are not E or above will be taken out of the calculation and as such the rent will be disregarded for portfolio stress tests. However, the mortgage will still be included in the calculation, meaning that the amount you can borrow will be significantly reduced!

So whilst it might not be the most exciting thing on your "to do" list, landlords would be well advised to do an audit of all their rental stock EPCs to check that they are in date and are at the very least an E rating.

If you do need to get a new EPC done, MakeUrMove can organise that for you.

Find out more >>> here.

Choosing MakeUrMove

Being a good landlord can be tough, especially when it's not your full-time job. There's always something that needs dealing with, the rules are always changing and it can cost a fortune if you get it wrong.

With our cost-effective online platform, you can manage your property, anytime, anywhere; we'll help you stay compliant and you'll find good tenants fast.

To appear on all the major property portals list with MakeUrMove now.