Should I let my tenants paint the walls?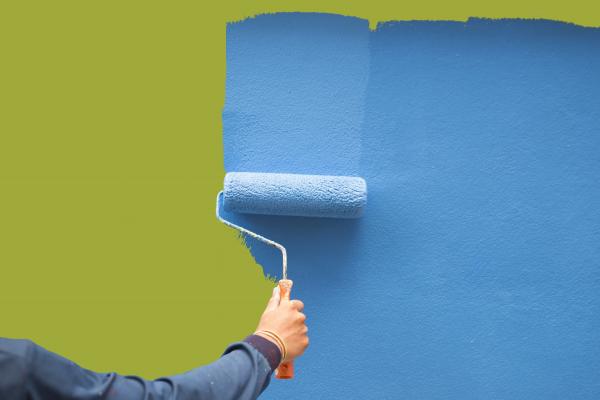 Our advice to landlords is to always decorate in magnolia or cream. Safe neutral colours which will suit every tenant. But once your tenant moves in should you allow them to decorate again? To paint the walls in whichever colour takes their fancy? But it's not just about painting the walls. Do you allow the tenant to hang pictures or curtains? And what about the garden? Do you allow them to change the outside areas?
Maybe it's not a good idea
Most landlords will not allow tenants to decorate. And there are very good reasons for this. When the tenant leaves you will need to redecorate again. This takes time and money and could result in the property being empty until the work is finished.
And of course, the tenant could make a right mess of the property. Not only will it need repainting but there may be numerous holes in the wall and the garden may be unrecognisable. It's not a risk many landlords are prepared to take. Figures suggest only a third of landlords currently allow their tenants to paint the walls and decorate.
What about the tenant?
This is where it gets interesting. According to a survey by Endsleigh Insurance 50% of tenants want to decorate. And many would be prepared to pay more in rent for the privilege of doing so. This is bound to interest any landlord.
Why tenants want to decorate
The private rental sector is growing. More families are choosing to rent privately and more tenants are renting long term. And of course, many younger people are unable to buy and need to rent. All good news for buy to let landlords.
Long term tenants mean stability and positive cash flow for a landlord. But tenants who rent long term want to make a home. They want to personalise their rental in the same way they would if they owed their own property.
So, should you allow your tenant to paint the walls?
There is no one size fits all answer here. However, there are a few points you should consider.
If you are letting on a short-term basis we would suggest you should never allow tenants to decorate. If you do so you could face a redecorating job every six months. Not only would you face the cost of materials and labour but also the loss of rental income should the property be empty for the work to be completed. And who needs the hassle of doing that every six months anyway?
But, for long-term tenants, you may take another view. As we've discussed a long-term tenant is always beneficial to a landlord. And allowing the tenant to decorate their home will encourage them to stay even longer. So allowing a tenant to paint the walls can be beneficial for both the renter and the landlord.
Protect yourself against DIY disasters
If you are considering allowing your tenants to decorate your buy to let property you do need to establish some parameters. The last thing you want or need is to give your tenant carte blanche. By outlining what is and what isn't acceptable you will be able to reduce the risk of your tenant running wild with a pot of fluorescent green paint. But you do need to be specific.
However, just to be clear, we are talking about cosmetic changes here. You should never allow a tenant to make bigger changes such as replacing internal doors. And certainly not structural changes such as knocking down a wall or boarding the loft. The rule here is anything is to strictly rule out anything which could impact on the value of your buy to let property.
As for painting and decorating your tenancy agreement should establish the ground rules. Make sure the agreement specifically states boundaries. List acceptable colours. Can the tenant paint the woodwork including doors? And if the tenant is allowed to hang wallpaper and if so what type and in which rooms? You could also include clauses about adding shelving and hanging pictures and TVs on the walls. The more detail the better.
If you want the property returning to its original state at the conclusion of the lease include that clause too.
Make an inventory
We always recommend making an inventory at the start of a new tenancy. If you chose to allow tenants to paint and decorate an inventory is even more important. It should, of course, include photos of the walls as well as all fixtures and fittings. This record will be invaluable in case of disputes. Especially if the tenant is obligated to return the property to its original state.
If the worst happens
Every landlord is weary at the end of a tenancy. After all, you never know what you are going to find. Usually, any fears are groundless. But, if your tenant has gone overboard with a psychedelic paint job, you have your inventory to back you up when you withhold their deposit.
Landlords, are you looking for tenants? Whether you are going to let them paint the walls or not, we can help! To find good tenants fast list your rental property with MakeUrMove.